Please Support Our Class Website in 2016. Can you chip in today?
All contributions will be DOUBLED through July 31!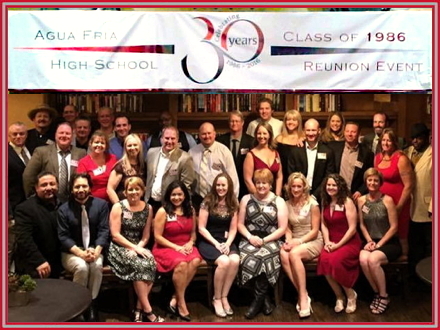 This site is operated and funded by members of our class.
Class Administrator: Steve Leuniz*
Page Hits: 52,642


Event Announcement!
---
Happy Birthday to

Vicky Hernandez
in Jeffersontown, KY!
Thursday, July 28, 2016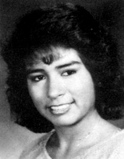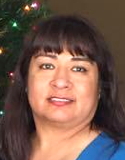 ---
Reunion 2016
News & Information Center
Monday, January 2, 2017
It's hard to believe it's been 30 years (and when we look in the mirror we might like to forget), but alas another milestone anniversary is upon us. The committee has plans in the works already and will be updating this section of the official site and Facebook page with all pertinent info, so be sure your official profile here is claimed & updated, and that you have already "liked" (registered on) our Facebook page. We are running paid campaigns to reach as many of you here and via Facebook as possible for maximum input and attendance. Our 20-year weekend reunion event was outstanding so if you enjoyed it you'll definitely like this one ...and if you missed it, here's your second chance!
MARK YOUR CALENDAR and BOOK YOUR TRAVEL!
The AFHS Class of 1986 30th Anniversary Reunion will take place in just three short months, the weekend of Oct. 21-23 and is open to all friends, family and mid-1980's classes who want to join us. Further details and advance ticket purchase info will be released as plans are confirmed in August, but please be sure to schedule any necessary time off work or travel arrangements NOW, so you don't miss out!
REUNION CRUISE CANCELED
Due to a lack of sufficient interest from the start followed by subsequent cancellations, the committee has decided it is no longer practical to sponsor a group reunion cruise. For those few still registered, you may request a full refund of your $150pp deposit before Aug. 1 by e-mailing "Kyo Gooch" at kgooch@vacationstogo.com or calling her at 1-800-338-4962 ext. 7038. Otherwise your credit card on file will be charged for the balance of the fare. THERE WILL BE NO DEPOSIT REFUNDS AFTER AUGUST 1.

For anyone who would still like to take advantage of the discounted $85/pp/nt. rate we secured (including all taxes, fees & tips too) you are free to keep your reservation and attend the cruise, perhaps coordinating with others who may also still be interested in going, but it will not be sponsored by the AFHS Class of 1986 and you will be on your own to make travel arrangements to and from Long Beach, as well as any hotel accommodations necessary.

We sincerely apologize for those of you who were looking forward to the excursion. We did all we could to make it happen in order to have a reunion event above and beyond the norm, but we must honor the majority consensus.

*NOTE: Revised reunion event details & advanced discounted ticket purchasing information will be posted in August 2016.
Poll Results:
How much would you be willing to spend for a 4-night all-inclusive cruise?
We are looking into a group cruise out of L.A. the second half of October (the time that was most popular in our previous poll). If you want to make this happen, please be realistic and generous enough as to how much you are willing to spend. Be assured that we will be booking the lowest rate possible so VOTING A LOWER DOLLAR AMOUNT WILL NOT LOWER TICKET PRICES ANY FURTHER. In fact, IT MAY PREVENT US FROM HAVING THE CRUISE AT ALL. Results will be posted once we have 50 votes or more. Click the button below to vote now. You may only vote once so vote carefully.


*For those unable to make a cruise we will still be having a one-night evening event in the Phoenix area. Your vote here will not have any effect on that.
Poll Results: When this year should the event be held?
The first order of business is a poll to decide when the event(s) shall be held. We are tentatively looking at two back-to-back events to accommodate as many of your schedules and budgets as possible: a one night outdoor soirée at a resort hotel followed by a multi-day "escape". You will have the choice of attending either or both at different package prices, so keep in mind when you will be most free with days off available. Click the button below to vote now. You may select multiple options but may only vote once, so make your choice carefully. Stay tuned for the results and further info!
Welcome to our little nest on the Internet
...thanks for "popping in" and saying hello!
New, Easier-To-Remember URL!
...be sure to make a note of it.
Click to Like us and Tweet our URL...
...and be sure to Like our Facebook page too!
---
Our Class Is Popular With Everyone, Everwhere...
Tuesday, January 3, 2017

Always Be On The Lookout...

...You Never Know
Where We'll Turn Up Next!
---
Wednesday, January 4, 2017

Your Official Profile THEN Photo: Submissions will only be accepted and posted if you are sending a yearbook photo from your senior year of high school (or the latest high school yearbook photo of yourself available) and if there is currently no THEN photo appearing on your profile, or if the one you are submitting is a later yearbook photo than the one that currently appears. All THEN photos will appear in grayscale on your profile.








Your Official Profile NOW Photo: Submissions must be that of a color photograph of yourself from the past three years and not obscured by sunglasses, hats, shade, poor lighting, etc. Photos must also be of a high enough resolution and/or close up enough for it to be cropped and zoomed as necessary. You may submit a NOW photo once per year if you wish to change or update it.




---
Here's To A Remarkable 20 Year Reunion!
Thursday, January 5, 2017
Hey everyone...

I just have to say thank you so much for making our reunion weekend a huge success. We worked so hard and anticipated a great time, but often times great expectations fall short. I am so pleased to say that all the time, effort and money was well worth it and in my opinion nothing could have been better. The feeling I had is still with me personally and that kind of warmth and comfort is invaluable. I feel that this whole experience was one of the most rewarding emotional investments I have made as well as one of the best weekends I have had in a while -- I didn't want it to end!

And it really doesn't have to. Those who aren't local can still keep in touch here and we would also love to hear from those who were unable to attend. There is never a fee or any commercial advertising or business interest to use any part of this site. It is for us only, and anyone can contribute and let us know what is going on in their life by updating their profile, "now" photo, posting new photo links and keeping the message board active. It is great to see so many with links to their personal and business websites too. In addition, feel free to send someone your wishes when you see an upcoming birthday or a prayer that someone wants to share. My goal is to preserve this feeling which I have (along with many others I have heard from) and keep the sentiment alive on this site.

Again, many thanks and I promise to do my best to keep this site an inviting place for all of us. You are welcome to post upcoming planned events or smaller, unofficial get-togethers in any city in the message boards, so we don't have to wait for a big 10-year celebration or to purchase tickets when we want to catch up in person. Please feel free to e-mail me with any questions, concerns or submissions regarding this site at any time. On behalf of myself and the reunion committee, we wish you many more memorable moments with your current families, friends & loved ones in the years ahead. Just remember that you also have a family waiting right here whenever you feel the need to reconnect or share, or maybe just escape the daily grind and step back in time to keep a part of your youth alive with those who lived it with you. In an age of uncertainty, it is a bond we share that will never go away, no matter where our lives lead us.

Sincerely,

Steve Leuniz
Class Administrator
---
HIGH SCHOOL FLASHBACK SONG
(1982-86)
Friday, January 6, 2017
"Rio" (Duran Duran): 1983

*NOW TAKING REQUESTS: Click the button below to have a favorite song released or charting from 1982-86 featured or dedicated on the site within the next week!
---
Questions? Comments? Concerns?




...Give us a hoot!




---
Class News

4/8/2009
Reached a milestone in your life recently?
If you have or plan to get married, celebrate an anniversary, have a baby, receive an award, win the lottery, retire, go on a major excursion, get engaged, relocate, suffer an accident or ma . . . Continued

6/13/2006
Get Your ASTERISK In Gear!
All alumni with a recent "Now" photo posted with their profile have an asterisk (*) appearing after their current last name. Names without asterisks are displaying old photos only or none a . . . Continued


Look Whooooooo's Talking...
Keep an eye on the message board below and jump on in!
Our Class Message Board
Your participation is requested!
We would like to hear from you. Post your messages here.

ADD NEW VIEW ALL

Indicates an included photo
| | |
| --- | --- |
| Message | Dawn Elbert Cole* |
| See a 'missing' person, Steve Markowski, | Fri 1/15/2016 9:16 AM |
| Found Brian Sullins | Philip Sadler* |
| Address is [PRIVATE INFO SUPPRESSED] Spo | Mon 12/20/2010 10:13 AM |
| Billy Belford is Not Missing | Stephen (Steve) Schieszer* |
| Billy has two children, who have come th | Wed 11/3/2010 3:58 AM |
| A Tragic Loss... | Steve Leuniz* |
| We are deeply saddened to report the los | Thu 5/20/2010 7:15 PM |
| Message | mickey |
| Happy early birthday Berta Gonzales Muse | Sun 9/20/2009 9:28 PM |
| Message | Steve Leuniz* |
| She WAS on Facebook for like 2 days and | Thu 8/6/2009 2:01 AM |
| Stacey Baker Elam | Scott Fitch* |
| Anyone heard from Stacey Baker Elam? | Wed 8/5/2009 8:31 PM |
| SWEET!!!!! | mickey |
| It is so nice to know that even though w | Wed 7/29/2009 11:12 PM |
| Happy Birthday | mickey |
| Happy birthday Anne!!!!1 and an early HA | Wed 7/29/2009 11:10 PM |
| Alumni News | Dawn Elbert Cole* |
| When Randall McDaniel strides to the pod | Fri 6/12/2009 6:35 PM |
| Engagement | Denise Bell* |
| Getting married in September!!!! | Tue 4/7/2009 3:16 PM |
| Get together!!! | Kaki Hunt Conner* |
| We are getting together this Monday the | Fri 4/3/2009 4:06 PM |
| Whats UP!!!! | Stephanie Bayles Smith* |
| I have been in contact with "some" and I | Mon 3/23/2009 12:44 AM |
| Dana Hamilton | Carol Barden Doroshuk |
| Thanks for trying to help, Mickey. I do | Tue 12/30/2008 7:32 PM |
| Photo change! | Tim |
| Steve, buddy! For the love of god, let u | Sun 12/7/2008 1:02 PM |
Today's Featured Biography
In 1990, I received my B.S. in education from Grand Canyon University. Then I started teaching at Buckeye Elementary School. I earned my master's degree in education in 1995. I was married and moved to Texas in 1996. My husband, Steve, is in the air force. We have a daughter, Baylee, and a son, Kenny. My husband has spent time in Korea, Guam, and currently he is stationed in Egypt for one year. I am finishing up my 16th year of teaching, and I keep busy taking care of my family.


Family News Summary
Enter your Family News Item choosing from our pre-defined categories:
Anniversary, Award, Birth, Death, Diagnosis, Engagement, Graduation, Lottery, Retirement, Vacation, Wedding, Other.
Death
It is with heavy hearts that we have learned of th
Posted by: Steve Leuniz*

1/29/2013

Job/Career
At the end of the 2009-2010 school year, I was rec
Posted by: Stephen (Steve) Schieszer*

10/26/2010

Death
We are deeply saddened to report the loss of fello
Posted by: Steve Leuniz*

5/20/2010

Update
Regarding recent update: Robert Morales disappe
Posted by: Steve Leuniz*

9/17/2009

Birth
Hi everyone, Just to let you know that I gave bir
Posted by: Gina Doubleday*

11/26/2007

Death
Hello AF 86'rs... Those of you who have checked
Posted by: Steve Leuniz*

10/9/2007

Birth
Brigitte Opel: Baby Girl Sophie was born on July 1
Posted by: Brigitte Opel*

10/2/2007
Calendar
There are no Calendar items on file
at this time.

Today's Featured Class Member Website
Classreport.org provides free Class Websites for every graduating class of every high school with free access for all.
We are one of the premier social networking sites dating back to 2003. We are a small, family-owned business and yet freely host over a million class websites.
Classreport holds a special place in the hearts of our users: Bravos.
We are funded solely through your voluntary contributions. Can you help us keep this site online and ad-free for another year? Thank you for your support!
Please click here to contribute.
No Ads, No Spam, No Pop-ups, No Fees.
Class Support Status

OUR CLASS SITE IS FUNDED THROUGH
June 2016
---
This site is funded by our
Voluntary Contributions

Click Here to Chip In


Class Directory

Where in the world are you? Stats
Recent Profile Updates
| | |
| --- | --- |
| | Jul 26 |
| | Jul 23 |
| | Jul 22 |
| | Jul 20 |
| | Jul 14 |
| | Jul 5 |
| | Jul 1 |
| | Jun 13 |
Class Poll
There is no Active Poll
at this time.
Visit Other Classes
The Office
(Admin use only)
If you have any questions or comments regarding this website, please contact:

Class Administrator
Steve Leuniz*

Would you like a sneak peek at a
non-functioning view of The Office?

This class reunion website is a complementary addition to your existing alumni resources.
It is a product of Classreport, Inc. and may not be affiliated with Agua Fria High School or its alumni association.

Does your High School Class have a full-featured Alumni Website? Start One Now!
(Or start one for your Mother, Father, Sister, Brother, Spouse, Son, Daughter, Friend . . .)



"Your website has been awesome to work with. It made our reunion planning and execution much easier to handle." 6/24/2016


"I have been the co-chair of the reunion for many years and am just now coming across your site. I appreciate the time you have put into this and I am sure this will help our reunion to be very successful." 6/23/2016


"Thank you all so much! Coming up on our reunion, I continue to get many compliments from class members on the website. If they only knew who the real guru's behind it are. I truly couldn't get by without you and we appreciate all that you do for us." 6/20/2016


"I so appreciate Classreport.org and I extend my gratefulness for your efforts. Best regards and good wishes!" 6/13/2016


"I am most appreciative of the Classreport.org site and your support, which far exceeds anything else out there. Many thanks for what you all have done. We are well on our way for our upcoming reunion!" 6/11/2016


"I am so impressed with the Office portion of the website and the wonderful way the information here keeps us all connected. Thank you to the whole Classreport staff for following your dreams and making this possible for so many high school reunion groups to keep in touch. We are happy to support your cause with thankfulness and gratefulness for such a helpful tool. Thank you for all that you do!" 6/10/2016


"I love your site. At my age it is hard putting names and faces together and your site makes it easier than the others. Keep up the good work." 6/6/2016


"What a great website you have!! Our reunion was the best ever because of you and we expect many more at the next one due to the outstanding success of the site! Thx so much!!" 6/4/2016


"This site has helped my class members and I connect with each other that otherwise would not have been possible. We are already starting to plan our next Reunion. Thank you for this website." 5/28/2016


"Thank you for your response to my questions. I appreciate your very kind response and I am very happy with Classreport." 5/20/2016



More bravos at: www.classreport.org/bravos




13th Anniversary!

Search All Schools Best Classes Reunions Features Setup Your Class FAQ Funding Our Story Support Privacy Policy We DO NOT sell advertising to support this site. We DO NOT sell names and addresses to third parties.
There are NO POP-UP ads. There are no registration fees required for participation.
Please support this site with your voluntary contributions.
We cannot provide this service without your support. Thank You! Read Our Story

ClassTraQ 9.7003c Software Copyright © 2003 - 2015 Classreport, Inc. All Rights Reserved e0