No Ads. No Spam. No Pop-Ups. No Fees. Read Our Story.



This site is operated and funded by members of our class.
Class Administrator: Marianne Usko Brown
Page Hits: 23,006


---
Event Announcement!
---
70th Birthday Bash pictures are viewable...!
Hi All:

The slide show program wouldn't let me place all pictures into one album, therefore I had to split them into two presentations; Album 1 above and Album 2 below.

Click anywhere within the picture frame or text. Once in, click on "Slideshow" to advance pictures after 4 second delay. You can change the speed by clicking the down arrow and selecting the speed you want.

To get back to our website home page, click the "back arrow" several times until you're in.

Regards, Marianne
---
75th Birthday Party coming in 2018
Get ready for our 75th Birthday Celebration in 2018...! Details coming soon.
---
Class News

6/8/2013
A message from Lynn Pollard Stevens on turning 70. Yikes...!
Now, it's 2013, and I've turned 70 !!! For a low-key celebration, my two "kids" took me on a 3-day cruise out of Long Beach. We kayaked off Catalina Island and rode horses in Ensenada, Mexi . . . Continued


Our Class Message Board
Your participation is requested!
We would like to hear from you. Post your messages here.

ADD NEW VIEW ALL

Indicates an included photo
| | |
| --- | --- |
| Tailgate Photo | Sharon Fogleman Hockensmith |
| This is an experiment in figuring out ho | Sat 11/19/2016 10:54 AM |
| A big thank you for our 55th! | Sharon Fogleman Hockensmith |
| Heartfelt thanks to all those who helped | Thu 11/3/2016 12:53 PM |
| Message | Philly |
| Dearest Classmates! I should like to wi | Wed 11/26/2014 5:57 PM |
| change profile current picture | Allan Knutsen |
| Need instructions to change current day | Thu 10/16/2014 4:17 PM |
| To The Class of "1961" | Philly |
| Hello everyone, I have really enjoyed o | Sun 11/17/2013 4:37 PM |
| Thank you | Linda Chattin Colquette |
| A special thanks to Marianne and John Br | Sun 11/3/2013 1:53 PM |
| Message | Chris |
| Thank you to everyone on the committee f | Sun 11/3/2013 10:30 AM |
| Tonight's 70th Birthday Bash! | Philly |
| Tonight's 70th Birthday Bash Philly I | Sun 11/3/2013 3:00 AM |
| Tonight's 70th Birthday Bash | Philly |
| I will not be with you this evening in p | Sat 11/2/2013 8:48 AM |
| Message | Marilyn Jacobson[Philly] |
| Dearest Classmates, The year end bring | Sat 1/19/2013 3:05 AM |
| Message | Marilyn Jacobson[Philly] |
| Season's Greetings! Philly Dearest Cla | Sat 1/19/2013 3:03 AM |
| Season's Greetings! | Philly |
| Dearest Classmates, The year end brings | Fri 12/21/2012 6:19 AM |
| Message | Linda Chattin Colquette |
| Saturday night was great fun. Thanks to | Thu 10/25/2012 4:06 PM |
| Message | Pete |
| Received my reunion annual a few weeks a | Tue 3/13/2012 8:15 PM |
| Reunion Pictures... | Marianne Usko Brown |
| The reunion pictures, in the slide prese | Mon 11/7/2011 6:35 PM |
Today's Featured Biography
The picture is of my last flight before retirement (came in from Tokyo's Narita airport to Detroit) on a 747-400. The first officer is Paul DeBushere(sp). His distant uncle was a coach for the Phoenix Suns, if my memory serves me correctly.

I went to college at Phoenix College, and then to ASC (at the time). Graduated from there and was hired by Boeing in Seattle. As I had a double major in math and physics, and was on the Dean's List... Boeing was happy to get me. Worked on the 747 design, then the 737 design, and some on the SST. I was flying after work and built up my time. I went to work at the local airline when Boeing slowed down. After 3 mergers, 14 CEO's, 5 or 6 companies, while never changing jobs, I hit the big time. Just in the right place at the right time.

The thing I am most proud of is I retired off of the plane that I helped design and build-the Boeing 747. Nobody, in my 37 years of flying, can say anything close to that. And I am not finished.

I am building a Piper Super Cub right now. It should be flying next summer. I guess construction, and building is in my blood. People just don't think along the same lines as I do. When I get to talking to somebody with little or no background, I just tell them I used to drive an 18 wheeler. The questions usually stop there.

I retired from Northwest Airlines in December 2003, kept my place in Arizona and have a beautiful place in South Anchorage with my plane parked in my back yard. Aviation in Alaska is better and the outdoors is still available. The scenery is unbeatable; I'm one mile from the ocean, 7 minutes by plane from salmon fishing and duck hunting, in an income tax-free state, with no sales tax in Anchorage. Add to that, I get a property tax break for being old, with lifetime hunting, fishing, and trapping license FREE.

Since I am retired, I winter in Arizona. As I am always traveling, it is real easy to see what is going on, here and in the world.



Family News Summary
Enter your Family News Item choosing from our pre-defined categories:
Anniversary, Award, Birth, Death, Diagnosis, Engagement, Graduation, Lottery, Retirement, Vacation, Wedding, Other.
Death
Larry Nenneman passed away this morning, July 2, 2
Posted by: Marianne Usko Brown

7/2/2015

Birth
Carl and Elaine (Faris) Baldridge welcomed their f
Posted by: A. Elaine Faris Baldridge

7/23/2012

Death
Fritzie Ann Roedel Acheson, born September 20, 194
Posted by: Marianne Usko Brown

7/22/2012

Death
Luella JoAnn Cooper Waago, 69, of Scottsdale, AZ p
Posted by: Marianne Usko Brown

5/23/2012

Death
Jeffrey Allan Boucher entered into eternal life Ap
Posted by: Marianne Usko Brown

5/3/2012

Death
Very sad news... Bryan Eaton passed away this morn
Posted by: Marianne Usko Brown

3/22/2012

Death
Charles S. Spencer, of University Park, MD, passed
Posted by: Marianne Usko Brown

2/10/2012
Calendar
There are no Calendar items on file
at this time.

Today's Featured Class Member Website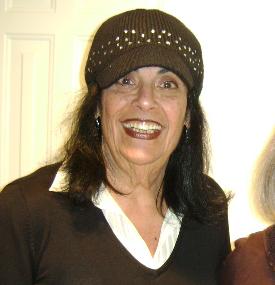 Classreport.org provides free Class Websites for every graduating class of every high school with free access for all.
We are one of the premier social networking sites dating back to 2003. We are a small, family-owned business and yet freely host over a million class websites.
Classreport holds a special place in the hearts of our users: Bravos.
We are funded solely through your voluntary contributions. Can you help us keep this site online and ad-free for another year? Thank you for your support!
Please click here to contribute.
No Ads, No Spam, No Pop-ups, No Fees.
Class Support Status

Our Class Site is Fully Funded!
Additional contributions are welcome and will be used to provide support for the larger Classreport community.
CLICK HERE TO LEARN MORE
Class Directory

Where in the world are you? Stats
Recent Profile Updates
| | |
| --- | --- |
| | Nov 20 |
| | Oct 26 |
| | Oct 23 |
| | Oct 18 |
| | Oct 14 |
| | Sep 29 |
| | Sep 19 |
| | Sep 18 |
Class Poll
There is no Active Poll
at this time.
Featured Links
There are no Featured Links
at this time.
Recent Reviews
There are no reviews on file
at this time.
This area is for comments on
books, movies, music,
restaurants, etc.
Visit Other Classes
The Office
(Admin use only)
If you have any questions or comments regarding this website, please contact:

Class Administrator
Marianne Usko Brown

WHS Site Coordinator
LeeAnne Deardorff Goen
Class of 1981

Would you like a sneak peek at a
non-functioning view of The Office?

This class reunion website is a complementary addition to your existing alumni resources.
It is a product of Classreport, Inc. and may not be affiliated with Washington High School or its alumni association.

Does your High School Class have a full-featured Alumni Website? Start One Now!
(Or start one for your Mother, Father, Sister, Brother, Spouse, Son, Daughter, Friend . . .)



"Your website has been awesome to work with. It made our reunion planning and execution much easier to handle." 6/24/2016


"I have been the co-chair of the reunion for many years and am just now coming across your site. I appreciate the time you have put into this and I am sure this will help our reunion to be very successful." 6/23/2016


"Thank you all so much! Coming up on our reunion, I continue to get many compliments from class members on the website. If they only knew who the real guru's behind it are. I truly couldn't get by without you and we appreciate all that you do for us." 6/20/2016


"I so appreciate Classreport.org and I extend my gratefulness for your efforts. Best regards and good wishes!" 6/13/2016


"I am most appreciative of the Classreport.org site and your support, which far exceeds anything else out there. Many thanks for what you all have done. We are well on our way for our upcoming reunion!" 6/11/2016


"I am so impressed with the Office portion of the website and the wonderful way the information here keeps us all connected. Thank you to the whole Classreport staff for following your dreams and making this possible for so many high school reunion groups to keep in touch. We are happy to support your cause with thankfulness and gratefulness for such a helpful tool. Thank you for all that you do!" 6/10/2016


"I love your site. At my age it is hard putting names and faces together and your site makes it easier than the others. Keep up the good work." 6/6/2016


"What a great website you have!! Our reunion was the best ever because of you and we expect many more at the next one due to the outstanding success of the site! Thx so much!!" 6/4/2016


"This site has helped my class members and I connect with each other that otherwise would not have been possible. We are already starting to plan our next Reunion. Thank you for this website." 5/28/2016


"Thank you for your response to my questions. I appreciate your very kind response and I am very happy with Classreport." 5/20/2016



More bravos at: www.classreport.org/bravos




13th Anniversary!

Search All Schools Best Classes Reunions Features Setup Your Class FAQ Funding Our Story Support Privacy Policy We DO NOT sell advertising to support this site. We DO NOT sell names and addresses to third parties.
There are NO POP-UP ads. There are no registration fees required for participation.
Please support this site with your voluntary contributions.
We cannot provide this service without your support. Thank You! Read Our Story

ClassTraQ 9.7003c Software Copyright © 2003 - 2015 Classreport, Inc. All Rights Reserved e1