No Ads. No Spam. No Pop-Ups. No Fees. Read Our Story.





Our 55 year reunion planning is underway. October 2016.



This site is operated and funded by members of our class.
Class Administrator: Marianne Usko Brown
Page Hits: 17,141





---
Event Announcement!
---
70th Birthday Bash pictures are viewable...!
Hi All:

The slide show program wouldn't let me place all pictures into one album, therefore I had to split them into two presentations; Album 1 above and Album 2 below.

Click anywhere within the picture frame or text. Once in, click on "Slideshow" to advance pictures after 4 second delay. You can change the speed by clicking the down arrow and selecting the speed you want.

To get back to our website home page, click the "back arrow" several times until you're in.

Regards, Marianne
---
Class News

6/8/2013
A message from Lynn Pollard Stevens on turning 70. Yikes...!
Now, it's 2013, and I've turned 70 !!! For a low-key celebration, my two "kids" took me on a 3-day cruise out of Long Beach. We kayaked off Catalina Island and rode horses in Ensenada, Mexi . . . Continued


Our Class Message Board
Your participation is requested!
We would like to hear from you. Post your messages here.

ADD NEW VIEW ALL

Indicates an included photo
| | |
| --- | --- |
| To The Class of "1961" | Philly |
| Hello everyone, I have really enjoyed o | Sun 11/17/2013 4:37 PM |
| Thank you | Linda Chattin Colquette |
| A special thanks to Marianne and John Br | Sun 11/3/2013 1:53 PM |
| Message | Chris |
| Thank you to everyone on the committee f | Sun 11/3/2013 10:30 AM |
| Tonight's 70th Birthday Bash! | Philly |
| Tonight's 70th Birthday Bash Philly I | Sun 11/3/2013 3:00 AM |
| Tonight's 70th Birthday Bash | Philly |
| I will not be with you this evening in p | Sat 11/2/2013 8:48 AM |
| Message | Marilyn Jacobson[Philly] |
| Dearest Classmates, The year end bring | Sat 1/19/2013 3:05 AM |
| Message | Marilyn Jacobson[Philly] |
| Season's Greetings! Philly Dearest Cla | Sat 1/19/2013 3:03 AM |
| Season's Greetings! | Philly |
| Dearest Classmates, The year end brings | Fri 12/21/2012 6:19 AM |
| Message | Linda Chattin Colquette |
| Saturday night was great fun. Thanks to | Thu 10/25/2012 4:06 PM |
| Message | Pete |
| Received my reunion annual a few weeks a | Tue 3/13/2012 8:15 PM |
| Reunion Pictures... | Marianne Usko Brown |
| The reunion pictures, in the slide prese | Mon 11/7/2011 6:35 PM |
| renunion | Roger Shumway |
| Thank you to everyone who was responsibl | Sun 11/6/2011 3:27 PM |
| Great Fun | Linda Chattin Colquette |
| What a great reunion. From the "Jacque | Tue 11/1/2011 1:51 PM |
| Message | Ronald Paquette |
| The voyage through physical existence ca | Tue 11/1/2011 12:35 PM |
| Fantastic Reunion! | Sharon Fogleman Hockensmith |
| It was a fantastic reunion! Kudos and ma | Mon 10/31/2011 2:31 PM |
Today's Featured Biography
Hello from the City of Brotherly Love, to the Valley of the Sun!

I am now associated with the senior generation, as well all of you are, which is sometimes referred to as an no end in sight for choices. I am trying to juggle the role of spouse, parent, grandparent to our triplets and twins, and daughter to an aging parent, my mom, who will turn 97 this week. My husband and I will be celebrating our 50th wedding anniversary next December. Mom has lived with us since I was diagnosed with colon cancer and am now in remission. I have always been competitive, but thank G-d only reached Stage 3, not Stage 4 of this illness. Because of all the chemo I took, my immune system is down, and it seems I catch every chronic disease listed in the medical texts. I am trying to take charge of my life by taking an assertive approach to whatever G-d has chosen for me on a daily basis. The pressure of all my recent illnesses has certainly taken a toll on my precious family and friends. I try not to be a burden to those that I love so much! I am not 100 percent all the time and I do cry often but am trying to prove that it is what you do with your afflictions that matters much more that what the afflictions do to you. I am, and will always be a survivor.

A few years ago, we did return to the valley and much to our surprise, found Phoenix and its surroundings had become so populous and
commercialized; however, if I were to be given a second chance in life, my husband and I would choose to return to the valley where our lives were so memorable and where everyday living was so relaxed.
To The Class of "1961"
Philly


Hello everyone,

I have really enjoyed our connection through all of the e-mails, web sites and pictures, leaving me with many memories.
Thanks to Marianne, Jacque, Carol, Elaine and Jerry and all the others who've made this possible.

You seem like such a great fun group, enjoying the time being spent with each other.
You have done a wonderful job. I have so enjoyed the messages back and forth.I have even heard from several "lost" classmates.

It's been a difficult year for me this year with family health issues. My mom lives with us and just turned 99 years old.
I feel if I spent as much time taking our car in for servicing on my body, I might be able to get around like I was sixteen all over again! Maybe not, wishful thinking! I just had my right and left knees totally replaced in July and September and am so looking forward to doing a cha cha with my husband
next month on our 52nd wedding anniversary.
I have really enjoyed all the emails and pictures and walking down memory lane. We may be erasing years, but recalling many fond memories. I can see how the reunion festivities were fabulous and everyone was enjoying a wonderful time and perfect weather. Those who attended both last two reunions and those of us who were unable to attend, can see the entire committee efforts of your fabulous team. You did a great job!

I am so proud of the Class of 1961 and the way each of us has defined our success.
Some of us believe their happiness has been laced with success due to a handsome or beautiful partner or an impressive business title. Remember happiness comes from within. We were all not lucky enough to have climbed a corporate ladder or owned our own business or made lots and lots of money and are now living or a very meager retirement; however, I have always believed you should count your accomplishments not with the cup that is half empty, but by the cup that is still half full. At our age, if we are married, divorced, living with someone, healthy, happy, have love in our hearts for everyone, even the ones that donít deserve it, counts as a hugh success for us all.
We are such a diversified graduating class and I am so proud to have known most of you.

I have really enjoyed sharing all of the emails with Marianne, Carol, Jacque and Gerri plus seeing all the pictures and getting flashback memories from our class.









Family News Summary
Enter your Family News Item choosing from our pre-defined categories:
Anniversary, Award, Birth, Death, Diagnosis, Engagement, Graduation, Lottery, Retirement, Vacation, Wedding, Other.
Birth
Carl and Elaine (Faris) Baldridge welcomed their f
Posted by: A. Elaine Faris Baldridge

7/23/2012

Death
Fritzie Ann Roedel Acheson, born September 20, 194
Posted by: Marianne Usko Brown

7/22/2012

Death
Luella JoAnn Cooper Waago, 69, of Scottsdale, AZ p
Posted by: Marianne Usko Brown

5/23/2012

Death
Jeffrey Allan Boucher entered into eternal life Ap
Posted by: Marianne Usko Brown

5/3/2012

Death
Very sad news... Bryan Eaton passed away this morn
Posted by: Marianne Usko Brown

3/22/2012

Death
Charles S. Spencer, of University Park, MD, passed
Posted by: Marianne Usko Brown

2/10/2012

Expecting
....to have a good time seeing everyone after 50 y
Posted by: Bryan Eaton

8/23/2011
Calendar
There are no Calendar items on file
at this time.

Today's Featured Class Member Website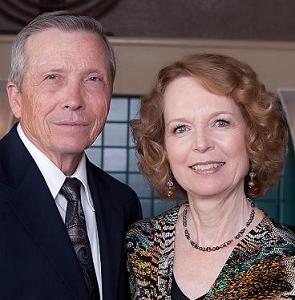 Classreport.org provides free Class Websites for every graduating class of every high school with free access for all.
No Ads, No Spam, No Pop-ups, No Fees.
Class Support Status

Our Class Site is Fully Funded!
Additional contributions are welcome and will be used to provide support for the larger Classreport community.
CLICK HERE TO LEARN MORE
Recent Profile Updates
| | |
| --- | --- |
| | Mar 28 |
| | Feb 9 |
| | Jan 29 |
| | Jan 20 |
| | Jan 17 |
| | Jan 15 |
| | Jan 14 |
| | Dec 22 |
Class Poll
There is no Active Poll
at this time.
Featured Links
There are no Featured Links
at this time.
Recent Reviews
There are no reviews on file
at this time.
This area is for comments on
books, movies, music,
restaurants, etc.
Visit Other Classes
The Office
(Admin use only)
If you have any questions or comments regarding this website, please contact:

Class Administrator
Marianne Usko Brown

WHS Site Coordinator
LeeAnne Deardorff Goen
Class of 1981

Would you like a sneak peek at a
non-functioning view of The Office?

This class reunion website is a complementary addition to your existing alumni resources.
It is a product of Classreport, Inc. and may not be affiliated with Washington High School or its alumni association.

Does your High School Class have a full-featured Alumni Website? Start One Now!
(Or start one for your Mother, Father, Sister, Brother, Spouse, Son, Daughter, Friend . . .)



"Thank you so much for this! We have been so delighted with our site since we opened it, and the class is very supportive of it as well." 2/26/2014


"You have built a fantastic website and I try to tell a lot of people about it!" 2/22/2014


"Your site has been so helpful with planning our reunions, making up booklets, badges etc. Couldn't have done it without you. Hope the site continues it's success." 2/17/2014


"Thank you, the site is nice!" 2/15/2014


"I am so enjoying reminiscing over so many memories! Thanks for putting this together." 2/14/2014


"I appreciate using your web site! I heard about your site from our reunion committee who are hoping to use your site to locate and inform class members." 2/12/2014


"Kudos to all those who have taken the time to make this website so wonderful!!" 2/11/2014


"You bring pleasure and connection to thousands across the country. Thank you so much for this!" 2/10/2014


"Our class made a generous contribution recently to help maintain your good work! We appreciate all that you do. Many thanks!" 2/8/2014


"It is so nice to be able to keep up with all our classmates lives and information we would not have known otherwise. Thanks for all your hard work!" 2/6/2014



More bravos at: www.classreport.org/bravos




10th Anniversary!

Search All Schools Best Classes Reunions Features Setup Your Class FAQ Funding Our Story Support Privacy Policy We DO NOT sell advertising to support this site. We DO NOT sell names and addresses to third parties.
There are NO POP-UP ads. There are no registration fees required for participation.
Please support this site with your voluntary contributions.
We cannot provide this service without your support. Thank You! Read Our Story

ClassTraQ 9.6001a Software Copyright © 2003 - 2014 Classreport, Inc. All Rights Reserved e1