Dear Classreport Users:
We are one of the premier social networking websites dating back to 2003. We are a small, family-owned and operated business with less than 15 staff, yet we freely host over a million class websites. Classreport holds a special place in the hearts of our users (See
Bravos
). We are funded solely through voluntary contributions. Despite our small size, we have the same costs as any other site: servers, security, software, and staff. So we are asking for your support. If everyone reading this gives $15, our fundraiser will be over in one day. If Classreport is useful to you, take one minute to keep it online and ad-free for another year. Thank you for your support.
Click here to help out now
.

Tigers
12th Anniversary!
Please Support Our Class Website in 2016. Can you chip in today?
All contributions will be DOUBLED through May 31!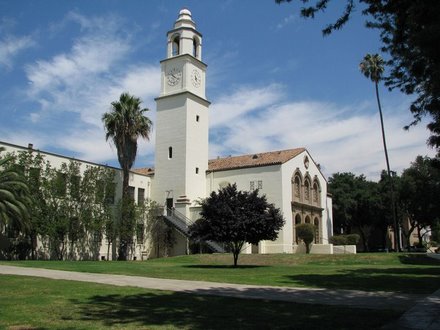 This site is operated and funded by members of our class.
Class Administrator: Peggy aka PJ Wright
Page Hits: 17,776


Class News

6/23/2007
Tequila and Salt
This should probably be taped to your bathroom mirror where one could read it everyday. You may not realize it, but it's 100% true. 1. There are at least two people in this world that you . . . Continued

2/28/2007
We have lost another classmate
It is with saddend heart that I write this news. We lost Elmer Nelson on February 18, 2007. He was at the reunion and everyone that knew him was pleased to see him. http://www.dailybul . . . Continued

3/27/2006
Guess who's coming to the reunion in Oct 2006?
These folks have paid for their spot at the reunion. 1. PJ Wright 2. Mary Ann Frye-Schuler 3. Alexa Gregorowiche-Gardner 4. Diana Weber-Taylor 5. Bill Finklestein 6. and wife Mary Mack . . . Continued


Today's Featured Biography
Along with a career in Property Management I have worked consistantly over the past 27 years as a fitness and health advisor. I instruct 10 weekly fitness classes at the Ontario Slim and Tone Studio- ranging from aerobic type to target toning! I also do personal training sessions. I love, love, love it and to get paid to stay in shape, how great is that! I have four beautiful grandchildren and live close enough to spoil them quite often! My sexy, handsom husband completes my world and I am thankful daily for my blessings! Archie(hubby) builds, races and endulges in muscle cars, so to keep out of his hair I became a "Reiki Practitioner"( I am one of those holistic believers...no meds, just positive energy) a Notary Public ,and oh did I mention I wrote a story (took me 6 months to complete) and submitted it to the Lifetime channel...now I wait! Being a Nana is still top of my list however! Ladies, I invite you all to come by Slim & Tone (4th & Mountain in Ontario, next to Rite Aid)it's a women only facility and I would love to share my experience and excitement with you and more importantly share the benefits of health and fitness..after all we are not getting any younger, but it's NEVER too late to fight the aging process both physically and mentally...hey, I'll give you a deal!!! I guarantee you, my way is cheaper than cosmetic surgery! ok, ok, it may take a bit longer but the benefits are internal as well as external, and mentally, I would have lost it long ago without this outlet......exercise offers a longer, stronger life, and hey we want to be here for our 50th reunion, right? Enough marketing, sorry, I just wanted to share my passion!!!! I guess I should talk about my 200 lb Great Dane...now there is a story and sight to behold...Cooper thinks he's a toy poodle...loves to cuddle, ouch! Aside from my own three children, I acquired three step children and went through the teen years yet again...help!The only thing I would change about my life is maybe that I would have had "boobs" in high school...no, really just a chance to do life over using my mistakes as guidlines and my experiences as strength. Yet all things considered I feel very centered and, well, OK older and wiser...so until dementia I will enjoy this status and wish the same contentment to all of you.... but remember, life gets in the way of plans...so don't plan, just Live(and LOVE)Suzy Riba


Classreport.org provides free Class Websites for every graduating class of every high school with free access for all.
We are one of the premier social networking sites dating back to 2003. We are a small, family-owned business and yet freely host over a million class websites.
Classreport holds a special place in the hearts of our users: Bravos.
We are funded solely through your voluntary contributions.
No Ads, No Spam, No Pop-ups, No Fees.
Class Support Status

OUR CLASS SITE IS FUNDED THROUGH
April 2016
---
This site is funded by our
Voluntary Contributions

Click Here to Chip In


Class Directory
| | | |
| --- | --- | --- |
| | | |
| | 231 | |
| | 24 | |
| | 36 | |
| Total On File: | 291 | |
| | | |
| | 2 | |

Where in the world are you? Stats
Recent Profile Updates
| | |
| --- | --- |
| | Mar 30 |
| | Feb 27 |
| | Jul 23 |
| | Feb 21 |
| | Feb 20 |
| | Jan 15 |
| | Jan 9 |
| | Jul 28 |
Class Poll
There is no Active Poll
at this time.
Featured Links
There are no Featured Links
at this time.
Recent Reviews
There are no reviews on file
at this time.
This area is for comments on
books, movies, music,
restaurants, etc.
Visit Other Classes
The Office
(Admin use only)
If you have any questions or comments regarding this website, please contact:

Class Administrator
Peggy aka PJ Wright

Would you like a sneak peek at a
non-functioning view of The Office?

This class reunion website is a complementary addition to your existing alumni resources.
It is a product of Classreport, Inc. and may not be affiliated with Chaffey High School or its alumni association.

Does your High School Class have a full-featured Alumni Website? Start One Now!
(Or start one for your Mother, Father, Sister, Brother, Spouse, Son, Daughter, Friend . . .)



"I love your site. Keep up the great work!" 1/27/2016


"I've really enjoyed reading updates on the website and hearing so many of my class members are doing so well." 1/20/2016


"This is awesome!" 1/12/2016


"This is such a great resource. Thank you!" 1/10/2016


"Thank you for your great customer service. I wish this technology was available back when we were planning our first reunions. We are looking forward to getting my wife's class page updated as well." 12/20/2015


"Thank you for doing this. I so enjoy keeping up with all my friends." 12/7/2015


"I think this is a very good site. Thanks for putting it together!" 11/30/2015


"Thanks again for all you do for classreport.org. It is a great service for us and other classes." 10/15/2015


"You all are doing a great job!" 10/10/2015


"On behalf of our class thank you for the wonderful free service you provide to our classmates via our web site you support.This is a very good service!" 10/9/2015



More bravos at: www.classreport.org/bravos




12th Anniversary!

Search All Schools Best Classes Reunions Features Setup Your Class FAQ Funding Our Story Support Privacy Policy We DO NOT sell advertising to support this site. We DO NOT sell names and addresses to third parties.
There are NO POP-UP ads. There are no registration fees required for participation.
Please support this site with your voluntary contributions.
We cannot provide this service without your support. Thank You! Read Our Story

ClassTraQ 9.7003c Software Copyright © 2003 - 2015 Classreport, Inc. All Rights Reserved e0