Please Support Our Class Website in 2018. Can you chip in today?
All contributions will be DOUBLED through October 31!






This site is operated and funded by members of our class.
Class Administrator: Debbie McFarland Souza
Page Hits: 19,738


Class News

7/21/2018
Welcome to our Class page
First time here? Please REGISTER...it is FREE! Returning? Welcome back! Please update your profile and let us know what is new with you. Remember, it is FREE to use this site! This s . . . Continued

7/21/2018
Privacy and Security
For those of you who may have concerns about the security of this website, here are the security features that Classreport.org has implemented for the privacy and safety of their users. . . . Continued

11/26/2017
"Then and Now" Photos
Hi and Welcome! Our class web page has a place for both "Then" and "Now" photos. Virtually all of 1973 Pinole Valley Alumni have their high school photos posted on the web site. We have po . . . Continued


Our Class Message Board
Your participation is requested!
We would like to hear from you. Post your messages here.

ADD NEW VIEW ALL

Indicates an included photo
| | |
| --- | --- |
| Message | Teresa Hay Chambers |
| Hello everyone. I didn't graduate with y | Mon 1/18/2016 9:24 AM |
| Annette Smith passed | Debi Mac |
| Margaret "Annette" Smith (Mahrt) passed | Thu 9/10/2015 5:18 PM |
| Vicky Savage passed | Debi McFarland Souza |
| A funeral service for Vicky M. Taylor, 6 | Tue 4/21/2015 9:58 AM |
| Dr. Mariotti | Rosemarie McNulty |
| Dr. Joseph Mariotti, orthopedic surgeon | Thu 10/31/2013 11:45 PM |
| Reunion 2013 | Robert Baca |
| Had great time at the reunion, thanks to | Thu 9/12/2013 9:38 PM |
| Thank you! | Lori Howell |
| An extra BIG thank you for everyone that | Sat 6/29/2013 5:18 PM |
| Hello Everyone and Thanks to Debi! | Rod Cotton Lambert |
| Hi! This is just a quick note to say th | Wed 4/3/2013 11:19 PM |
| Message | Ellen Dougan Silvas |
| Hello to all...looking forward to anothe | Wed 4/3/2013 2:16 AM |
| Hi Deb, | Da OLD GAL RUHS 65 |
| Just stopped in to see what was happenin | Mon 5/9/2011 8:09 AM |
| So sorry to hear of Jay's passing. | Deb |
| I remember Jay so well when we were kids | Wed 10/21/2009 10:39 PM |
| Tarra (Terri) Williams | Terri |
| Hello Class of 73~ It's so hard to beli | Sun 7/19/2009 7:57 PM |
| Hello To My Old Classmates | Lori Vaughn |
| Hi Everyone!! I just wanted to say hello | Sun 6/14/2009 12:56 PM |
Today's Featured Biography
After graduating PVHS, I wasted a bit of time. Like in the Pink Floyd song, I was "kicking around on the same old ground in the hometown." I was going no where, and I knew it.

In desperation, I joined the US Navy. This turned out to be one of the best decisions of my life. Who would have thought this from the silly guy in the silver shoes and top hat? But, it really just kick started what I call "the real life". It got me out to where I became productive. I served as an air traffic controller for four years. During this time, I became a pilot, traveled Europe by way of the North Atlantic, North Sea, and Med.

After the navy, I finished school and became a civil engineer for the State of California. In June 2009, after holding a job for 26 years, I retired from The State. The last five years of the career, I was involved with the seismic retrofit if the Richmond/ San Rafael and the San Francisco Bay Bridge, West Approach.

Like many of us, I married and divorced after ten years, but never had children. It was a good ten years with no regrets. We had simply grown in different ways, and on a friendly and caring note, we went separate ways.

In 2001, I was flying to Lithuania to visit some friends for Christmas. On the flight to Amsterdam, I sat next to a scientist who lived and worked in the SF Bay Area, and who was flying home to visit her mother in Germany. This was my beloved wife, Elisabeth. We sat next to each other on the plane and have been joined at the hip since then. We married in Honolulu a few months later. The past 12 years have been the best of my entire life. Lucky me, lucky us.

Elisabeth and I are now long-distance sailing together. In September 2009, we left San Francisco on our 41 ft. Swan sailing boat. We have since visited Mexico, The Marquesas, Tuamotus, Tahiti, Niue, Tonga, Fiji, New Zealand, Fiji (again) , Vanuatu, Tarawa-Kirabati, and Majuro-Marshall Islands. We plan to continue around the globe, but are planning to stay in the South Pacific at least one more season. The Pacific is just...well, we just like it.

We would be honored to have you join us on our blog, (and in person should you be so adventurous)! We have a blog in which we document our adventures and travels with text, photos, position reports, etc.

Join us at:
www.sailblogs.com/member/proximity

Best to you all,
Rod and Elisabeth,
We are "Your Rock and Roll Argonauts"


Family News Summary
Enter your Family News Item choosing from our pre-defined categories:
Anniversary, Award, Birth, Death, Diagnosis, Engagement, Graduation, Lottery, Retirement, Vacation, Wedding, Other.
Death
Dennis Rivers ~ January 30, 2017
Posted by: Debbie McFarland Souza

1/30/2017

Death
Theresa Pavon Sarasin. December 30, 2016
Posted by: Debbie McFarland Souza

1/3/2017

Death
Steve Blankenship passed away on May 21, 2016.
Posted by: Debbie McFarland Souza

5/24/2016

Death
Debi Sadler passed away on May 16, 2016, from canc
Posted by: Debbie McFarland Souza

5/18/2016

Death
Stueart Hammond passed away on 12-5-13 in Crockett
Posted by: Debbie McFarland Souza

12/15/2013

Death
Dr. Joseph Mariotti, orthopedic surgeon and PVHS t
Posted by: Debbie McFarland Souza

10/31/2013

Death
Fred Brown passed away on September 21, 2013, afte
Posted by: Debbie McFarland Souza

9/29/2013
Calendar
There are no Calendar items on file
at this time.

Today's Featured Class Member Website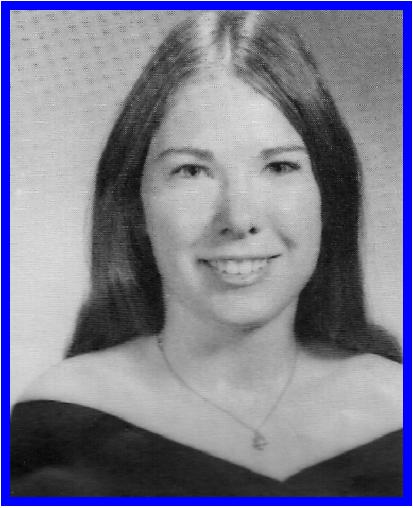 Classreport.org provides free Class Websites for every graduating class of every high school with free access for all.
We are one of the premier social networking sites dating back to 2003. We are a small, family-owned business and yet freely host over a million class websites. Our Story
Classreport holds a special place in the hearts of our users: Bravos.
Class Support Status

OUR CLASS SITE IS FUNDED THROUGH
September 2018
---
This site is funded by our
Voluntary Contributions

Click Here to Chip In


Class Directory

Where in the world are you? Stats
Recent Profile Updates
| | |
| --- | --- |
| | Sep 10 |
| | Sep 9 |
| | Sep 9 |
| | Sep 9 |
| | Sep 9 |
| | Sep 9 |
| | Sep 9 |
| | Sep 9 |
Class Poll
There is no Active Poll
at this time.
Featured Links
There are no Featured Links
at this time.
Recent Reviews
There are no reviews on file
at this time.
This area is for comments on
books, movies, music,
restaurants, etc.
Visit Other Classes
The Office
(Admin use only)
If you have any questions or comments regarding this website, please contact:

Class Administrator
Debbie McFarland Souza

Would you like a sneak peek at a
non-functioning view of The Office?

This class reunion website is a complementary addition to your existing alumni resources.
It is a product of Classreport, Inc. and may not be affiliated with Pinole Valley High School or its alumni association.

Does your High School Class have a full-featured Alumni Website? Start One Now!
(Or start one for your Mother, Father, Sister, Brother, Spouse, Son, Daughter, Friend . . .)



"Just discovered your product today while trying to locate classmates ahead of our 50th reunion in 2020. The fact that you did this in a noncommercial manner in a world where everything has a price tag deserves recognition and respect, in my view. Thank you and good luck in all your endeavors." 5/5/2018


"THANKYOU so much for handling this for us! We are so appreciative! It looks GREAT!" 5/2/2018


"Thank YOU for helping us get the word out! I've posted a link to the website on our FB group page and vigorously encouraged other classmates to contribute" 4/27/2018


"Your site is amazing. Kudos to you and your staff. You have benefitted so many high school alumni in organizing their class reunions." 10/4/2017


"Thanks to classreport.org our class website played a huge part in the success of our Reunion. We greatly appreciate your wonderful support." 10/3/2017


"Thanks for all your hard work and ingenious spirit." 9/25/2017


"Thanks guys, you are Good!!" 9/23/2017


"I love your service and will continue to support you." 9/14/2017


"We have been using the website for more than 10 years now. It's still the best website out there for classmates to meet, collect their info and advertise their reunions. Thanks for inventing it all!" 9/11/2017


"Thank you for your assistance. It was very helpful. Looks good!" 9/5/2017



More bravos at: www.classreport.org/bravos




15th Anniversary!
There are no fees required for participation on this site.
Please support this site with your voluntary contributions.
We cannot provide this service without your support. Thank You!
Please read Our Story
ClassTraQ 11.003 Software Copyright © 2003 - 2017 Classreport, Inc. All Rights Reserved e0 amsc: 1