Please Support Our Class Website in 2013. Can you chip in today?
All 3-Month contributions DOUBLED through May 31!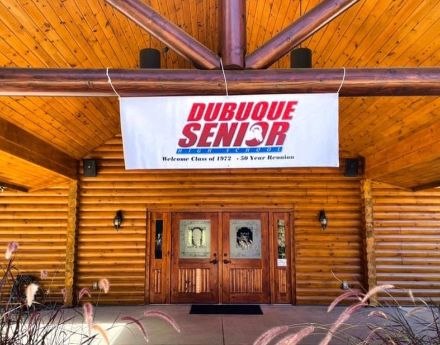 This site is operated and funded by members of our class.
Class Administrator: Robin Funk Sanford
Page Hits: 4,297


---
40 Year Reunion Announcement!
---
DSHS Class of 1972
Dubuque, IA
A BIG THANKS to all of the Classmates (and their spouses) that attended Homecoming activities for the Reunion - and especially, to those who came to the Class Reunion Dinner at Eagle Point Park! ** A note of thanks to Brad Frey for coming early and helping with the beverage handling and pavillion set up! About 65 people attended the dinner - and we had a few classmates stop by later in the evening to visit with everyone. A great time was had by all!


Thanks to the Reunion Planning Group that pulled everything together for the 40th! Everyone worked as a Team on all final arrangements and made individual contributions to make the Reunion a success:

Tyra (Henson) Kutsch: Manager of Class account - collection of payments/donations and payment to vendors; rental of park pavillion; ordering of food for the Reunion dinner; post-football game get-together at her home; table decorations and home-made popcorn snack for the dinner; firewood for the grills at the park; class memorabalia from previous Reunions. In addition, she hosted the last 2 months of meetings for the Planning Group at her home.

Rick Lorenzen: Investigation of local hotel accomodations - Booking of a block of rooms at the Julien Hotel; information & facilitation for the Class gift/donations to Dalzell Field/Plaza; Name Tags for dinner; Pick-up and return of cooler and beverages for dinner. Plus, being the only male in the Group and working with 3 women for over a year (he'll have a high place in Heaven!).

Joan Steve: Scheduling of Class Tour at school; ordering of beverages for dinner; ordering of Class Reunion Banner for events; confirming seating arrangements for football game; class memorabalia from previous Reunions.

Robin (Funk) Sanford: "Save the Date" Reunion postcards/mailing; Trolley rental for ride in the Parade; Registration Forms/Labels/Mailing; Creating/Maintaining Class Website; Providing online payment/registration for Reunion events; all-night Music for the dinner.

It was a unanimous decision by those in attendance at the dinner to hold another Reunion...preferably in 5 years. So, watch for a 45th Reunion!
Event Contact: Robin (Funk) Sanford
---
DSHS Class of 1972
Anyone who took photos during the 40th Reunion, please forward as an attachment to email to dbqseniorclassof72@aol.com so that Robin can post to share on the Class Website!

Please feel free to use the Class Message Board on this Site! We would like to hear from you. If you have any feedback on the 40th Reunion and/or future Reunions, or just want to communicate with classmates - please share on the Class Message Board.

Also, please share Family News on this Website (e.g.: Anniversary, Births, Weddings, Graduations, Retirement, Deaths, etc.). Keep your Classmates informed on major events in your life.

If you have any changes in your contact information, you can edit your Profile information at any time. This will also help us in contacting you with future Reunion Announcements.

Thanks to ALL who have registered on our Class Website! This will be a convenient place to update and share information going forward. The more we all use the Site and have interaction - the more valuable it is!
Event Contact: Robin (Funk) Sanford
---
DSHS Class of 1972 Gift to Dalzell Plaza
Donate as much as you choose - Optional
The DSHS Class of 1972 Reunion Planning Group thought it would be nice to do some fundraising and contribute to the Dalzell Plaza Project - as a Class of 1972 Gift to the School! The money will be contributed to the area of greatest need, as decided by the School. We will let you know what the money goes toward. Anything you can chip in will be greatly appreciated!

Event Contact: For questions contact ricklorenzen@mchsi.com
Make Checks Payable To: Dubuque Senior High School Class of 1972
Mail Payment To: Tyra Kutsch, 190 N. Grandview Ave., Dubuque, IA 52001
---
Class News

9/15/2012
Submit a Current Photo for Your Profile!
If you would like to have a current photo of yourself added to your Profile in the Class Directory, send one as an attachment in an email to dbqseniorclassof72@aol.com . . . Continued

7/26/2011
REGISTER ON THIS CLASS PAGE!
We need classmates to Register on the Site - and update their profile information so they can be reached and/or locate updated class reunion information! A Class Directory database has been . . . Continued


Our Class Message Board
Your participation is requested!
We would like to hear from you. Post your messages here.

ADD NEW VIEW ALL

Indicates an included photo
| | |
| --- | --- |
| Message | Michael Glynn |
| I just wanted to thank everyone on the c | Thu 10/25/2012 11:49 AM |
| Message | Joan Steve |
| Robin you are awesome! The pictures are | Sun 10/21/2012 3:14 PM |
| Reunion pictures | Tyra Henson Kutsch |
| Robin, thanks for a great job of putting | Sun 10/21/2012 8:48 AM |
| Thank you | Carla Weimerskirch |
| Thank you for the very nice dinner at Ea | Wed 10/17/2012 3:01 PM |
| Message | Patricia Becker Schiesl |
| Just wanted to say a Big Thank You to al | Mon 10/15/2012 10:02 AM |
| DO YOU HAVE CONTACT INFO FOR THESE CLASSMATES | Robin Funk Sanford |
| Mike Avery, Barbara Bechen, Trina Berend | Sun 2/12/2012 7:32 PM |
Today's Featured Biography
I enjoy walking and going to plays.


If you have any questions about the Reunion or this Class Website, or if you have contact information for any of our "missing" classmates, please email the Class Administrator at dbqseniorclassof72@aol.com
Family News Summary
Enter your Family News Item choosing from our pre-defined categories:
Anniversary, Award, Birth, Death, Diagnosis, Engagement, Graduation, Lottery, Retirement, Vacation, Wedding, Other.
Birth
Congrats to classmate Robin (Funk) Sanford and her
Posted by: Robin Funk Sanford

1/6/2013

Death
Received an email from Ed New that his brother and
Posted by: Robin Funk Sanford

11/10/2012

Birth
Congrats to classmate Joan Steve, on the birth of
Posted by: Robin Funk Sanford

10/24/2012

Death
Condolences to classmate Cathy (Wiederanders) Dell
Posted by: Robin Funk Sanford

10/24/2012

Death
Condolences to classmate Roger Crimmins, whose 63
Posted by: Robin Funk Sanford

10/24/2012
Calendar
There are no Calendar items on file
at this time.

Today's Featured Class Member Website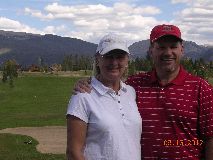 IN MEMORIAM: Kathy Bellings, Robert Boal, Carol Darlin, Albert "Mike" Davis, Gerald Denlinger, Richard Duschen, Linda Eickelkamp, Kim Erickson, Lloyd Ewing, Carl Frommelt, Robert Goerdt, Jr., Patrick Haggerty, Gail Heinz, Scott Henry, Phil Konzen, John Lambert, Charles Lytle, Mary Martin, Kyle Moser, Diane Mussehl, Pat New, Leo Pancratz, Tom Phillips, Dawn Randall, David Rusk, Ron Scardino, Peggy Torrey, Dorothy Vogt
Classreport.org provides free Class Reunion Websites
for every graduating class of every high school, with free access for all class members.
No Ads, No Spam,
No Pop-ups, No Fees
Class Support Status

OUR CLASS SITE IS FUNDED THROUGH
December 2013
---
This site is funded by our
Voluntary Contributions

Click Here to Chip In


Recent Profile Updates
| | |
| --- | --- |
| | Apr 2 |
| | Jan 6 |
| | Nov 11 |
| | Nov 9 |
| | Oct 27 |
| | Oct 27 |
| | Oct 27 |
| | Oct 26 |
Class Poll
There is no Active Poll
at this time.
Visit Other Classes
The Office
(Admin use only)
If you have any questions or comments regarding this website, please contact:

Class Administrator
Robin Funk Sanford

Would you like a sneak peek at a
non-functioning view of The Office?

This class reunion website is a complementary addition to your existing alumni resources.
It is a product of Classreport, Inc. and may not be affiliated with Dubuque Senior High School or its alumni association.

Does your High School Class have a full-featured Alumni Website? Start One Now!
(Or start one for your Mother, Father, Sister, Brother, Spouse, Son, Daughter, Friend . . .)



"Our Reunion Committee feedback regarding your website and the value it is providing remains very positive!" 3/23/2013


"I canít remember if I said thank you or not! So, thank you! I really do appreciate all that you do." 3/21/2013


"The site is very easy to use and I appreciate that you can continually update your profile and bio." 3/16/2013


"We recently had our reunion and all went well. I want to just drop you guys a note of thanks for the hard work and priceless gift you have given to many schools in the website that you have created for our use. It has been invaluable to be able to run your office programs to keep track of the class members and also the tools for printing labels etc. Thank you very much." 2/28/2013


"As the administrator of my class page, I am pleased to let you know that I have already received several favorable comments about the site." 2/25/2013


"With our next reunion fast approaching, this site has enabled our class to keep in touch on a regular basis. I have been fortunate to have class members willing to submit pictures and articles that I can change on a regular basis. Thanks again!" 2/22/2013


"So kind of you to remember us when you have so many schools and classes to deal with. You all have done a great job with Classreport and your level of service continues to lead the way. Thanks!" 2/20/2013


"Keep up the good work on the site! Looks like we're going to have a great reunion!!" 2/15/2013


"You all have been very helpful and evidently many of our class members think so as well. Just look at all the visits they have recorded!! Thank you very much!" 2/13/2013


"We get so many nice comments on our site, by our own class members and by others who visit it." 2/7/2013



More bravos at: www.classreport.org/bravos

Search All Schools Best Classes Reunions Features Setup Your Class FAQ Funding Our Story Support Privacy Policy

We DO NOT sell advertising to support this site. We DO NOT sell names and addresses to third parties.
There are NO POP-UP ads. There are no registration fees required for participation.
Please support this site with your voluntary contributions.
We cannot provide this service without your support. Thank You! Read Our Story

ClassTraQ 8.1001a Software Copyright © 2003 - 2012 Classreport, Inc. All Rights Reserved e1