No Ads. No Spam. No Pop-Ups. No Fees. Read Our Story.






This site is operated and funded by members of our class.
Class Administrator: Mike Patrick
Page Hits: 46,196


---
50 Year Reunion Announcement!
---
Photos at YouTube link above
---
Class News

7/3/2016
Class of 64 Birthday Party
Everyone will be your age BUT look a lot older! Friday August 26, 2016 Caspers Cherokee of eagan 4625 Nichols Road, Eagan MN Please contact Sandy Olson Dobossy- we NEED a headcount! . . . Continued

6/18/2014
HELP FIND MISSING CLASSMATES
Please check the MISSING list. If you have any info- please send. We need home addresses OR EMAILS- it's not too late to be a friend. Thanks. . . . Continued

3/2/2009
Directory Photos from high school
Space limitations prevent us from showing entire hairstyles of the 60s. Sorry, girls. . . . Continued


Our Class Message Board
Your participation is requested!
We would like to hear from you. Post your messages here.

ADD NEW VIEW ALL

Indicates an included photo
| | |
| --- | --- |
| Recovering | Admin |
| Bob Roman is recovering at home from a s | Mon 11/28/2016 7:13 PM |
| Message | Cheeks-bruce reynolds |
| Wishing all a very happy holiday and hop | Fri 11/18/2016 8:15 PM |
| Joke of the Day | Pudge |
| I hate it when I see an old person & the | Tue 11/1/2016 11:34 AM |
| Death of Classmate, Maureen O'Rourke Billst | Mike Patrick |
| Maureen O'Rourke (Billstrom) age 69, of | Fri 9/30/2016 10:05 AM |
| Happy 70th Birthday Everyone | Admin |
| Our Birthday party was well attended and | Sat 8/27/2016 8:04 PM |
| Death of classmate Joann Baribeau Forbes | Mike Patrick |
| Joann Darlene Forbes, age 70, of Chaska, | Sun 5/1/2016 7:56 AM |
| Death of classmate, Susan Rittinger Pendergra | Admin |
| Pendergrass, Susan Marie (Rittinger) 69 | Mon 3/28/2016 8:40 AM |
| Feature on Jan Tchida's husband, Denny Swan | Admin |
| Many of us knew Denny; he knew many more | Sat 3/5/2016 5:05 PM |
| Our thoughts to Kip Myre | Admin |
| Kip's wife, Nancy Andreotti (RHS65) unde | Thu 2/25/2016 3:02 PM |
| Death of classmate, Bill Johnson | Admin |
| Johnson, William M. "Bill" age 69, of | Sun 2/21/2016 8:06 AM |
| End of Richfield Hockey article | Bob Bishop |
| Interesting article on the Richfield hoc | Mon 2/15/2016 9:59 PM |
| Denny Malmberg | Admin |
| will be performing for the Bloomington C | Thu 2/4/2016 10:25 AM |
| End of Richfield Hockey | Tom Jahnke ( Guest ) |
| Mpls Star Tribune article | Tue 2/2/2016 11:29 AM |
| Death of Classmate, | Admin |
| Sandra Louise (Kulle) McMaken age 69, of | Tue 2/2/2016 10:08 AM |
| Death of Classmate | Admin |
| Majil C. (Gomsrud) Frank. Age 69, of Blo | Tue 2/2/2016 9:56 AM |
Today's Featured Biography
After high school, I attended the University of Minnesota (U of M) for a year before they got tired of me not attending classes. We used to hang out at the Union playing gin
rummy, hearts, and communist bridge. Wanting to keep out of the military, I enrolled at Brown Institute and graduated with a diploma and FCC license in electronics in 1967.

Then it was off to Cedar Rapids, Iowa to a company I had never heard of called Collins Radio that manufactured aircraft electronics, ham radios, and computers for internal use.

Since some of the radios were intended for military use, I was able to get a work deferment. This lasted about two years until I got tired of working under a union environment where everyone's wages were lumped together and individual work performance was not rewarded: so I quit and decided to go back to school in Minnesota.
Since I did not have a stellar school record through high school and college so far, I needed to essentially start over. My goal was to be an engineer but I had not taken any
math in high school, however, I did do well in math while was at the U of M. In 1969, I went Normandale Junior College in their pre-engineering program but only made it through two quarters until the "draft" called my number.
The Army shipped me off to Fort Knox, Kentucky for basic training, then to the dreaded Fort Polk, Louisiana for advanced infantry training, and by early January, 1970 I was in Viet Nam. A year later, I was back home with two bronze stars and a purple heart and wondering how I survived it all. The generous Army let me out 6 months early but that was only so that they could screw me out of 2 years paid education on the GI Bill. I was back at Normandale and completed my AES degree in Engineering. Since, I needed to get a job to complete my education, I decided to head back to Iowa where I knew that I could work as an electronic technician and perhaps finish my degree in Iowa.
In September of 1974, I started back with Rockwell Collins (formally Collins Radio) but now as a laboratory technician, which introduced me to the measurement technology of light and color, in the field that I would work for most of the rest of my career. Through Rockwell I was able to finish my degree in mechanical engineering at the U of Iowa and graduated in 1981. It took a long time because I could not take a full load and work full time.
While at Rockwell Collins, I was heavily involved in the sporting activities that Rockwell sponsored. There was softball (fast and slow pitch, including 12 inch and 14 inch) three days a week in the summer along with golf. In the winter, there was bowling, basketball, and my biggest passion, volleyball. I started playing power volleyball in 1980 and played on many teams, indoors and sandpit, until I finally had to give it up two years ago when the knees and shoulders said stop. Now, I play golf most of the year (indoors during the winter) and ski a little bit when I get the chance. Ski racing was another sport that Rockwell sponsored that I participated in for a few years but it was too far to drive home after apre-skiing with friends.
A couple of years after I moved to Iowa, I joined a ski club because it was the biggest singles organization around with a membership of over 600 people. Most people did not ski
but came to the meetings to meet new friends and drink cheap beer. The club did offer a half dozen ski trips every year and that is where I learned to ski at places like Steamboat Springs and Aspen. My wife, Nancy, was one of those that did not ski but I dragged her along (and still do) when I go West every year. Since we got married in 1989, she tried skiing for a while but did not enjoy it as much as I do but she has enjoyed our trips to Banff, Big Sky, Telluride, Aspen, and Sun Valley.
My wife came from a small farming community in southeast Iowa, graduated from UNI, and still works as a social worker for the Iowa DHS. Her biggest interests are cooking and
travel. For our 20th anniversary, we're going back to Nova Scotia, New Brunswick, and PEI for good food, golf, and sight seeing.
In studying our family's genealogy, I found that all of my grandparents were immigrants, which never occurred to me since none of them spoke their native Norwegian or in one case, Swedish. I joined the Sons of Norway, learned some Norwegian, and headed off to Norway where I had heard we still had some relatives with whom my mother had exchanged Christmas cards. When I got there, I found we had a whole bunch of relatives (mostly second and third cousins) and they were very anxious to meet with us. Since that first viist, I have been back twice more, one time to study Norwegian at the International Summer School at University in Oslo, and are planning on another trip in 2010 or 2011. Besides studying how to "snakker norsk", I studied Norwegian history and have given a number talks at our local lodge on that subject.
My wife says that I have too many hobbies because a year before I retired, in 2007, I started building a kit car and finished the Shelby Cobra look-a-like a year and a half later.
Actually, the car is never finished because you always want to add something else to it and like to enter it in local Rod and Custom shows. My latest project is the restoration of a 1930 Ford Model A Tudor that I got in 2008 and I have had to replace or refurbish most of the running gear, suspension, and brakes.



Family News Summary
Enter your Family News Item choosing from our pre-defined categories:
Anniversary, Award, Birth, Death, Diagnosis, Engagement, Graduation, Lottery, Retirement, Vacation, Wedding, Other.
Death
Condolences to Larry Moos on the death of his brot
Posted by: Mike Patrick

11/29/2016

Death
Condolences to Doug Volkmeier on the death of his
Posted by: Mike Patrick

10/12/2016

Death
Condolences to Mike Patrick on the death of his
Posted by: Tom Jahnke ( Guest )

10/10/2016

Death
Condolences to Ed Sorensen on the death of his fat
Posted by: Mike Patrick

9/25/2016

Death
Condolences to Sareva Gaylord Parkhurst on the dea
Posted by: Mike Patrick

9/10/2016

Death
Condolences to Jerry Okerman on the death of his f
Posted by: Mike Patrick

8/27/2016

Death
Condolences to classmate Steve Griffin on the deat
Posted by: Mike Patrick

8/15/2016
Calendar
There are no Calendar items on file
at this time.

Today's Featured Class Member Website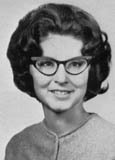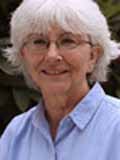 Classreport.org provides free Class Websites for every graduating class of every high school with free access for all.
We are one of the premier social networking sites dating back to 2003. We are a small, family-owned business and yet freely host over a million class websites.
Classreport holds a special place in the hearts of our users: Bravos.
We are funded solely through your voluntary contributions. Can you help us keep this site online and ad-free for another year? Thank you for your support!
Please click here to contribute.
No Ads, No Spam, No Pop-ups, No Fees.
Class Support Status

Our Class Site is Fully Funded!
Additional contributions are welcome and will be used to provide support for the larger Classreport community.
CLICK HERE TO LEARN MORE
Class Directory

Where in the world are you? Stats
Recent Profile Updates
| | |
| --- | --- |
| | Nov 29 |
| | Nov 28 |
| | Nov 27 |
| | Nov 21 |
| | Nov 21 |
| | Nov 21 |
| | Nov 21 |
| | Oct 18 |
Class Poll
There is no Active Poll
at this time.
Visit Other Classes
The Office
(Admin use only)
If you have any questions or comments regarding this website, please contact:

Class Administrator
Mike Patrick

RHS Site Coordinator
Martha Decker
Class of 1974

Would you like a sneak peek at a
non-functioning view of The Office?

This class reunion website is a complementary addition to your existing alumni resources.
It is a product of Classreport, Inc. and may not be affiliated with Richfield Senior High School or its alumni association.

Does your High School Class have a full-featured Alumni Website? Start One Now!
(Or start one for your Mother, Father, Sister, Brother, Spouse, Son, Daughter, Friend . . .)



"Your website has been awesome to work with. It made our reunion planning and execution much easier to handle." 6/24/2016


"I have been the co-chair of the reunion for many years and am just now coming across your site. I appreciate the time you have put into this and I am sure this will help our reunion to be very successful." 6/23/2016


"Thank you all so much! Coming up on our reunion, I continue to get many compliments from class members on the website. If they only knew who the real guru's behind it are. I truly couldn't get by without you and we appreciate all that you do for us." 6/20/2016


"I so appreciate Classreport.org and I extend my gratefulness for your efforts. Best regards and good wishes!" 6/13/2016


"I am most appreciative of the Classreport.org site and your support, which far exceeds anything else out there. Many thanks for what you all have done. We are well on our way for our upcoming reunion!" 6/11/2016


"I am so impressed with the Office portion of the website and the wonderful way the information here keeps us all connected. Thank you to the whole Classreport staff for following your dreams and making this possible for so many high school reunion groups to keep in touch. We are happy to support your cause with thankfulness and gratefulness for such a helpful tool. Thank you for all that you do!" 6/10/2016


"I love your site. At my age it is hard putting names and faces together and your site makes it easier than the others. Keep up the good work." 6/6/2016


"What a great website you have!! Our reunion was the best ever because of you and we expect many more at the next one due to the outstanding success of the site! Thx so much!!" 6/4/2016


"This site has helped my class members and I connect with each other that otherwise would not have been possible. We are already starting to plan our next Reunion. Thank you for this website." 5/28/2016


"Thank you for your response to my questions. I appreciate your very kind response and I am very happy with Classreport." 5/20/2016



More bravos at: www.classreport.org/bravos




13th Anniversary!

Search All Schools Best Classes Reunions Features Setup Your Class FAQ Funding Our Story Support Privacy Policy We DO NOT sell advertising to support this site. We DO NOT sell names and addresses to third parties.
There are NO POP-UP ads. There are no registration fees required for participation.
Please support this site with your voluntary contributions.
We cannot provide this service without your support. Thank You! Read Our Story

ClassTraQ 9.7003c Software Copyright © 2003 - 2015 Classreport, Inc. All Rights Reserved e1