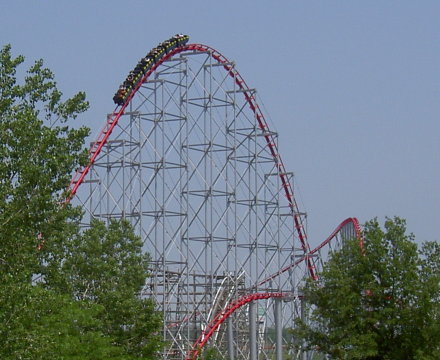 If you have an original photo of the school, please send it to support@classreport.org.



Classreport.org

provides free Class Reunion Websites for every graduating class of every high school, with free access for all class members.

No Ads, No Spam, No Pop-ups, No Fees.

This website is a complementary addition to your existing alumni resources. It is a product of Classreport, Inc. and may not be affiliated with Patchogue-Medford High School or its alumni association.



"We appreciate all your effort establishing and upgrading the Classreport networking, social website. Thank you." 10/5/2015

"You guys are great!" 9/15/2015

"Nice site." 9/7/2015

"Thanks for putting together great websites for alums to enjoy. Great job." 9/5/2015

"This is a great web site." 8/31/2015

"Your instructions worked perfectly. Thank you so much." 8/28/2015

"Thanks so much for your site as we use it quite often!" 8/21/2015

"Thanks. You have good information and the Admin Forum is a good source of info." 8/19/2015

"Thank you very much for this website!! It is truly a wonderful site!!" 8/17/2015

"I REALLY ENJOY THE SITE!! GREAT JOB !!!" 8/5/2015

"Thanks for the website you have put together, it sure has helped us find our classmates! Thanks so much!!" 8/3/2015

"This is such a great idea. I will certainly be passing along your site to friends that went to our school and other schools that might be able to use this." 7/30/2015

"I had a chance to present the Classreport website to some of our distinguished graduates and the vice-principal and librarian, they were impressed." 7/29/2015

"I think the Classreport website is GREAT! I wish I would have known about it sooner." 7/28/2015

"I really enjoy using this site and my class members are using it more and more as well. Thank you all for putting this together. I am making good use of the site's features every day." 7/25/2015

"As usual, you guys rock!!!" 7/23/2015

"You're the Best!!! Greatest Website & Support ever!!!" 7/21/2015

""Thanks" from everyone in our class for the classreport website!" 7/21/2015

"You folks are the best!" 7/19/2015

"Terrific website. What a blessing." 7/16/2015

"The web site and services are awesome. It has been a long journey but we as a class finally arrived at a milestone. We will continue to use the site as a meeting place to exchange family news." 7/13/2015

"I enjoy reading about our class members and hope that the website outlasts me." 7/9/2015

"Thanks, you folks are the best." 7/8/2015

"I am getting the hang of the website and having fun with it! Thank you for this wonderful resource!" 7/8/2015

"Thank you for this web site. We love it and have used it now for many years." 7/3/2015


More bravos at: www.classreport.org/bravos