Monday September 24, 2018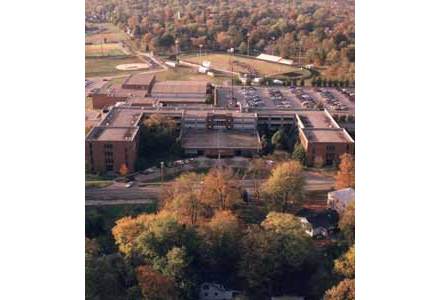 Classreport.org
provides free Class Reunion Websites for every graduating class of every high school, with free access for all class members.
No Ads, No Spam, No Pop-ups, No Fees.
This website is a complementary addition to your existing alumni resources. It is a product of Classreport, Inc. and may not be affiliated with Eastern High School or its alumni association.
12th Anniversary
"Just discovered your product today while trying to locate classmates ahead of our 50th reunion in 2020. The fact that you did this in a noncommercial manner in a world where everything has a price tag deserves recognition and respect, in my view. Thank you and good luck in all your endeavors." 5/5/2018

"THANKYOU so much for handling this for us! We are so appreciative! It looks GREAT!" 5/2/2018

"Thank YOU for helping us get the word out! I've posted a link to the website on our FB group page and vigorously encouraged other classmates to contribute" 4/27/2018

"Your site is amazing. Kudos to you and your staff. You have benefitted so many high school alumni in organizing their class reunions." 10/4/2017

"Thanks to classreport.org our class website played a huge part in the success of our Reunion. We greatly appreciate your wonderful support." 10/3/2017

"Thanks for all your hard work and ingenious spirit." 9/25/2017

"Thanks guys, you are Good!!" 9/23/2017

"I love your service and will continue to support you." 9/14/2017

"We have been using the website for more than 10 years now. It's still the best website out there for classmates to meet, collect their info and advertise their reunions. Thanks for inventing it all!" 9/11/2017

"Thank you for your assistance. It was very helpful. Looks good!" 9/5/2017

"I am so grateful I found your website. It is especially wonderful for our classmates. I will spread the word!!" 8/31/2017

"Our high school reunion was a great success and our site on ClassReport.Org was a HUGE help in that success! ClassReport.Org is by far the best platform on the Internet when it comes to high school reunions!" 8/30/2017

"Thanks for all of your help and the great web site you have. We have a great response for our upccoming reunion events in September." 8/7/2017

"We started this site back in 2004 for our high school and really appreciate all the help you have been to us." 8/6/2017

"I love Classreport! It's so easy to manage our reunion events!" 8/2/2017

"Thanks for keeping our memories alive and well for all us '76 grads. Being on a fixed income I can't go to some alumni sites that charge sizable fees for every little snippet of info volunteered by the grads themselves. Good job." 7/27/2017

"Thank you so much for doing this. I appreciate it" 7/21/2017

"We had our 50th reunion in June. It was a great success in large part due to the creation and use of the Classreport web site. Of our 379 classmates, we've located 322 and confirmed another 46 are deceased. We've had 7,900 hits in less than a year. Thanks for making available a great product that we will continue to use!" 7/14/2017

"My name is Debbie and I'm a teacher. I came across your page while searching for information about genealogy for an upcoming student project. The resources you have are very helpful! I just wanted to thank you and thought you should know how useful it is as it's made collecting information a lot easier." 7/11/2017

"Y'all Rock!" 7/11/2017

"Just want to send you a huge 'thank you' for your awesome website! Using this website has been such a blessing and an ease in creating name tags for our reunion and just having our classmates keep in touch. We had the best 50th reunion with the most attendees ever! This class of ours has had a reunion every 5 years since graduation. Not sure if we will have another one but the website will keep us connected. Again, thank you for this awesome website." 7/10/2017

"I want to thank you for running this site! It is a huge support in keeping track of everyone and getting the word out about reunions." 7/6/2017

"Thank you very much for having a great site, we rely on it to keep info flowing to our classmates and use the tools to make the Reunion Committee jobs easier!" 6/8/2017

"Thank you . . . you folks Rock!" 6/8/2017

"Ttanks for your support. I was able to get the correct document uploaded. Your site is amazing." 2/9/2017


More bravos at: www.classreport.org/bravos