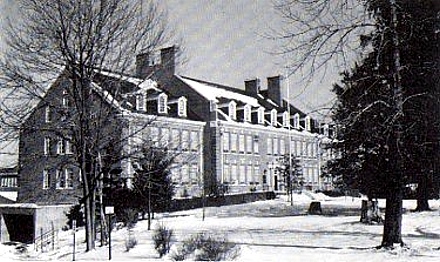 This photo can be changed by your Class Administrator.


This site is operated and funded by members of our class.
Class Administrator: Donald Martin
Page Hits: 101,125
Class News

3/19/2020
May 1, 2, 3, 2020 Last Blast Reunion Cancellation
ATTENTION!!!.............ATTENTION!!!..............ATTENTION!!!.............ATTENTION!!! DUE TO THE CURRENT CORONAVIRUS PANDEMIC AND OUR CONCERN FOR THE HEALTH OF ALL OF OUR CLASSMATES, . . . Continued

9/28/2019
SAVE THE DATE - MAY 1,2,3, 2020 - REUNION -THE LAST BLAST
BCC 1957 SAVE THE DATES - MAY 1,2,3, 2020 Meris Chang ATTENTION! THE NEXT REUNION IS OUR LAST BLAST ON MAY 1,2,3, 2020 This is the last national reunion being planned by this Reun . . . Continued

9/25/2017
Seeking authors
If you are a published author and would like to bring some of your books to the 60th Reunion being held October 20-22, 2017, please notify Meris Chang or Cathy BRITTON Gleason or post your q . . . Continued


Our Class Message Board
Your participation is requested!
We would like to hear from you. Post your messages here.

ADD NEW VIEW ALL

Indicates an included photo
Today's Featured Biography
What I Have Done Since 1957:
After graduating from U Of MD in 1961, I started teaching in Montgomery County. I taught in several elementary schools from Wheaton to Damascus over the next 32 years. I did take 5 years off when I gave birth to our only child, John, in 1974. Mostly I taught Kindergarten, but did teach third grade for five years. I loved my years teaching and made many friends with whom I still get together on a regular basis.
David, BCC'54, and I met at U of Md and married the fall of '61. We lived in Wheaton, MD and then for 23 years in Derwood, MD. In '77 we bought lake property at Deep Creek Lake in Western MD. At that time it was MD's "best kept secret", now it is growing like crazy. We retired to DCL in '93 and have loved living here in the mountains. We did sell our lake house and moved closer to town and the golf course 2 years ago. Our new location and house is everything we could ever want.

What Keeps Me Busy Now:
We live in the woods, are close to town and many good friends, next to the golf couse and half a mile from our local performing arts theatre, where we act in many plays, do tech work and I am on the board of directors. I love it!!
Besides my work with Our Town Theatre,I lead a water aerobics class, am on the Board for Garrett County Arts Council, active in the garden club, in a book group. I play bridge and help with read-a-loud programs at the library. I have worked at the hospital, taught for a while at the community college, and supervised student teachers for Frostburg.
We travel as much as we can and have visited places not only in the U.S. but Europe,Russia, China, Mexico and South America.
As others have said, life is good!
P.S. Some of you know me as Helene, others who knew me in elementary school, know me as Marcia but I think most of you know me as Tiddle.


Following is a list of classmates registered to attend the 60th reunion as of August 29, 2017. Many other classmates have indicated to the Reunion Committed that they plan to attend, but have not yet registered to do so. Please send in your registration and meal choices if attending the Saturday night banquet and dance. If you have misplaced your registration form, contact Cathy BRITTON Gleason or Meris Chang. On the list, maiden names are in capital letters followed by married name if applicable. The list is in alphabetical order by last name (maiden names for women). The list will be updated as more registrations are received. Can't wait to see as many classmates as possible. The principal of BCC, Dr. Donna Jones will be our guest at the banquet and will bring us up to date on changes at the school in the curriculum and the new buildings going up to open in 2018. 1.    Almy, David and Mary Kay Almy             Friday and Saturday 2.    Bass, Stuart                      Friday and Saturday 3.    Billingsley, Lance                 Friday and Saturday 4.    Boyer, William and Mary Boyer             Friday and Saturday 5.    Boyer, Robert                     Friday and Saturday 6.    BOYS Roddy, Phyllis                      Saturday 7.    BRITTON Gleason, Cathy             Friday and Saturday 8.    BROWN Mayo-Wells and J.F. Mayo-Wells     Friday and Saturday 9.    Canada, Vann                     Friday and Saturday 10.    CHANG, Meris                     Friday and Saturday 11.    Cochran, Dennis                 Friday and Saturday 12.    COLTON Schmitz, Katie                 Friday and Saturday 13.    COUNTS Bush, Ann                 Saturday 14.    Creech, Morty and Linda Creech             Friday and Saturday 15.    CURTIS, Cay and Carl Larson             Friday and Saturday 16.    DOW Iorio, Tish                     Saturday 17.    DUNLOP Ward, Kathy                     Saturday 18.    Edmonds, Jim and Julie Edmonds             Saturday 19.    Falck, John and Linda Flack                 Saturday 20.    Fennimore, Bob                     Friday 21.    FERRIS Dudley, Mary Alice                 Saturday 22.    FOSTER McCrossen, Macon             Friday and Saturday 23.    Franck, Walter                     Friday and Saturday 24.    GODING Lazerow, Jane                     Saturday 25.    Goodridge, Tom and Karla Goodridge             Saturday 26.    GRIFFIN, Sally                         Saturday 27.    GURKE Hall, June and Ken Hall             Friday and Saturday 28.    Gutheim, George                 Friday and Saturday 29.    Hampton, Bob and Betty Wilcox Hampton     Friday 30.    HANSEN Harrell, Estrid                     Saturday 31.    HAYES Mason, Mary                     Saturday 32.    HEBB Bradford, Judy and Alton Bradford Friday and Saturday 33.    HILL Hughes, Rocki                 Friday and Saturday 34.    Hyde, Dick                     Friday 35.    HYDE, Scholl Susan                     Saturday 36.    Johnson, Roy                         Saturday 37.    JOSEPH Reed, Elaine                     Saturday 38.    JUSTICE Smith, Joan                     Saturday 39.    Kneisly, John and Carolyn Kneisly         Friday and Saturday 40.    Kosatka, Art and Maureen O'Hara         Friday and Saturday 41.    KROUSE Hornig, Barbara                 Saturday 42.    KRICKBAUM Clapp, Barbi             Friday and Saturday 43.    Lang, John and Maggie Lang                 Saturday 44.    LEWIS Jannsen, Nancy                     Saturday 45.    LEWIS Schmitz, Suzi and George Schmitz     Friday and Saturday 46.    Lindsay, Jack and Cookie Lindsay             Saturday 47.    Lokerson, Judy (Mrs. Donald Lokerson)     Friday and Saturday 48.    Martin, Donald                     Friday and Saturday 49.    McDONALD Ridgeway, Joan & Dick Ridgeway Friday and Saturday 50.    McGarry, John and Kate McGarry             Saturday 51.    Meininger, Rich and Cynthia Meininger         Friday and Saturday 52.    Randall, Michael and Michele Randall             Saturday 53.    Sachlis, Dick                     Friday and Saturday 54.    SMITH Taylor, Susan                 Friday 55.    Spencer, George and Elaine Spencer         Friday and Saturday 56.    SPRANKLE Willingham, Linda             Friday and Saturday 57.    Spriggs, Kent and Kathleen Laufenberg     Friday and Saturday 58.    Symons, Rit and Susan Symons             Friday and Saturday 59.    Vert, Dick                     Friday 60.    Willingham, Frank                 Friday and Saturday 61.    Wirak, Don                          Saturday 62.    YAMATE Asaka, Chiyo and Ron Asaka             Saturday
Family News Summary
Enter your Family News Item choosing from our pre-defined categories:
Anniversary, Award, Birth, Death, Diagnosis, Engagement, Graduation, Lottery, Retirement, Vacation, Wedding, Other.
Death
From: Bill and Rona Kushner Balser Posted by: Meris Chang

9/24/2015

Death
Carolyn MacCartee Calloway died on January 17, 201
Posted by: Meris Chang

1/19/2015

Death
Norma Eberhart Lake died on December 11, 2014 afte
Posted by: Meris Chang

12/11/2014

Death
James Sheldon passed away in October, 2003 suddenl
Posted by: James Sheldon

11/3/2014

Death
Harold Tipton died December 23, 2013. Notificatio
Posted by: Meris Chang

12/27/2013

Death
This obituary for Frances Hailman was provided by
Posted by: Meris Chang

11/4/2013

David Workman died December 2010 per message recei
Posted by: Meris Chang

7/27/2013
Calendar
There are no Calendar items on file
at this time.

Today's Featured Class Member Website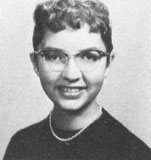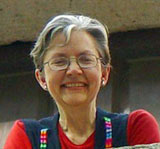 Classreport.org provides free Class Websites for every graduating class of every high school with free access for all.
We are one of the premier social networking sites dating back to 2003. We are a small, family-owned business and yet freely host over a million class websites. Our Story
Classreport holds a special place in the hearts of our users: Bravos.
Class Support Status

Our Class Site is Fully Funded!
Additional contributions are welcome and will be used to provide support for the larger Classreport community.
CLICK HERE TO LEARN MORE
Class Directory

Where in the world are you? Stats
Recent Profile Updates
| | |
| --- | --- |
| | Oct 1 |
| | Sep 29 |
| | Sep 14 |
| | Sep 1 |
| | Aug 21 |
| | Aug 21 |
| | Jul 6 |
| | Jun 26 |
Class Poll
There is no Active Poll
at this time.
Visit Other Classes
The Office
(Admin use only)
If you have any questions or comments regarding this website, please contact:

Class Administrator
Donald Martin

Would you like a sneak peek at a
non-functioning view of The Office?

This class reunion website is a complementary addition to your existing alumni resources.
It is a product of Classreport, Inc. and may not be affiliated with Bethesda-Chevy Chase High School or its alumni association.

Does your High School Class have a full-featured Alumni Website? Start One Now!
(Or start one for your Mother, Father, Sister, Brother, Spouse, Son, Daughter, Friend . . .)



"Just discovered your product today while trying to locate classmates ahead of our 50th reunion in 2020. The fact that you did this in a noncommercial manner in a world where everything has a price tag deserves recognition and respect, in my view. Thank you and good luck in all your endeavors." 5/5/2018


"THANKYOU so much for handling this for us! We are so appreciative! It looks GREAT!" 5/2/2018


"Thank YOU for helping us get the word out! I've posted a link to the website on our FB group page and vigorously encouraged other classmates to contribute" 4/27/2018


"Your site is amazing. Kudos to you and your staff. You have benefitted so many high school alumni in organizing their class reunions." 10/4/2017


"Thanks to classreport.org our class website played a huge part in the success of our Reunion. We greatly appreciate your wonderful support." 10/3/2017


"Thanks for all your hard work and ingenious spirit." 9/25/2017


"Thanks guys, you are Good!!" 9/23/2017


"I love your service and will continue to support you." 9/14/2017


"We have been using the website for more than 10 years now. It's still the best website out there for classmates to meet, collect their info and advertise their reunions. Thanks for inventing it all!" 9/11/2017


"Thank you for your assistance. It was very helpful. Looks good!" 9/5/2017



More bravos at: www.classreport.org/bravos




17th Anniversary!
There are no fees required for participation on this site.
Please support this site with your voluntary contributions.
We cannot provide this service without your support. Thank You!
Please read Our Story
ClassTraQ 11.003 Software Copyright � 2003 - 2017 Classreport, Inc. All Rights Reserved e1 amsc: 1