Please Support Our Class Website in 2015. Can you chip in today?
All contributions will be DOUBLED through November 30!


On July 12th, Del Valle Park once again was the ground where Lancers and Lancerettes gathered. The class of 1978 officially put its tent up for the 2nd (or is it 3rd time)? Dave and Guyla's signage worked and Lisa's low-key encouragement (some call it guilt) psychically called all 800+ of the students we graduated with to join us once again. Veronica (Roni) Martin Daube came in from Indianapolis, Nanci Doran Cooley flew in unexpectedly, Carla (Dr Payne) drove in from San Diego, Teri Friend, Donna Salvitti, Sherrie Higgs, Chilstrom and his lovely wife from Hemet, Clink and her hubby, Leslie R, Gary W (and his gorgeous Elissa), Glena and her hubby, Nancy Lum Korb, Karen George, Roy B, Garth P, Cheryl Howze, Ken Deason, Tim Cain, and even Klune showed up for the second year in a row after saying he was going to bypass reunions until our 50th! Forgive me those whose names I didn't mention, spelled wrong, or didn't include both married and maiden names. Or, those who signed the list and weren't in the book. My heart is in it if not the rest of me. Maybe we should just include a picture of the signup sheet instead of me listing the names here which is so inexcusably boring. A great time was had by all. Now if we could only figure out how to alter the time currents so the minutes between 11 and 4 can expand in some other hemisphere and we wouldn't have to go back to work but could just have the best of high school all over again without having to buy another yearbook or take any tests. Hope you will make it next year. Lisa http://www.huffingtonpost.com/lisa-guest/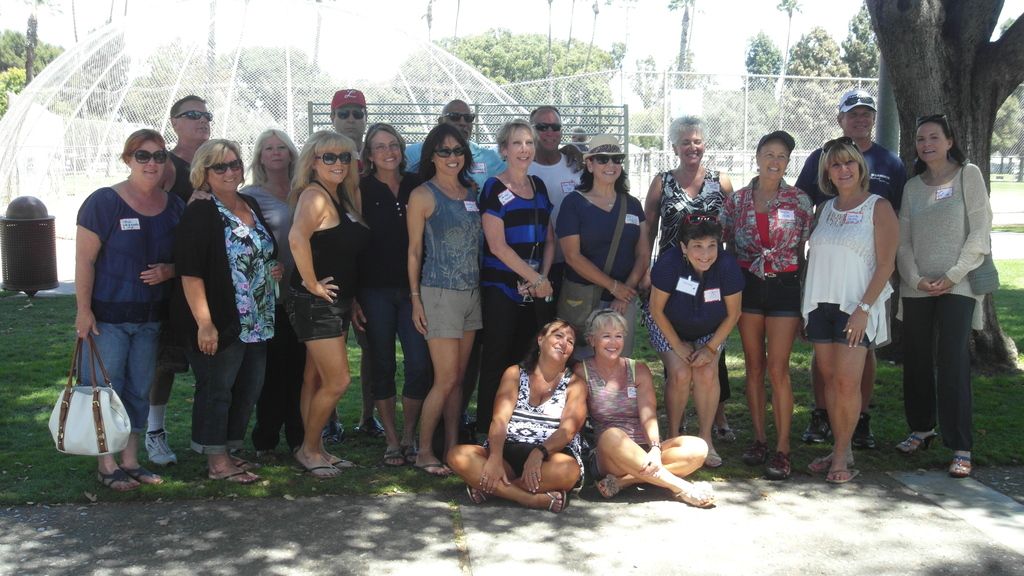 Pictured Above "The 1978 FAMOUS Lakewood High School Lancers" on July 12, 2015 at the Alumni Multi-Class Picnic.



This site is operated and funded by members of our class.
Class Administrator: Guyla Wilkerson Romero
Page Hits: 13,407
---
Event Announcement!
---
REUNION
It means so many things to so many different people. Some very respectable people don't believe in them. Twelve sentences to say about getting together with people we knew a long time ago, all at the same moment, not knowing for sure who we are going to see and what we are going to talk about. And then there is a comfort that reappears, perhaps differently than it has in decades.

I was going to have different people write the twelves sentences. Then this afternoon I knew exactly what I wanted to say, but now that I'm sitting here I forgot. Does that happen to you? You know that quote about people being there for a reason, a season or a lifetime?

In the scheme of things high school is a season. But there was something so incredible about Lakewood Class of '78. I know certain characters from other years enhanced our experience, but people our age, those whom we studied with and matured along side of... are so cool to reunite and hit the refresh button. Maybe lots of other classes feel that way, or not.

Aging. Friendship. That feeling of familiarity? Who else has twelve sentences?

*¨)
¸.•´¸.•*´¨) ¸.•*´¨)
(¸.•´ (¸*´¨Lisa (¸.•´ (¸.•´
http://www.huffingtonpost.com/lisa-guest/
http://www.caringbridge.org/visit/lisaguest






Lakewood's Class of 1978 was the best. We had everything lined up for the ages to envy. Good friendships, love affairs that have lasted and reproduced the next class, truly talented doctors, artists and business people. We might not have won every championship, but we were champions. Every year as we get farther from those days, these reunions remind us just how lucky we were to be in the Class of '78. Lisa....


---
Class News

4/29/2014
Hey 1978 Lancers we just hit the 12,000 hit category
Besides being a designated "Best Site" Class, we have also gone into 12,000 hit category. Go 78' Lancers.. . . . Continued

7/30/2013
Special Thanks to all 78
The 35th reunion on July 27 was a stellar event. It would have been just a reunion. But these following classmates made it a so special evening. So a big shout out to Lisa Guest, Susan Ve . . . Continued

6/18/2013
A Big Thanks for the Generous Contribution to our site.
Thank you Lancers Jillian Thomsen Chandler, Ken Larsen & Karen Anderson Cooper. This is why our site is the Best Site Category. . . . Continued


This site is now complete. All names and school pictures have been added. Please register your name and quick bio. It's easy, this is a great communication tool, that can be used along with facebook. You can leave messages for fellow classmates. Any class related information can be directed to me and I can post it. If you would like to send me your today picture, sent it to me and I will post it on your profile page. Let us know what and where you are. Ad your birthday and so on. Addresses and E-mails will be kept confidential. Tell our fellow classmates about this site and encourage them to update their profile. If you have any questions, contact me at daveguyla@att.net I look forward to hearing from you. Guyla Wilkerson-Romero
LAKEWOOD HIGH SCHOOLS ALMA MATER Hail Lakewood High School hear now our song Fair alma mater faithful and strong We'll always praise thee who ne'er can fail So hail to our high school Lakewood High all hail ______________________________________________________________________ Our School was Established on September 1957
Our Class Message Board
Your participation is requested!
We would like to hear from you. Post your messages here.

ADD NEW VIEW ALL

Indicates an included photo
Today's Featured Biography
Steve attended the 35th Class Reunion in July 27, 2013.


Family News Summary
Enter your Family News Item choosing from our pre-defined categories:
Anniversary, Award, Birth, Death, Diagnosis, Engagement, Graduation, Lottery, Retirement, Vacation, Wedding, Other.
Death
Today it was sadly reported that fellow 78' Lancer
Posted by: Guyla Wilkerson Romero

7/13/2014

Death
Sad News, Patti Shook recently passed away. I rec
Posted by: Guyla Wilkerson Romero

1/8/2013

Death
Sad News I recently received news from the Lakewoo
Posted by: Guyla Wilkerson Romero

11/17/2012
Calendar
There are no Calendar items on file
at this time.

Today's Featured Class Member Website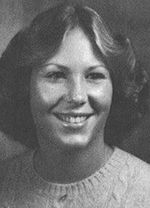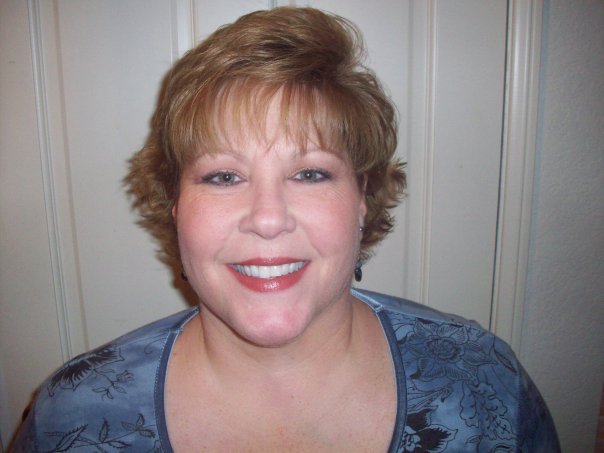 Classreport.org provides free Class Websites for every graduating class of every high school with free access for all.
We are one of the premier social networking sites dating back to 2003. We are a small, family-owned business and yet freely host over a million class websites.
Classreport holds a special place in the hearts of our users: Bravos.
We are funded solely through your voluntary contributions.
No Ads, No Spam, No Pop-ups, No Fees.
Class Support Status

OUR CLASS SITE IS FUNDED THROUGH
October 2015
---
This site is funded by our
Voluntary Contributions

Click Here to Chip In


Class Directory
| | | |
| --- | --- | --- |
| | | |
| | 249 | |
| | 506 | |
| | 24 | |
| Total On File: | 779 | |
| | | |
| | 3 | |

Where in the world are you? Stats
Recent Profile Updates
| | |
| --- | --- |
| | Jul 21 |
| | Jul 8 |
| | Apr 26 |
| | Apr 13 |
| | Mar 28 |
| | Mar 16 |
| | Feb 20 |
| | Feb 19 |
U.S. Armed Forces
Active and Veterans

Please update your profile to be
included in this section.

0 from Our Class

0 from Our School

Class Poll
There is no Active Poll
at this time.
Recent Reviews
There are no reviews on file
at this time.
This area is for comments on
books, movies, music,
restaurants, etc.
Visit Other Classes
The Office
(Admin use only)
If you have any questions or comments regarding this website, please contact:

Class Administrator
Guyla Wilkerson Romero

Would you like a sneak peek at a
non-functioning view of The Office?

This class reunion website is a complementary addition to your existing alumni resources.
It is a product of Classreport, Inc. and may not be affiliated with Lakewood High School or its alumni association.

Does your High School Class have a full-featured Alumni Website? Start One Now!
(Or start one for your Mother, Father, Sister, Brother, Spouse, Son, Daughter, Friend . . .)



"Thanks again for all you do for classreport.org. It is a great service for us and other classes." 10/15/2015


"You all are doing a great job!" 10/10/2015


"On behalf of our class thank you for the wonderful free service you provide to our classmates via our web site you support.This is a very good service!" 10/9/2015


"We appreciate all your effort establishing and upgrading the Classreport networking, social website. Thank you." 10/5/2015


"You guys are great!" 9/15/2015


"Nice site." 9/7/2015


"Thanks for putting together great websites for alums to enjoy. Great job." 9/5/2015


"This is a great web site." 8/31/2015


"Your instructions worked perfectly. Thank you so much." 8/28/2015


"Thanks so much for your site as we use it quite often!" 8/21/2015



More bravos at: www.classreport.org/bravos




12th Anniversary!

Search All Schools Best Classes Reunions Features Setup Your Class FAQ Funding Our Story Support Privacy Policy We DO NOT sell advertising to support this site. We DO NOT sell names and addresses to third parties.
There are NO POP-UP ads. There are no registration fees required for participation.
Please support this site with your voluntary contributions.
We cannot provide this service without your support. Thank You! Read Our Story

ClassTraQ 9.7003c Software Copyright © 2003 - 2015 Classreport, Inc. All Rights Reserved e0