Please Support Our Class Website in 2018. Can you chip in today?
All contributions will be DOUBLED through January 31!



Please Scroll down to the Reunion Section to Pay via Pay Pal..


This site is operated and funded by members of our class.
Class Administrator: Guyla Wilkerson Romero
Page Hits: 21,288


40 Year Reunion Announcement!
---
1978 Lakewood Lancer 40th Reunion
Saturday, August 11, 2018 - 6:00 pm
Long Beach Yacht Club
$100.00 per person before April 5th & $125.00 per person before Aug 1st
Dear 78' Lancers, we have added the Pay Pay Payment Button for your Convenience!!! No Checks Please... There are two options: Single & Multiple purchase's and the very important Donation button.

By the way, at this time we have accumulated over $3,100.00 in ticket sales for our Reunion..
So if you haven't sent your payments in, now is the perfect time to plan your night for the
Amazing Lancer 40th year event..





78' Lancers, Save The Date August 11. 2018 We had a wonderful reunion meeting for volunteers last night in Lakewood. Thank you to all who attended. Everyone's resourcefulness and willingness to work together and make this our best reunion yet was apparent. The price is $100 per person. If ready to buy your tickets now: Scroll down to the below PAYPAL button. Please share this info with friends (from our class) you want to party with on 8/11/18 so they too can get the lowest price possible for a great night at the LONG BEACH YACHT CLUB celebrating our cool class, THE CLASS OF 1978. Thanks also to the Millikan Class of 1961 and Wilson Class of 1963, which has done such incredible jobs with their reunions, who share wisdom and insight into our process. Our Site Link: http://classreport.org/usa/ca/lakewood/lhs/1978/ Lisa and the Reunion Team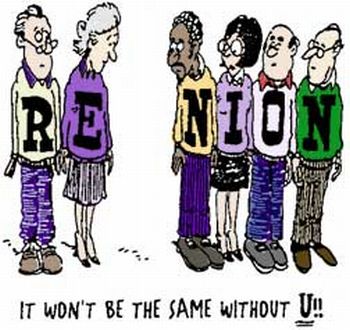 Dear Classmates,

In past years, reunions may have been about "show and tell,"
But this time around it's all about "show up and share."

Whether you are rich or poor, athlete or artist; businessman or scientist, an introvert or extrovert… IT DOESN'T MATTER!

Whether you're running a Fortune 500 company or just punching the clock, retired or collecting unemployment; Whether you're living in luxury, or getting by okay or just flat out broke… IT DOESN'T MATTER!

Whether you're still hot stuff, weathering well, or aging beyond recognition; Whether your shape is slight or ample, firm or fluffy; Whether your hair is in abundance or a bit in absence… IT DOESN'T MATTER!

Whether you're happily married (for the first, second, or third time) or divorced; Whether you're living single or with a significant other; Whether you come alone, or with a date… YOU KNOW, IT JUST DOESN'T MATTER!

Is our message clear yet?

There really is no excuse good enough to keep you from attending your 40th Class Reunion. We shared some formative years together in Long Beach and have done a lot since then over the past 50 years. Let's get together to celebrate and share a few moments together again…

Mark your calendars NOW for Saturday, August 11, 2018.
This will be a fabulous time to reunite with your classmates and to relive those memorable three years we spent together at our beloved Lakewood High School.
Lisa,

Class of '78 Reunion Committee












No excuses, just be part of this event..
David Stansbury
Lakewood High' The Class of '78'
Ruby Reunion
written by Dave Stansbury
As days turn into weeks, months then years, the seasons of life pass us all gently by
Come join us in celebration
Remember our very own class of '78' Lakewood High
No matter what you look like or whatever you feel about your life
Please make the effort
Forget about trouble and strife
Come be with friends and acquaintances from the past
Who would have thought the last forty years would have gone so fast
For everyone who can make it, this will be special to all!
Each reunion, we sadly see more names and pictures on the remembrance wall
The venue is LONG BEACH YACHT CLUB - make a note in your 2018 calendars so you will trust!!!
Red circle and highlight the special 11th of AUGUST
NO excuses now, to be there is a must, with lots of memories, laughter and some tears of joy...
The RUBY REUNION is happening for us!
Lakewood's infamous Class of '78
AHOY
WRITTEN by Dave Stansbury, the hysterical and very grounded beloved husband of Carole Fleet "CLINK" I asked Carole to write something that would reach into all 1978 hearts and motivate them to return to us this next year for our 40th. Dave sent this to me the very next day. Wonderful!!! Thank you so much Dave! I don't think this is going to lay out on the page as you wrote it... perhaps I'll have to take a picture and post as a jpg... but it is the intent of the heart felt message that matters, not necessarily how it lays on the page.
Event Contact: Lisa Guest 562-438-4617
Look Who's Coming!
---
Class News

1/18/2018
The Legendary Lakewood High 1978 Lancers just hit 21,000 hits
Salutations 78' Lancers, We are already a Best Class Site on the Classreport program. Now we have hit an amazing 21.000 hits and climbing. More hits then all the Classreport sites together . . . Continued

11/24/2017
Congrats 78' Lancers, 20,000 Hits
Besides being a designated Best Class Site, We have hit the 20,000 hit category. Just in time to promote our 40th class Reunion.. Go 78' Lancers. . . . Continued

6/20/2017
Besides being a designated Best Class Site.
We also have an amazing 18,000 hits for our 1978 Lancer site.. Thank You all for your support. See you a the Lakewood Alumni Picnic on Sunday July 9th.. . . . Continued


Before listening to the attached videos, go the tune box on the right and click the double II icon to disengage the box music..
Our Class Message Board
Your participation is requested!
We would like to hear from you. Post your messages here.

ADD NEW VIEW ALL

Indicates an included photo
Today's Featured Biography
As per 2008 Bio:
Interest: Church, walking my dog, instigation with the instigator, have fun with my family.

I have been married for twenty years to my wonderfuly husband Dave. I have one nineteen year old daugher, Carley. They are all my gift from God. I am still, to this day, best friends with Kathy Hargrove-Sethman (the instigator).


Before listening to the attached videos, go the tune box on the right and click the double II icon to disengage the box music..
Family News Summary
Enter your Family News Item choosing from our pre-defined categories:
Anniversary, Award, Birth, Death, Diagnosis, Engagement, Graduation, Lottery, Retirement, Vacation, Wedding, Other.
Death
Recently we have been researching out to our class
Posted by: Guyla Wilkerson Romero

1/18/2018

Death
Sad news we just received unfortunate news of the
Posted by: Guyla Wilkerson Romero

12/30/2015

Death
Today it was sadly reported that fellow 78' Lancer
Posted by: Guyla Wilkerson Romero

7/13/2014

Death
Sad News, Patti Shook recently passed away. I rec
Posted by: Guyla Wilkerson Romero

1/8/2013

Death
Sad News I recently received news from the Lakewoo
Posted by: Guyla Wilkerson Romero

11/17/2012
Calendar
There are no Calendar items on file
at this time.

Before listening to the attached videos, go the tune box on the right and click the double II icon to disengage the box music..
Classreport.org provides free Class Websites for every graduating class of every high school with free access for all.
We are one of the premier social networking sites dating back to 2003. We are a small, family-owned business and yet freely host over a million class websites. Our Story
Classreport holds a special place in the hearts of our users: Bravos.
We are funded through voluntary contributions. Can you help keep this site online for another year? Thank you for your support!
Please click here to contribute.
Class Support Status

OUR CLASS SITE IS FUNDED THROUGH
April 2018
---
This site is funded by our
Voluntary Contributions


Class Directory

Where in the world are you? Stats
Recent Profile Updates
| | |
| --- | --- |
| | Jan 20 |
| | Jan 20 |
| | Jan 20 |
| | Jan 20 |
| | Jan 20 |
| | Jan 20 |
| | Jan 20 |
| | Jan 20 |
Class Poll
There is no Active Poll
at this time.
Recent Reviews
There are no reviews on file
at this time.
This area is for comments on
books, movies, music,
restaurants, etc.
Visit Other Classes
The Office
(Admin use only)
If you have any questions or comments regarding this website, please contact:

Class Administrator
Guyla Wilkerson Romero

Would you like a sneak peek at a
non-functioning view of The Office?

This class reunion website is a complementary addition to your existing alumni resources.
It is a product of Classreport, Inc. and may not be affiliated with Lakewood High School or its alumni association.

Does your High School Class have a full-featured Alumni Website? Start One Now!
(Or start one for your Mother, Father, Sister, Brother, Spouse, Son, Daughter, Friend . . .)



"Your site is amazing. Kudos to you and your staff. You have benefitted so many high school alumni in organizing their class reunions." 10/4/2017


"Thanks to classreport.org our class website played a huge part in the success of our Reunion. We greatly appreciate your wonderful support." 10/3/2017


"Thanks for all your hard work and ingenious spirit." 9/25/2017


"Thanks guys, you are Good!!" 9/23/2017


"I love your service and will continue to support you." 9/14/2017


"We have been using the website for more than 10 years now. It's still the best website out there for classmates to meet, collect their info and advertise their reunions. Thanks for inventing it all!" 9/11/2017


"Thank you for your assistance. It was very helpful. Looks good!" 9/5/2017


"I am so grateful I found your website. It is especially wonderful for our classmates. I will spread the word!!" 8/31/2017


"Our high school reunion was a great success and our site on ClassReport.Org was a HUGE help in that success! ClassReport.Org is by far the best platform on the Internet when it comes to high school reunions!" 8/30/2017


"Thanks for all of your help and the great web site you have. We have a great response for our upccoming reunion events in September." 8/7/2017



More bravos at: www.classreport.org/bravos




15th Anniversary!
There are no fees required for participation on this site.
Please support this site with your voluntary contributions.
We cannot provide this service without your support. Thank You!
Please read Our Story
ClassTraQ 11.003 Software Copyright © 2003 - 2017 Classreport, Inc. All Rights Reserved e1 amsc: 1