Dear Classreport Users:
We are one of the premier social networking websites dating back to 2003. We are a small, family-owned and operated business with less than 15 staff, yet we freely host over a million class websites. Classreport holds a special place in the hearts of our users (See
Bravos
). We are funded solely through voluntary contributions. Despite our small size, we have the same costs as any other site: servers, security, software, and staff. So we are asking for your support. If everyone reading this gives $15, our fundraiser will be over in one day. If Classreport is useful to you, take one minute to keep it online and ad-free for another year. Thank you for your support.
Click here to help out now
.

Little Cyclones
12th Anniversary!
Please Support Our Class Website in 2016. Can you chip in today?
All contributions will be DOUBLED through May 31!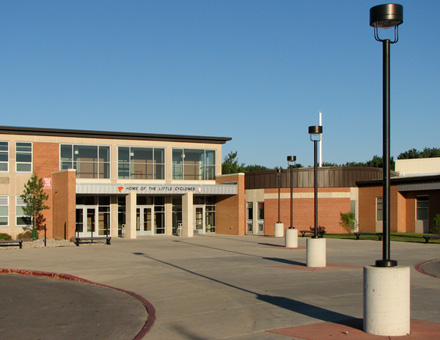 This site is operated and funded by members of our class.
Class Administrator: Rex Heer
Page Hits: 14,238


---
Our Class Message Board
Your participation is requested!
We would like to hear from you. Post your messages here.

ADD NEW VIEW ALL

Indicates an included photo
| | |
| --- | --- |
| Please post your pictures! | Bonnie Kalton Norman |
| Please post your pictures from our 45 ye | Mon 8/4/2014 12:11 PM |
| Posted 4 Sets of Photos, | Joshua Sharlin |
| To get to the photos... http://ameshighc | Fri 9/4/2009 6:42 AM |
| I posted some pictures from the reunion | Bill Davis |
| It was so great to see everyone, but not | Thu 7/30/2009 9:51 PM |
| Message | Steven Boyd |
| Very disappointed that I can't make reun | Thu 7/30/2009 9:07 PM |
| "Reunion For The Ages"(w | Bullwinkle |
| If it hadn't been for Karen's perpetual | Mon 7/27/2009 8:49 PM |
| Message | Joellyn Borke Johnston |
| Here is a group share for photographs on | Mon 7/27/2009 8:28 PM |
| Oh what a night(s)! | Pat |
| All--What a wonderful time I had at the | Mon 7/27/2009 7:15 PM |
| Please share your photos! | Rex Heer |
| Wow - the first reunion event, Friday ev | Sat 7/25/2009 10:31 AM |
| Message | Edwin Pier |
| Okay, Joanne and Steve. If you guys are | Thu 7/23/2009 10:08 PM |
| Message | Joanne Graham |
| Last minute decision - Steve and I will | Wed 7/22/2009 3:00 PM |
| Message | Don Page |
| "The best laid plans"---I will not be ab | Tue 7/21/2009 5:48 AM |
| Message | Ronald Jordan |
| After a couple cocktails at our saloon a | Mon 7/20/2009 8:53 PM |
| Wish I could attend, however... | John Waggoner aka mediaman |
| I'm sorry I won't be able to attend our | Thu 7/16/2009 12:29 AM |
| I'll be there on Saturday for dinner | Kathy Richards Killion |
| I will attend. | Mon 7/13/2009 11:56 AM |
| I will be there! | Stephen Highland |
| I will be there! Plans have been made .. | Wed 7/8/2009 1:36 PM |
Today's Featured Biography
Hi old friend! In my twenties I goofed off as a low achiever at ISU. I then had a long series of fascinating blue collar jobs. My favorite was being the head cheese grinder at a frozen pizza factory. Oh twas a glorious day when I was promoted to head of the department and allowed to use the machine with the great whirling blade. Grinding up big vats of cheese and taking them over to this assembly line where there were a number of swarthy men with, shall we say using ER parlance, had unfavorable teeth to tattoo ratios. And I ain't talking down to them either. I was right in there with them with my sauce stained apron and my cool hairnet. Those were my best days... Bailed a lot of hay, walked a lot of beans, was a night janitor at ISU (actually a very pleasant quiet job), a Tae Kwon Do teacher finally given my own branch academy at the Y in South Des Moines, a brakeman on the railroad, switchyard foreman, carpenter and furniture maker, minister (highly eclectic) mural painter, oh and don't forget cashier at Target, and stuff like that.

At age 29 while playing piano for a rock band, my house burned completely to the ground from a faulty chimney with everything in, leaving nothing but a smoldering pit. I HATE when that happens. I then had this goofy epiphany or "calling" which told me to go back to college, switch from philosophy and psychology to premed, graduate, and go on to medical school, to be a doctor serving the poor. Oh sure. Now believe me, at the time that sounded even more grandiose, narcissistic and just plain generally insane than it does now. However, surely by the Grace of God, seriously, I just barely barely pulled it off and was a trauma and ER doc mostly working out of my home town of Boulder, in Colorado, for about 20 years. Along the way I wrote a bunch of books which were pretty bad actually, but I finally kind of got the hang of it and published four hard covers with Tarcher/Penguin in New York mostly on philosophy and metaphysics, and cross cultural spirituality. They really didn't do all that well in terms of sales. Anything under about 250,000 is a failure in NY. But now I only write fiction which seems finally to be my true calling, paint quite a bit, play with my big Golden, Dash, and spend a lot of time with my sweetheart. I would MUCH rather read about YOU and hope you write a lot about yourself. It's so fascinating to find out what happened to people! Much love to everyone, Todd.




Family News Summary
Enter your Family News Item choosing from our pre-defined categories:
Anniversary, Award, Birth, Death, Diagnosis, Engagement, Graduation, Lottery, Retirement, Vacation, Wedding, Other.
There is no Family News on file
at this time.
Calendar
There are no Calendar items on file
at this time.

Today's Featured Class Member Website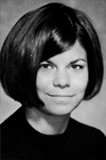 Classreport.org provides free Class Websites for every graduating class of every high school with free access for all.
We are one of the premier social networking sites dating back to 2003. We are a small, family-owned business and yet freely host over a million class websites.
Classreport holds a special place in the hearts of our users: Bravos.
We are funded solely through your voluntary contributions.
No Ads, No Spam, No Pop-ups, No Fees.
Class Support Status

OUR CLASS SITE IS FUNDED THROUGH
April 2016
---
This site is funded by our
Voluntary Contributions

Click Here to Chip In


Class Directory
| | | |
| --- | --- | --- |
| | | |
| | 337 | |
| | 2 | |
| | 38 | |
| Total On File: | 377 | |
| | | |
| | 3 | |

Where in the world are you? Stats
Recent Profile Updates
| | |
| --- | --- |
| | Apr 19 |
| | Mar 23 |
| | Mar 2 |
| | Jan 6 |
| | Jun 21 |
| | Dec 1 |
| | Nov 5 |
| | Jul 31 |
U.S. Armed Forces
Active and Veterans

Please update your profile to be
included in this section.

0 from Our Class

3 from Our School

Class Poll
There is no Active Poll
at this time.
Featured Links
There are no Featured Links
at this time.
Recent Reviews
There are no reviews on file
at this time.
This area is for comments on
books, movies, music,
restaurants, etc.
Visit Other Classes
The Office
(Admin use only)
If you have any questions or comments regarding this website, please contact:

Class Administrator
Rex Heer

Would you like a sneak peek at a
non-functioning view of The Office?

This class reunion website is a complementary addition to your existing alumni resources.
It is a product of Classreport, Inc. and may not be affiliated with Ames High School or its alumni association.

Does your High School Class have a full-featured Alumni Website? Start One Now!
(Or start one for your Mother, Father, Sister, Brother, Spouse, Son, Daughter, Friend . . .)



"I love your site. Keep up the great work!" 1/27/2016


"I've really enjoyed reading updates on the website and hearing so many of my class members are doing so well." 1/20/2016


"This is awesome!" 1/12/2016


"This is such a great resource. Thank you!" 1/10/2016


"Thank you for your great customer service. I wish this technology was available back when we were planning our first reunions. We are looking forward to getting my wife's class page updated as well." 12/20/2015


"Thank you for doing this. I so enjoy keeping up with all my friends." 12/7/2015


"I think this is a very good site. Thanks for putting it together!" 11/30/2015


"Thanks again for all you do for classreport.org. It is a great service for us and other classes." 10/15/2015


"You all are doing a great job!" 10/10/2015


"On behalf of our class thank you for the wonderful free service you provide to our classmates via our web site you support.This is a very good service!" 10/9/2015



More bravos at: www.classreport.org/bravos




12th Anniversary!

Search All Schools Best Classes Reunions Features Setup Your Class FAQ Funding Our Story Support Privacy Policy We DO NOT sell advertising to support this site. We DO NOT sell names and addresses to third parties.
There are NO POP-UP ads. There are no registration fees required for participation.
Please support this site with your voluntary contributions.
We cannot provide this service without your support. Thank You! Read Our Story

ClassTraQ 9.7003c Software Copyright © 2003 - 2015 Classreport, Inc. All Rights Reserved e0