Please Support Our Class Website in 2014. Can you chip in today?
Classreport will match all 6 month contributions through August 31!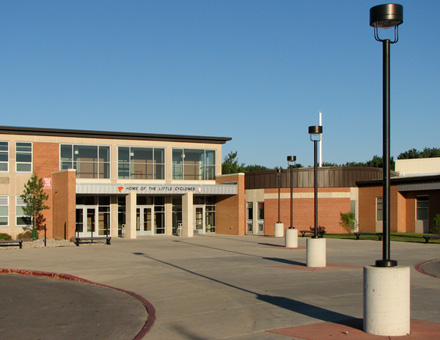 This site is operated and funded by members of our class.
Class Administrator: Rex Heer
Page Hits: 11,478


Event Announcement!
---
Get together
Friday, August 1, 2014
Olde Main Brew Pub
More Information: Click To Open
---
Tour of Ames High School & Golf Outing
Saturday, August 2, 2014
---
Dinner as an informal buffet
Saturday, August 2, 2014 - 5:30 pm
Ames Golf & Country Club
Event Cost: Reasonable (more on that later)
---
Reunion Reservation Form
Send to:
Karen Kellogg
305 E. O'Neil Dr.
Ames, IA 50010
Email: littlecyclones1969@gmail.com
Website: http://classreport.org/usa/ia/ames/ahs/1969/
Important: Please be sure to list your email address, phone number, and updated home address.

To Donate $$$ to the Class of 1969 Reunion, please submit check to:
Class of 1969 at Karen's address.

Thank You!

Sincerely,
Karen Kellogg, Chair
Event Contact: Karen Kellogg
---
---
Our Class Message Board
Your participation is requested!
We would like to hear from you. Post your messages here.

ADD NEW VIEW ALL

Indicates an included photo
| | |
| --- | --- |
| Posted 4 Sets of Photos, | Joshua Sharlin |
| To get to the photos... http://ameshighc | Fri 9/4/2009 6:42 AM |
| I posted some pictures from the reunion | Bill Davis |
| It was so great to see everyone, but not | Thu 7/30/2009 9:51 PM |
| Message | Steven Boyd |
| Very disappointed that I can't make reun | Thu 7/30/2009 9:07 PM |
| "Reunion For The Ages"(w | Bullwinkle |
| If it hadn't been for Karen's perpetual | Mon 7/27/2009 8:49 PM |
| Message | Joellyn Borke Johnston |
| Here is a group share for photographs on | Mon 7/27/2009 8:28 PM |
| Oh what a night(s)! | Pat |
| All--What a wonderful time I had at the | Mon 7/27/2009 7:15 PM |
| Please share your photos! | Rex Heer |
| Wow - the first reunion event, Friday ev | Sat 7/25/2009 10:31 AM |
| Message | Edwin Pier |
| Okay, Joanne and Steve. If you guys are | Thu 7/23/2009 10:08 PM |
| Message | Joanne Graham |
| Last minute decision - Steve and I will | Wed 7/22/2009 3:00 PM |
| Message | Don Page |
| "The best laid plans"---I will not be ab | Tue 7/21/2009 5:48 AM |
| Message | Ronald Jordan |
| After a couple cocktails at our saloon a | Mon 7/20/2009 8:53 PM |
| Wish I could attend, however... | John Waggoner aka mediaman |
| I'm sorry I won't be able to attend our | Thu 7/16/2009 12:29 AM |
| I'll be there on Saturday for dinner | Kathy Richards Killion |
| I will attend. | Mon 7/13/2009 11:56 AM |
| I will be there! | Stephen Highland |
| I will be there! Plans have been made .. | Wed 7/8/2009 1:36 PM |
| Karen tagged me! | Susan Jellinger |
| Karen Kellogg tagged me about being in c | Sun 7/5/2009 5:43 PM |
Today's Featured Biography
Dear classmates -
Somehow the time got away from me and so here it is, Tuesday before the reunion, and I'm trying to create a bio before starting the long drive from Dallas to Iowa tomorrow.

It's been a great life so far, and I'm just entering a whole new phase of life. On July 10, I retired from my career in information technology. My last 22 years were at Fidelity Investments, a wonderful company to work for, and I enjoyed (almost) every project I worked on. It was a rich and rewarding career.

My two sons are now almost 30 (how did THAT happen?). Toby (29) is a manager at a personal financial advisory firm in Chicago, is married to Kassy, and they are expecting my first grandbaby, a son. At this point they are still threatening to name him Jack Bauer. Tim (27) leads a sales organization for a transportation brokerage company. He's located in Redondo Beach, CA, and has a beautiful apartment overlooking the Pacific Ocean. Tim is not married, putting him squarely in the grandchild doghouse with his mother. Raising Toby and Tim was my finest achievement by far.

I'm still married to Jim Horn, a Southwest Airlines pilot. Jim falls into a very odd niche in the world. He had to retire in November 2007 because of an FAA Age 60 rule preventing airline pilots from flying past age 60. In December 2007 the FAA changed it to the Age 65 rule. He just missed it! But he loves to fly, so he went back - but because of the way the law was written, he had to start over as a new hire! Southwest brought in a whole new hire class of guys like him. He was the second youngest in the class. So he's flying terrible schedules and making hardly any money - but he's flying jets, so he's happy. My retirement allows me to be home on the same days he is now. No other major airline was hiring, so only Southwest guys even got the option to return.

Future plans for me? Long term, to spend summers in Breckenridge, CO, hiking and biking, and to move to wherever the grandkids are for the winters (as long as it's not way up north like Iowa - I'm spoiled, and never want to live through winters that cold again). Short term, I'm doing a huge amount of walking, training for a 3-day, 60-mile walk in November (Breast Cancer 3-Day). As a breast cancer survivor, this seemed like the perfect way to start out my retired life. I've included the link to my participant site in my profile if you are interested in reading my blog or even contributing.

I look forward to seeing you all this weekend!

Cindy




Family News Summary
Enter your Family News Item choosing from our pre-defined categories:
Anniversary, Award, Birth, Death, Diagnosis, Engagement, Graduation, Lottery, Retirement, Vacation, Wedding, Other.
There is no Family News on file
at this time.
Calendar
There are no Calendar items on file
at this time.

Today's Featured Class Member Website
Classreport.org provides free Class Websites for every graduating class of every high school with free access for all.
No Ads, No Spam, No Pop-ups, No Fees.
Class Support Status

OUR CLASS SITE IS FUNDED THROUGH
April 2015
---
This site is funded by our
Voluntary Contributions

Click Here to Chip In


Recent Profile Updates
| | |
| --- | --- |
| | Jul 31 |
| | Jul 30 |
| | Jul 28 |
| | Jul 27 |
| | Jul 26 |
| | Jul 22 |
| | Jul 21 |
| | Jul 20 |
Class Poll
There is no Active Poll
at this time.
Featured Links
There are no Featured Links
at this time.
Recent Reviews
There are no reviews on file
at this time.
This area is for comments on
books, movies, music,
restaurants, etc.
Visit Other Classes
The Office
(Admin use only)
If you have any questions or comments regarding this website, please contact:

Class Administrator
Rex Heer

Would you like a sneak peek at a
non-functioning view of The Office?

This class reunion website is a complementary addition to your existing alumni resources.
It is a product of Classreport, Inc. and may not be affiliated with Ames High School or its alumni association.

Does your High School Class have a full-featured Alumni Website? Start One Now!
(Or start one for your Mother, Father, Sister, Brother, Spouse, Son, Daughter, Friend . . .)



"I have to tell you that I LOVE your site! I have used it to plan several reunions now and I so appreciate your efforts and support. Thanks so much!" 7/9/2014


"This is the supreme class reunion program out there. Those other sites charge you for almost everything you use or research. My advice to all the classes out there - give yourself a break including your wallet, and do the organization yourself with the fine help of this awesome program. Classreport is the Epic Smart way to manage your class activities and reunions. We consider this program as a legacy to our classes." 5/22/2014


"Without this top-drawer of a web site, keeping up-to-date on activities of fellow alums would be absolutely impossible…THANK YOU to all who are keeping it going!" 5/15/2014


"Everything you are doing is so appreciated! This site is very effective." 5/1/2014


"Thank you so much for this! We have been so delighted with our site since we opened it, and the class is very supportive of it as well." 2/26/2014


"You have built a fantastic website and I try to tell a lot of people about it!" 2/22/2014


"Your site has been so helpful with planning our reunions, making up booklets, badges etc. Couldn't have done it without you. Hope the site continues it's success." 2/17/2014


"Thank you, the site is nice!" 2/15/2014


"I am so enjoying reminiscing over so many memories! Thanks for putting this together." 2/14/2014


"I appreciate using your web site! I heard about your site from our reunion committee who are hoping to use your site to locate and inform class members." 2/12/2014



More bravos at: www.classreport.org/bravos




10th Anniversary!

Search All Schools Best Classes Reunions Features Setup Your Class FAQ Funding Our Story Support Privacy Policy We DO NOT sell advertising to support this site. We DO NOT sell names and addresses to third parties.
There are NO POP-UP ads. There are no registration fees required for participation.
Please support this site with your voluntary contributions.
We cannot provide this service without your support. Thank You! Read Our Story

ClassTraQ 9.6001a Software Copyright © 2003 - 2014 Classreport, Inc. All Rights Reserved e1