No Ads. No Spam. No Pop-Ups. No Fees. Read Our Story.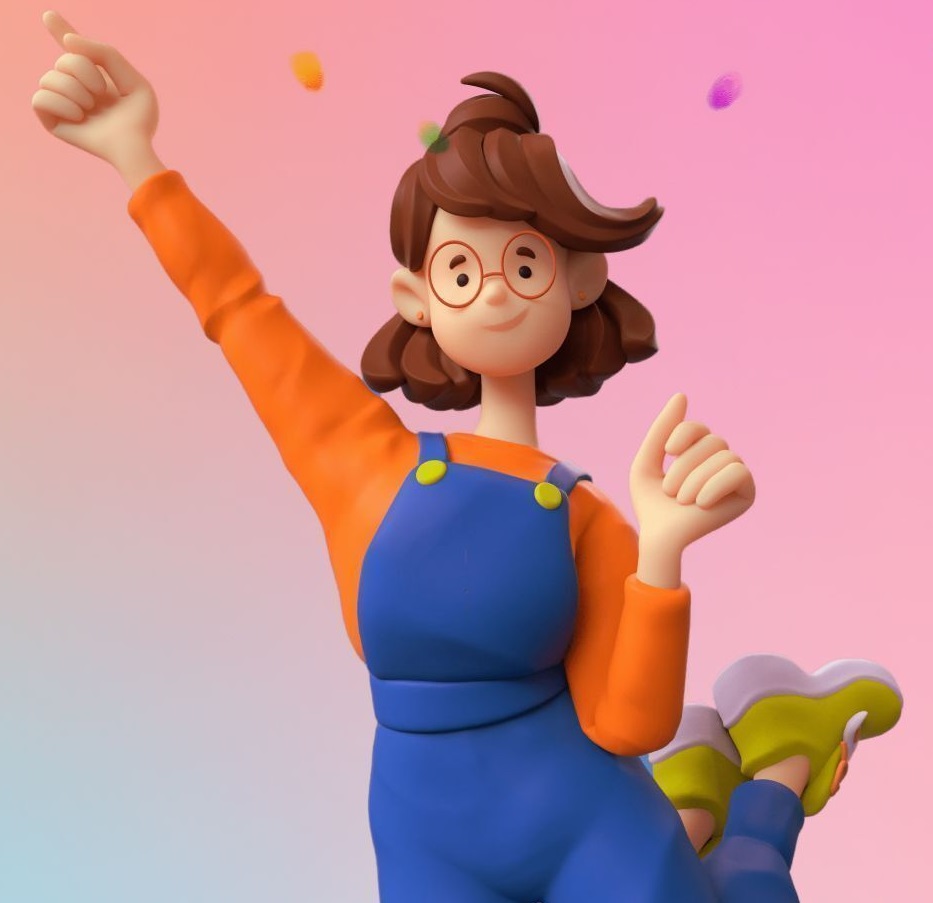 This site is operated and funded by members of our class.
Class Administrator: Thea Alpert
Page Hits: 54,017


---
Event Announcement!
---
FUTURE EVENT NOTICE
Invitations to reunions are generated via email. You will receive a personal invitation to our Tri-State area reunions when you register your email address in your Classreport profile. Your contact information will remain private to all but your Class Administrator and our Host when you check the appropriate box.
---
Class News

10/30/2014
Memorial Board - Updated May 16, 2016
. . . Continued

11/9/2012
Saluting Our Veterans! Updated June 3, 2016
June 3, 2016 - submitted by Ed Singer WHAT IS A VETERAN A "Veteran" whether active duty, discharged, retired or reserve - is someone who, at one point in his/her life, wrote a blank c . . . Continued

9/22/2011
Growing Up In East New York - Updated Feb 10, 2015
Each one of us possesses warm memories from a time in our lives, from that wonderful place we call home: East New York, Brownsville, and all neighborhoods from where we set forth to embark . . . Continued


WHAT YOU DON'T KNOW ABOUT DRIVING CAN GET YOU KILLED: An Exposé of phony traffic laws and dangerous driving habits! - Author: Al Cinamon '55 - Available June 2, 2016 at Amazon.com in Kindle and Paperback. Enter "Cinamon" or the title in Amazon's search box.
"The State would like everyone to believe that it cares about your safety. It does not! But, of course, it can't be admitted, so laws are enacted that make you think they care about your safety. In reality, the current crop of laws put you at risk. People need to understand that crashing is a business and the State makes a lot of money from all the transactions that flow from a crash. It's an industry that produces vast amounts of revenue for a lot of people including the State in the form of sales and income taxes. Not only will the hypocrisy be exposed, but suggestions will be offered to help you minimize the risk of crashing." Mazol Tov to Al Cinamon! A well-deserved acknowledgment for his years of service and infinite knowledge of the industry.
Our Class Message Board
Your participation is requested!
We would like to hear from you. Post your messages here.

ADD NEW VIEW ALL

Indicates an included photo
Today's Featured Biography
ECA: Student Patrol (4 terms)


Courtesy of UHC: Volunteer your time. Giving back to your community can be very rewarding. In one recent study, a whopping 94% of people reported that volunteering lifted their mood. And that's not all. More than three-quarters also said that volunteering made them feel healthier overall. So when you help others, you just might help yourself too.
Are you ready, willing and able to give yourself to a good cause? Tell me about your experience and skills and I'll tell you how we can best apply them to the TJHS Class of '61 and our goals. A rewarding volunteer job may be in your immediate future. Email TJHS1961@aol.com
Please take a few moments to view "Johnny The Bagger" at http://www.youtube.com/watch?v=sepARXV8MRI
Family News Summary
Enter your Family News Item choosing from our pre-defined categories:
Anniversary, Award, Birth, Death, Diagnosis, Engagement, Graduation, Lottery, Retirement, Vacation, Wedding, Other.
Mollie Cohen Pesso Cohen, Class of '39
Mollie Cohen Pesso Cohen, beloved mother of Arl
Posted by: Thea Alpert

5/15/2016

Vacation
Asher's Trip to Greece - Aug 14, 2015 TRAV
Posted by: Thea Alpert

5/6/2016

Birth
Q: If a one-hump camel and a 2-hump camel have a
Posted by: Thea Alpert

5/5/2016

Marty Witriol
Sunshine and get-well greetings to Marty Witriol.
Posted by: Thea Alpert

3/22/2016

Diane Steinberg Horwitz
Our deepest condolences to the family of Diane Ste
Posted by: Thea Alpert

3/19/2016

Death
Diane, the love of my life and best friend, passed
Posted by: Diane Steinberg Horwitz

3/18/2016

Raymond Paul Meyerson
Raymond Paul Meyerson Deceased October 11, 2015 Ca
Posted by: Thea Alpert

3/7/2016
Calendar
There are no Calendar items on file
at this time.

Today's Featured Class Member Website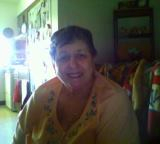 We've only begun to whet your appetite with our news and those delectable photo and video h'or deurvres. If you're ready for the main course, please consider a yearly membership in the TJHS Alumni Association. You'll receive Alumni newsletters about all graduating classes of TJHS, filled with personal stories, tributes, reunion info ... and much more . . . all mailed to your home ... for a membership fee that is more economical than five cups of java that won't last as long as the written word.
How much, you ask? Only $10 per year (to help defray the cost of printing, postage and handling).
Stu Rothstein is ready to mail a membership application to your home. Please contact him at sturothstein64@yahoo.com - provide your name (ladies, please include your maiden and married names), complete address, phone number and month/year of graduation. Your dessert will be many happy classmates thrilled to reunite with you at our upcoming reunions.
Your memories are everlasting only when preserved.
Stay in touch!
* * * * *
IN THE BEGINNING...
Updated: Dec 29 2015
Many thanks to Lester Cohen for sharing the images you see below. And to think we've been told we can't go home....
"LET REVERENCE FOR THE LAWS...
BECOME THE POLITICAL RELIGION
OF THE NATION" by Abraham Lincoln
appearing on the exterior of TJHS' Main entrance
Rear entrance to TJHS:
Officials and school children lead by Fire Department and band at TJHS school site - May 11, 1922:
Ground-Breaking Ceremony for Thomas Jefferson High School, 1922:
The official opening of Thomas Jefferson H.S. on October 28, 1924:
Our Alma Mater, in The Brooklyn Standard Union dated July 5, 1925:
TJHS Interior 1948:
Thomas Jefferson High School,
400 Pennsylvania Avenue, Brooklyn 7, NY:
Hanging on the wall of a bagel shop in Boynton Beach, FL:
Classreport.org provides free Class Websites for every graduating class of every high school with free access for all.
We are one of the premier social networking sites dating back to 2003. We are a small, family-owned business and yet freely host over a million class websites.
Classreport holds a special place in the hearts of our users: Bravos.
We are funded solely through your voluntary contributions. Can you help us keep this site online and ad-free for another year? Thank you for your support!
Please click here to contribute.
No Ads, No Spam, No Pop-ups, No Fees.
Class Support Status

Our Class Site is Fully Funded!
Additional contributions are welcome and will be used to provide support for the larger Classreport community.
CLICK HERE TO LEARN MORE
Class Directory

Where in the world are you? Stats
Recent Profile Updates
| | |
| --- | --- |
| | May 15 |
| | May 8 |
| | May 4 |
| | May 3 |
| | Apr 27 |
| | Apr 21 |
| | Apr 17 |
| | Apr 14 |
Class Poll
There is no Active Poll
at this time.
Visit Other Classes
The Office
(Admin use only)
If you have any questions or comments regarding this website, please contact:

Class Administrator
Thea Alpert

TJHS Site Coordinator
Alex Cinamon
Class of 1955

Would you like a sneak peek at a
non-functioning view of The Office?

This class reunion website is a complementary addition to your existing alumni resources.
It is a product of Classreport, Inc. and may not be affiliated with Thomas Jefferson High School or its alumni association.

Does your High School Class have a full-featured Alumni Website? Start One Now!
(Or start one for your Mother, Father, Sister, Brother, Spouse, Son, Daughter, Friend . . .)



"This site has helped my class members and I connect with each other that otherwise would not have been possible. We are already starting to plan our next Reunion. Thank you for this website." 5/28/2016


"Thank you for your response to my questions. I appreciate your very kind response and I am very happy with Classreport." 5/20/2016


"Your site works well - easy to navigate and update. Thanks for this service." 5/20/2016


"Thanks Classreport and thanks to our class for sustaining such a great site." 5/14/2016


"The effort you make to keep this site free from ads and intrusive information is greatly appreciated. I prefer your website over the others out there. Keep up the great work." 5/12/2016


"Nice site!" 5/6/2016


"Here is a very big thank you for all that you do at Classreport!" 5/2/2016


"It's amazing to me how we can all stay connected through this. Thank You." 5/1/2016


"Thanks for putting together great websites for alums to enjoy. Great job!!" 4/28/2016


"You have good information here and the administrator page is a good source of info." 4/7/2016



More bravos at: www.classreport.org/bravos




13th Anniversary!

Search All Schools Best Classes Reunions Features Setup Your Class FAQ Funding Our Story Support Privacy Policy We DO NOT sell advertising to support this site. We DO NOT sell names and addresses to third parties.
There are NO POP-UP ads. There are no registration fees required for participation.
Please support this site with your voluntary contributions.
We cannot provide this service without your support. Thank You! Read Our Story

ClassTraQ 9.7003c Software Copyright © 2003 - 2015 Classreport, Inc. All Rights Reserved e1