No Ads. No Spam. No Pop-Ups. No Fees. Read Our Story.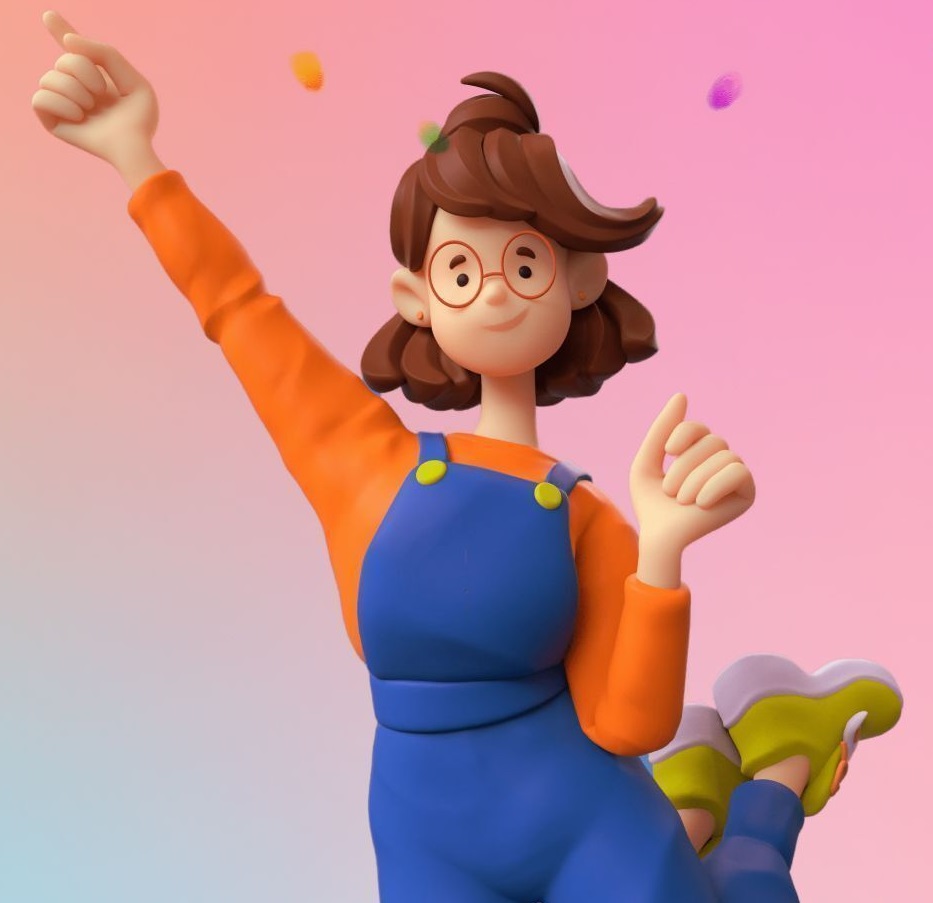 This site is operated and funded by members of our class.
Class Administrator: Thea Alpert
Page Hits: 47,828


Class News

10/30/2014
Memorial Board - Updated May 16, 2015
. . . Continued

11/9/2012
Saluting Our Veterans! Updated June 5, 2015
June 5, 2015 - shared by Martin Witriol ARLINGTON CEMETERY - Jeopardy Question: On Jeopardy the other night, the final question was "How many steps does the guard take during his wa . . . Continued

9/22/2011
Growing Up In East New York - Updated Feb 10, 2015
Each one of us possesses warm memories from a time in our lives, from that wonderful place we call home: East New York, Brownsville, and all neighborhoods from where we set forth to embark . . . Continued


Wishing you and yours an Independence Day filled with pride in our country.
* * * * *
PRELUDE TO AN INVITATION
Thomas Jefferson H.S. - Brooklyn, New York
55th Gala Reunion - Class of 1961
by Thea Alpert, Class Administrator/Event Coordinator
The year was 1961. We were teenagers of 16, 17 and 18 at graduation. Who could have known the future and made sense of the concept of 2016. We were young and free in the 60s, pursuing a college education; landing our first job; traveling the world; questioning, searching for inner and world peace; serving our communities; searching for reciprocal love, even starting families. Lives were interrupted and cut short as our country engaged in protested war; assassinations gripped the nation; turmoil on U.S. soil begged for social reform. Much has gone awry in our world in 54 years, but it is because of our individual strengths, humor and good fortune that we have made it to 2015 in what has been a journey of substance.
The year 2016 will be a shining one as we celebrate our 55th year of graduation from Thomas Jefferson High School, the institution that offered us a quality education, the road to maturity, and the place where many lifetime friendships blossomed. 2015 will be an exciting year as we engage in plans for our gala affair. The New York area is the chosen site of celebration in springtime of 2016. Details will follow at a future date.
Snail mail has been discontinued. Invitations and registration forms will be sent to all 1961 students who provide us with their contact details.
Join us in celebration and indulge yourself memorably at our 55th high school reunion. With best wishes and a good year to all...
NOTICE TO 1961 GRADUATES: THOSE STUDENTS WHO HAVE PROVIDED US WITH CONTACT INFORMATION WILL RECEIVE AN INVITATION TO OUR 55TH REUNION. PLEASE ENTER THIS INFORMATION IN YOUR PROFILE HERE ON CLASSREPORT. CONTACT INFO REMAINS CONFIDENTIAL UNLESS YOU ELECT TO SHARE.
* * * * *
COMMENTARY
by Prof. Asher J. Matathias
A Greek Tragedy
B"H
As has been his wont, our Demitrios, a rare sagacious Greek-speaking commentator, once again spun the Greek tragedy now unfolding before our eyes in the most stark terms, reflecting a failed Tsipras administration intent on taking his people down with him to the bitter end. Unable to negotiate in good faith (how could it be, given the false pretenses under which he assumed power?), possessed of neither imagination nor a concrete plan to extricate Greece from its misery --- save the simpleton's assertion that he would tear up the signed Memoranda, and impose a unilateral cut in the national debt --- he is now resorting to accusing his constitutional opposition as Germanphiles, working as an internal fifth column to undermine his extreme leftist government of unreconstructed Communists, Maoists, Leninists, Marxists, all anti-democrats! Tsipras has managed to isolate his country in Europe and the world, including his newly-found friends in Moscow and Beijing --- a dangerous turn to the East that will set Greece back generations! Moreover, one cannot escape that the not-so-secret agenda of these radicals was to fashion a latter-day Trojan horse with which to undermine the European institutions, and the American-led NATO alliance; the last a military combination which was founded after President Truman saved Greece from Communism; how ironic, their descendants are occupying positions of authority in Athens! The choice on Sunday, July 5, is compelling: a NO, OXI, vote will inexorably lead to withdrawal from the European Union and the euro currency; an emphatic NAI, YES, ballot will lead to another, more successful attempt to reconnect with the country's Western partners, and with the added welcome outcome of having Tsipras out of office! Not a bad prospect, in fact, it is to be devoutly hoped!
July 1, 2015
Poll: 85% of Greeks Believe the Jews Have Too Much Power Over Global Finance
A new poll by the Anti-Defamation League found that the majority of Greeks continue to hold anti-Semitic views about Jewish control over finance and the global economy,... FREEBEACON.COM Asher J. Matathias: From my own empirical evidence I affirm such findings. Last evening's Internet interview on wpso.com, based in Tarpan Springs, FL, gave ample reason to believe, in the main, that non-Jewish Greeks perpetuate anti-Semitic-Zionist-American prejudices that have flowered in the extreme during the protracted five-year-old Greek economic crisis, now morphing into a tragedy! Repeatedly, I was confronted with the notion that "my" G-d is exclusive in commanded His People to circumcise --- oblivious, or ignorant of the fact that Jesus was born, circumcised, held a Passover Seder, and died ... a Jew. The link of Soros-Rothchild-Goldman Sachs to Greeks is both obvious and allegedly nefarious. Is it any wonder that these notions held by too many Greeks, embarrass and even shame ... them and the Greece? In this session, the host even added to the slur held for Jews --- remember that defense minister Panos Kammenos in a televised statement said that Jews do not pay taxes to the Greek state, while his cousin ANEL deputy Dimitris Kammenos linked the financial crisis to the Jews entering Auschwitz --- by blithely saying it was a Jew who enrolled his daughter to a credit card, and then charged extortionist fees! Mention was made of the Kavala Holocaust monument, erected 70 years late, only to have it splattered with paint a week later! The examples of hate harbored by the natives of Greece, of course, includes racial minorities and immigrants who desperately seek refuge in the country; imagine, their dire condition bringing them to Greek shores, ironically, make them see the country as their Promised Land --- becoming immediately aware that they are not wanted, and abused by the likes of Golden Dawn, and not only! Such sad tidings make me reiterate on a daily basis how blessed I am to live in our glorious America, governed by tolerant and accepting leaders!
http://www.businessinsider.com/greek-atm-bank-run-and-queues-person-blamed-a-rothschild-led-zionist-conspiracy-for-greeces-crisis-2015-6
* * * * *
Our Class Message Board
Your participation is requested!
We would like to hear from you. Post your messages here.

ADD NEW VIEW ALL

Indicates an included photo
| | |
| --- | --- |
| Chuckle of the Day | Class Administrator |
| Your chuckle for the day. Enjoy! | Thu 7/2/2015 5:59 PM |
| Max Philisaire | Sheila Blumenfeld Felsen |
| Max Philisaire When an old man died in | Tue 6/30/2015 5:31 PM |
| Thoughts to Ponder | Class Administrator |
| * Twenty years from now you will be more | Tue 6/30/2015 5:29 PM |
| "Max" | Marty Witriol |
| Hi Guys, Just saw a very interesting | Mon 6/29/2015 9:12 AM |
| Classreport Doubles All Contributions | Class Administrator |
| The Classreport organization will once a | Sat 6/27/2015 8:51 AM |
| To Residents of The Five Towns | Prof. Asher J. Matathias |
| Forthcoming Defensive Driving Sessions w | Wed 6/24/2015 8:09 PM |
| A Father's Day Thought in Memorium | Marty Witriol |
| HI, For those of us whose Dads as well | Mon 6/22/2015 7:48 AM |
| Father's Day Wish For You | Marty Witriol |
| June 21, 2015 Hi, Just wishing the ver | Mon 6/22/2015 7:46 AM |
| Hippy Father's Day! | Class Administrator |
| A shout-out to all the wonderful fathe | Sat 6/13/2015 9:44 PM |
| Snack Time! | Class Administrator |
| It's time for a snack... Enjoy! *S | Thu 6/11/2015 9:43 PM |
| Facebook Encounter | Prof. Asher J. Matathias |
| June 6, 2015 Facebook Encounter H D | Mon 6/8/2015 1:31 AM |
| We've got the horse right here! | Norman Lefkowitz |
| [The entire original message is not incl | Mon 6/8/2015 1:07 AM |
| For Thea | Prof. Asher J. Matathias |
| Along with your wonderful work posting p | Fri 6/5/2015 10:47 PM |
| Self CPR | Martin Witriol |
| This could actually be very important. | Fri 6/5/2015 10:58 AM |
| Memorial Day Thoughts | Marty Witriol |
| Hi, Just wishing you and your family a | Mon 5/25/2015 7:23 AM |
Today's Featured Biography
ECA: Arista, Service Council (3 terms), Secretary to Mrs. Guss, Student Patrol


Courtesy of UHC: Volunteer your time. Giving back to your community can be very rewarding. In one recent study, a whopping 94% of people reported that volunteering lifted their mood. And that's not all. More than three-quarters also said that volunteering made them feel healthier overall. So when you help others, you just might help yourself too.
Are you ready, willing and able to give yourself to a good cause? Tell me about your experience and skills and I'll tell you how we can best apply them to the TJHS Class of '61 and our goals. A rewarding volunteer job may be in your immediate future. Email TJHS1961@aol.com
Please take a few moments to view "Johnny The Bagger" at http://www.youtube.com/watch?v=sepARXV8MRI
Family News Summary
Enter your Family News Item choosing from our pre-defined categories:
Anniversary, Award, Birth, Death, Diagnosis, Engagement, Graduation, Lottery, Retirement, Vacation, Wedding, Other.
Thank you from Simcha Baker
Dear Friends, Thank you for your kind words and w
Posted by: Thea Alpert

6/30/2015

to Simcha Baker
My thoughts are with you and your family as you mo
Posted by: Thea Alpert

6/24/2015

Miriam Baker
From Asher & Anna Matathias: Anna and I share in
Posted by: Thea Alpert

6/24/2015

Miriam Baker
A severe shock to learn about Miriam Baker. May HA
Posted by: Gary Friedland

6/24/2015

Miriam Baker
From Simcha (Seymour) Baker, Fellow Jeffersonian,
Posted by: Thea Alpert

6/23/2015

Katlyn Cohen
Kaylyn Cohen, a person of interest... Katlyn
Posted by: Thea Alpert

6/9/2015

Condolences to Vicki Lemberg Plumer
A sincere Condolence to Vicky Plumer, upon learnin
Posted by: Gary Friedland

6/5/2015
Calendar
There are no Calendar items on file
at this time.

Today's Featured Class Member Website
We've only begun to whet your appetite with our news and those delectable photo and video h'or deurvres. If you're ready for the main course, please consider a yearly membership in the TJHS Alumni Association. You'll receive Alumni newsletters about all graduating classes of TJHS, filled with personal stories, tributes, reunion info ... and much more . . . all mailed to your home ... for a membership fee that is more economical than five cups of java that won't last as long as the written word.
How much, you ask? Only $10 per year (to help defray the cost of printing, postage and handling).
Stu Rothstein is ready to mail a membership application to your home. Please contact him at sturothstein64@yahoo.com - provide your name (ladies, please include your maiden and married names), complete address, phone number and month/year of graduation. Your dessert will be many happy classmates thrilled to reunite with you at our upcoming reunions.
Your memories are everlasting only when preserved.
Stay in touch!
* * * * *
IN THE BEGINNING...
Many thanks to Lester Cohen for sharing the images you see below. And to think we've been told we can't go home....
Officials and school children lead by Fire Department and band at TJHS school site - May 11, 1922:
Ground-Breaking Ceremony for Thomas Jefferson High School, 1922:
The official opening of Thomas Jefferson H.S. on October 28, 1924:
Our Alma Mater, in The Brooklyn Standard Union dated July 5, 1925:
TJHS Interior 1948:
Thomas Jefferson High School,
400 Pennsylvania Avenue, Brooklyn 7, NY:
Hanging on the wall of a bagel shop in Boynton Beach, FL:
Classreport.org provides free Class Websites for every graduating class of every high school with free access for all.
We are one of the premier social networking sites dating back to 2003. We are a small, family owned business but freely host over a million class websites.
Classreport holds a special place in the hearts of our users: Bravos.
We are funded solely through your voluntary contributions.
No Ads, No Spam, No Pop-ups, No Fees.
Class Support Status

Our Class Site is Fully Funded!
Additional contributions are welcome and will be used to provide support for the larger Classreport community.
CLICK HERE TO LEARN MORE
Class Directory
| | | |
| --- | --- | --- |
| | | |
| | 446 | |
| | 526 | |
| | 91 | |
| Total On File: | 1063 | |
| | | |
| | 54 | |

Where in the world are you? Stats
Recent Profile Updates
| | |
| --- | --- |
| | Jul 2 |
| | Jul 2 |
| | Jul 2 |
| | Jun 27 |
| | May 29 |
| | May 28 |
| | May 26 |
| | May 20 |
Class Poll
There is no Active Poll
at this time.
Visit Other Classes
The Office
(Admin use only)
If you have any questions or comments regarding this website, please contact:

Class Administrator
Thea Alpert

TJHS Site Coordinator
Alex Cinamon
Class of 1955

Would you like a sneak peek at a
non-functioning view of The Office?

This class reunion website is a complementary addition to your existing alumni resources.
It is a product of Classreport, Inc. and may not be affiliated with Thomas Jefferson High School or its alumni association.

Does your High School Class have a full-featured Alumni Website? Start One Now!
(Or start one for your Mother, Father, Sister, Brother, Spouse, Son, Daughter, Friend . . .)



"Your website and tools have been invaluable for our reunion!!" 5/6/2015


"What a nice job you all have done with this. The pictures brought back fond memories of our youth, while growing up together." 5/1/2015


"You have a great site. We appreciate your stuff." 4/26/2015


"Great site to support the school reunions! I will be happy to update the page and spread the word!" 4/13/2015


"Love the ability to add radio stations to the website. I listen to it whenever I come to work on the page. Thanks." 4/1/2015


"Thank you for an easy-to-use website." 3/22/2015


"Thanks for your hard work on keeping this site operational." 3/3/2015


"I like your website a lot. Thank you for quick responses to all of my questions." 2/14/2015


"Thank you for creating and hosting such a great site!" 1/17/2015


"Good luck you guys are doing a great job." 1/7/2015



More bravos at: www.classreport.org/bravos




12th Anniversary!

Search All Schools Best Classes Reunions Features Setup Your Class FAQ Funding Our Story Support Privacy Policy We DO NOT sell advertising to support this site. We DO NOT sell names and addresses to third parties.
There are NO POP-UP ads. There are no registration fees required for participation.
Please support this site with your voluntary contributions.
We cannot provide this service without your support. Thank You! Read Our Story

ClassTraQ 9.7003c Software Copyright ę 2003 - 2015 Classreport, Inc. All Rights Reserved e1