Please Support Our Class Website in 2016. Can you chip in today?
All contributions will be DOUBLED through August 31!





Here's some pics from our 30-year reunion from 10/25/2008! BIG THANKS to Rae Anne Randall, Sherry Bissell Piro, JoDee Rudd Ferrell, Jeff Jones, Ron Smith, Taina Salmela Clauson and Dodie Carter Perdue for sending these pics!! Please send more if you took any pictures at the reunion! I will include them in this slide show!



This site is operated and funded by members of our class.
Class Administrator: Debra Gasper Santilli
Page Hits: 7,547






Class News

11/5/2014
Mary Jane Pelone-Ozmer, July 14, 1960 to October 29, 2014
Mary Jane Pelone Ozmer went home to be with the lord on Wednesday, Oct. 29, 2014. Mary Jane passed away peacefully at the University of Washington Medical Center surrounded by her loving fam . . . Continued

3/22/2011
Genavie E. Carlson Tillery
Sept. 1, 1960 to Dec. 1, 2010 Genavie E. Tillery, 50, died Wednesday, December 1, 2010 at the Willapa Harbor Hospital in South Bend. She was born September 1, 1960 in Bremerton, WA to . . . Continued

12/6/2009
Looking for Alumni Drill Team Members!
I recently received an Email from Patty Haver, Class of '71. She is trying to reach all graduating classes past drill team members of West High School for the East vs West Alumni Basketball . . . Continued











Cool Flash Generators at BLINGCHEESE.COM Who was your favorite teacher and why? Tell us in the Class Message Board below!

Every now and then I get a little homesick for my hometown. I found some cool pictures on Flickr.com so thought I'd post them here. Hope you enjoy looking at these too! Bremerton has sure changed a lot in the past few years...but some things still remain the same. The old bank on 6th and Pacific is still standing, no longer the tallest building in Bremerton though. The old Penneys building is still there, but now a parking structure. The old library is still on 5th Street but is sporting a new coat of paint! I may be adding pictures here from time to time, so check back and see what's new!


Cool Flash Generators at BLINGCHEESE.COM
Take a trip down memory lane! You may even see yourself in some of these pictures!
Although we drifted apart in distance, I always think of you as being right here. Although we have different interests, our experiences are still the same. And although we have many new friends, it is our old and continuous friendship that means the most to me.
(excerpt taken from 1978 yearbook)


Comments - Graphics - Layouts - Photobucket
Our Class Message Board
Your participation is requested!
We would like to hear from you. Post your messages here.

ADD NEW VIEW ALL

Indicates an included photo
Today's Featured Biography
Hello,

I have been living on beautiful Whidbey Island for 13 years. It has flown by. Life has certainly not been without surprises, joys, heartache, love, and disappointment. All from which we hopefully grow, learn, and gain wisdom. I have lived in Germany (where my daughter, Raven, was born), as well as all four corners of the United States. My daughter Raven, along with her husband, are both active duty in the Air Force. They have given me my darling 3 yr old granddaughter Ashley, grandson Ethan, and granddaughter Emily due in Feb 2013. They have both served in Iraq and/or Turkey. I am very proud of her. My oldest son Eric graduated from Bremerton High in 2004. He died in October 2005 at the age of 19. I have two more sons; Tyler who is a 21 yr old living in North Dakota, and Isaiah, my 16 yr old who is a Junior in High School. I had brain surgery in March 09 to remove a benign tumor on my 8th cranial nerve. Everything went well, however, I lost all usable hearing in my left ear.

Carrie, my sister, lives in Seattle with her youngest son, Jacob 11. Our mom still lives in Bremerton and our dad died in 2000.

I've been to the 10th, 20th, 25th, and 30th reunions.

Hugs,
Chrissie ( I haven't been 'Chris' since high school)!

UPDATE: I married Scott Scrimshaw May 14, 2010.


Reminisce with songs from our high school days! Here's some of the hits from 1978, including our school fight song!
Family News Summary
Enter your Family News Item choosing from our pre-defined categories:
Anniversary, Award, Birth, Death, Diagnosis, Engagement, Graduation, Lottery, Retirement, Vacation, Wedding, Other.
Death
Mary Jane Pelone-Ozmer, July 14, 1960 to Oct. 29,
Posted by: Debra Gasper Santilli

11/5/2014

Death
Patrick Cain, 49, of Tacoma, Washington, left us t
Posted by: Debra Gasper Santilli

3/31/2010

Death
George William Mantzke of Bremerton June 24,
Posted by: Debra Gasper Santilli

9/18/2009

Death
Robert Daniel Stout of Bremerton, Jan. 20, 1929 to
Posted by: Debra Gasper Santilli

3/18/2009

Birth
My grandson, Matthew Orion, was born on 02/11/2009
Posted by: Debra Gasper Santilli

2/26/2009

Death
Steven Browitt March 24, 1960 to Feb. 3, 2009
Posted by: Debra Gasper Santilli

2/26/2009

Death
Dan Carter, 53, West High Class of 1972, died July
Posted by: Dodie Carter Perdue

11/13/2008
Calendar
There are no Calendar items on file
at this time.

Today's Featured Class Member Website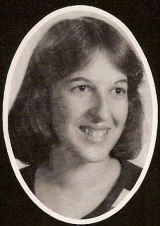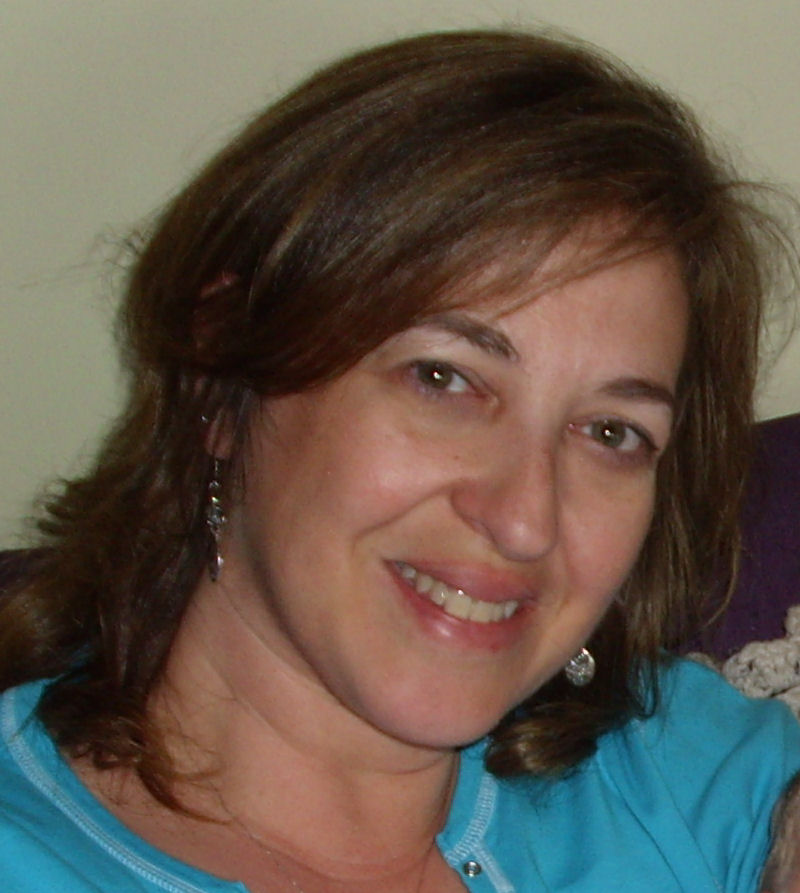 Get a scroller sign at Myspacehive.com
RECONNECT WITH YOUR CLASSMATES TODAY!
(You will want to pause the music on the Playlist before viewing this video.)
Classreport.org provides free Class Websites for every graduating class of every high school with free access for all.
We are one of the premier social networking sites dating back to 2003. We are a small, family-owned business and yet freely host over a million class websites.
Classreport holds a special place in the hearts of our users: Bravos.
We are funded solely through your voluntary contributions. Can you help us keep this site online and ad-free for another year? Thank you for your support!
Please click here to contribute.
No Ads, No Spam, No Pop-ups, No Fees.
Class Support Status

OUR CLASS SITE IS FUNDED THROUGH
July 2016
---
This site is funded by our
Voluntary Contributions

Click Here to Chip In


Class Directory

Where in the world are you? Stats
Recent Profile Updates
| | |
| --- | --- |
| | Feb 17 |
| | Nov 5 |
| | Apr 7 |
| | Jan 15 |
| | Jul 23 |
| | Jun 11 |
| | Jun 11 |
| | Mar 26 |
U.S. Armed Forces
Active and Veterans

Please update your profile to be
included in this section.

0 from Our Class

20 from Our School

Class Poll
There is no Active Poll
at this time.
Visit Other Classes
The Office
(Admin use only)
If you have any questions or comments regarding this website, please contact:

Class Administrator
Debra Gasper Santilli

Would you like a sneak peek at a
non-functioning view of The Office?

This class reunion website is a complementary addition to your existing alumni resources.
It is a product of Classreport, Inc. and may not be affiliated with West High School or its alumni association.

Does your High School Class have a full-featured Alumni Website? Start One Now!
(Or start one for your Mother, Father, Sister, Brother, Spouse, Son, Daughter, Friend . . .)



"Your website has been awesome to work with. It made our reunion planning and execution much easier to handle." 6/24/2016


"I have been the co-chair of the reunion for many years and am just now coming across your site. I appreciate the time you have put into this and I am sure this will help our reunion to be very successful." 6/23/2016


"Thank you all so much! Coming up on our reunion, I continue to get many compliments from class members on the website. If they only knew who the real guru's behind it are. I truly couldn't get by without you and we appreciate all that you do for us." 6/20/2016


"I so appreciate Classreport.org and I extend my gratefulness for your efforts. Best regards and good wishes!" 6/13/2016


"I am most appreciative of the Classreport.org site and your support, which far exceeds anything else out there. Many thanks for what you all have done. We are well on our way for our upcoming reunion!" 6/11/2016


"I am so impressed with the Office portion of the website and the wonderful way the information here keeps us all connected. Thank you to the whole Classreport staff for following your dreams and making this possible for so many high school reunion groups to keep in touch. We are happy to support your cause with thankfulness and gratefulness for such a helpful tool. Thank you for all that you do!" 6/10/2016


"I love your site. At my age it is hard putting names and faces together and your site makes it easier than the others. Keep up the good work." 6/6/2016


"What a great website you have!! Our reunion was the best ever because of you and we expect many more at the next one due to the outstanding success of the site! Thx so much!!" 6/4/2016


"This site has helped my class members and I connect with each other that otherwise would not have been possible. We are already starting to plan our next Reunion. Thank you for this website." 5/28/2016


"Thank you for your response to my questions. I appreciate your very kind response and I am very happy with Classreport." 5/20/2016



More bravos at: www.classreport.org/bravos




13th Anniversary!

Search All Schools Best Classes Reunions Features Setup Your Class FAQ Funding Our Story Support Privacy Policy We DO NOT sell advertising to support this site. We DO NOT sell names and addresses to third parties.
There are NO POP-UP ads. There are no registration fees required for participation.
Please support this site with your voluntary contributions.
We cannot provide this service without your support. Thank You! Read Our Story

ClassTraQ 9.7003c Software Copyright ę 2003 - 2015 Classreport, Inc. All Rights Reserved e0