The Last Time I Looked, the Page Hits was 40,336. What will it be the next time I look? Today is the last day of June, 2023.
This site is operated and funded by members of our class.
Class Administrator: Tim Dorr
Page Hits: 40,661


Class News

3/2/2023
Carole Lee Morris Surface Dies
Carole Meakin Owsley has let us know of the passing of Carole Lee Morris Surface. Carole Lee Morris died on February 7, 2023. You can find her obituary here: https://www.castfuneralhome.c . . . Continued

3/2/2023
Mary Ellen Ullery Young Passes
Bill Frazier saw Mary Ellen's obituary in the Kansas City Star on February 12, 2023. Here is a link to it. https://www.legacy.com/us/obituaries/kansascity/name/mary-young-obituary?id=428 . . . Continued

12/17/2022
Jim (CJ) Worden Dies
Being notified by Vicki Loveall Michael that Jim Worden passed this earth on November 8, 2022. His obituary has been included on his Paseo HS profile. . . . Continued


Glad to see so many turned out for our 60th, no 61st, no the 62nd Class of 1960 Reunion
Yes, we had our 62nd Class Reunion on two nights. The first was held at Tanner's, a casual gathering, and the 2nd was at Cinzetti's, still casual, but a little more upscale.
Following is almost all who attended the Saturday Night Event. Only Leigh Aaron Leary had to leave before this picture was snapped.
Email From Class President Stanley Schlozman

I am dreadfully sorry to miss this 62nd reunion but a succession of medical problems has made me stay close to home. I am now on the mend and should be good to go in a few months. Please give my best regards to our classmates and I hope to attend our 65th in 3 years.

When my kids were little I always told them that wherever they go, whatever they do they represent lots of things, but also Paseo High School. "But we never attended Paseo High School" they would respond. "Don't confuse me with the facts" I would reply. "You are honorary students of Paseo High School as your father is a proud Paseo graduate." Well, at least I tried.

Best wishes to all,

Stanley.

Email From Richard Wholf

Paseo Class of 1960

Greetings Fellow Pirates:

Hope you're having a wonderful time! Wish we could be there celebrating with all of you. Have no idea how many of you made it to the Reunion, but hope it's a good number. Since I live in Southwest Colorado, I've stayed connected with just a few class members, and checked on others with Facebook.

My partner, Patsy Troutner, and I live in Pagosa Springs, Colorado (which is located on Highway 160 about 1 hour east of Durango, CO, and 1 hour north of Chama, New Mexico) and if you know where that is, you know we live in the beautiful San Juan Mountains. And for you railroad fans, we live halfway between the two centers of historic steam-powered scenic narrow-gauge railroads.

Patsy and I have been together for six years. She's a ranch-girl who grew up in Lake City, CO, where as a teenager she had her own horse-riding business. She was a dedicated nurse and hospital administrator. I taught school, about 40 years in the KC Mo School District, mainly teaching science and mathematics; also taught at several universities, including Rockhurst, Uof Mo-KC, Univ. of Mo-Rolla, K-State, etc. In addition, while a student in Warrensburg, I was on the volunteer fire department. And when I lived in Lee's Summit, MO, I was a sworn police officer for a few years.

It was a combination of science, humor, and dancing that drew Patsy and I together. We have many of the same interests. We still like to dance, take photographs, occasionally go out and target-shoot, and while I do watercolor paintings, she does Southwest-style weaving on two looms and is also an incredible baker and cook, who enjoys preparing various styles of cooking from Scottish and Moroccan to Israeli and Southwestern US (and of course, BBQ for this old KC boy!). We love working in our yard.

I am a member of the Freemasons, and both of us belong to the Order of the Eastern Star. In addition to the Pagosa Masonic Lodge, I belong to the Durango/San Juan Lodge, and the Amethyst Masonic Lodge in Creede. We've both been local officers also with some state-level positions. I'm a Shriner and drive a "Tin Lizzie" miniature auto in parades. In addition, I belong to the Scottish Rite. I still do a small amount of model railroading.

I have one daughter, two adult grandchildren, and one great-grandson, as well as a few distant cousins living here in Pagosa Springs; another daughter, her husband, and two younger grandkids live in Illinois. Patsy has a lot of family living here in Colorado. One son lives in Colorado Springs, and another son who lives in Albuquerque, New Mexico, and other family members also there. One of her grandsons is a New Mexico State Trooper.

I think this is enough of my rattling on. If you ever get out to the Four Corners area, and can stop, please do so. We know where the good places to eat are, where drinks are cool and good, and even where there are some fun things to do. Wishing all of you a fun time there, many more pleasant, happy and healthy revolutions around our nearest star.

Shalom!

Richard Y. Wholf

35 South Stymie Court, Pagosa Springs, CO 81147-9234

Cell: 970-946-2372, and Patsy (505) 927-9182
Our Class Message Board
Your participation is requested!
We would like to hear from you. Post your messages here.

ADD NEW VIEW ALL

Indicates an included photo
| | |
| --- | --- |
| It's Something To Do | Darold Graves |
| As of 16 Sep 23 my thirteenth book was p | Sat 9/16/2023 10:00 AM |
| Ken Bradshaw passed away February 13, 2019 | Carole Meakin Owsley |
| September 19, 1941 — February 13, 2019 K | Mon 2/18/2019 4:57 PM |
| Steve Blackburn, husband of Roberta Fray Blac | Tim Dorr |
| Linda Weed Van Slyke reported that Rober | Sun 9/9/2018 10:45 PM |
| Message | Darold Graves |
| I've moved to the Happy Trails Resort, j | Wed 4/26/2017 5:32 PM |
| Art Teacher John Coleman Passes | Tim Dorr |
| Carole Meakin Owsley informed us of the | Wed 3/8/2017 5:08 PM |
| Pat Robinson's Mother Passes | Tim Dorr |
| It has just come to my attention that Ne | Wed 1/4/2017 10:34 AM |
| Message | Darold Graves |
| Since my last post in June, the change i | Mon 11/14/2016 8:41 AM |
| Son of Tim Henry Passes | Tim Dorr |
| Linda Weed VanSlyke reports of learning | Wed 7/27/2016 4:21 PM |
| Rex Owsley Surgery | Tim Dorr |
| Your prayers are needed for Rex Owsley, | Thu 6/23/2016 11:55 AM |
| Delores Bockover Graves | Darold Graves |
| It grieves me to report that my wife Del | Sun 6/5/2016 5:28 PM |
| Boyd Simpson's wife, Marian, passes | Tim Dorr |
| Recently Boyd updated his profile and in | Sun 3/20/2016 5:07 PM |
| Agnes Travalent Passes January 7, 2016 | Tim Dorr |
| Bill Frazier brought to our attention th | Sat 1/9/2016 2:02 PM |
| Pat Robinson Phillips' Husband, Roger, Pass | Tim Dorr |
| The July 2, 2014 edition of the Kansas C | Wed 7/2/2014 10:06 PM |
| Jack I Lobdell Passes | Tim Dorr |
| The December 8, 2013 obituaries found in | Sun 12/8/2013 11:04 PM |
| Sky Diving Linda | Tim Dorr |
| Do you remember the old question, "Why w | Wed 11/13/2013 9:47 AM |
Today's Featured Biography
The following information was copied from the Leedy-Voulkos Art Center website on 27 Dec 2018.

Sherry Cromwell-Lacy is an artist and arts professional. Cromwell-Lacy holds a Fine Arts Degree from Kansas City Art Institute with graduate studies in art history and education. She has taught drawing and painting in the KCAI pre-college high school program, and multi-media classes for high school art students at the Nelson Atkins Museum of Art. She has exhibited in many group exhibitions with works in numerous private collections. She has served on public and private organization boards related to the visual and literary arts.. Formerly with Kansas City Art Institute she held positions as Director of Exhibitions/Visiting Artists Program, and Administrative Director of the Kemper Museum of Contemporary Art. Cromwell-Lacy is past president of the Mid-America College Art Association and served six years as secretary of the Association of College and University Museums and Galleries, an affiliate of the American Museum Association. She has planned and chaired many conferences and symposiums, bringing to the educational forum distinguished and diverse scholars, artists, designers and conceptualists.


History of Paseo High School
The Paseo Alliance has constructed the first draft of the History of Paseo High School and the KCMO School District. You can click on this link to read a copy of that document, or go to their website at http://paseohighschool.org/paseohighschool/PDF/PaseoHistory.pdf.
Family News Summary
Enter your Family News Item choosing from our pre-defined categories:
Anniversary, Award, Birth, Death, Diagnosis, Engagement, Graduation, Lottery, Retirement, Vacation, Wedding, Other.
Death
Lois Irene Petersen, mother of Judy Western Miller
Posted by: Tim Dorr

1/26/2016

Death
Carole Morris Surfaces husband Don, passed away on
Posted by: Tim Dorr

6/12/2014

Death
Charlie Barlow's mother Evelyn died on January 28,
Posted by: Tim Dorr

2/4/2014

Death
Karen Klapmeyer Minter-Smithart's husband, Erlee,
Posted by: Tim Dorr

2/4/2014

Death
Jack Mallon 8/19/2010
Posted by: Jack Lobdell

6/26/2011

Death
The January 2, 2011 KC Star posted the obituary of
Posted by: Tim Dorr

1/2/2011

Death
Barbara Wehrle Newell passed on in Medford, Oregon
Posted by: Carolyn Chiles Wade

7/8/2010
Calendar
There are no Calendar items on file
at this time.

Today's Featured Class Member Website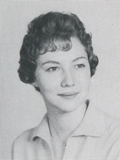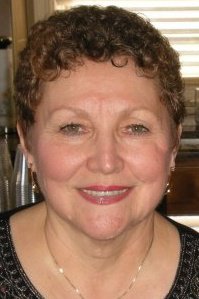 Paseo Trivia Quiz

1. What was the name of the Paseo Pirate?

2. Name the two drive-ins that students drove back and forth from 47th to 63rd & the Paseo.

3. Name the physical education teacher who left $1 million to JCCC in 1995 to be used for physical education scholarships.

4. Name the dance where the gals asked the boys to attend.

5. Name two Paseo principals.

6. Name two Vice Principals of traffic squad and discipline.

7. Name long serving guidance counselors and office staff.

8. Who is the art teacher who, until a few years ago, participated in local art fairs?

9. Name the dairy at 57th & Troost.

10. What was the official address of the school?

11. Name two drive-ins in the Plaza area.

12. What was the swimming attire for the boys?

13. Name the Paseo newspaper.

14. Where we most graduation ceremonies held?

15. Name the school colors.

16. Complete this line: "On her hill Paseo towers, ..."

17. From the street in front of Paseo High, what is in the median between the stairs leading down to Paseo Blvd.?

18. What was the subject of the mosaic in the front hall of the school?

19. What 1949 graduate was awarded a posthumous Congressional Medal of Honor for his service in the Korean War?

20. What was the name of the amusement park at 75th & Prospect?

21. Name the waterway just north of Paseo High School.

22. Kansas City has the only museum in the world devoted to what war?

23. Name the next three words in the following cheer: "Stand up, sit down, _ _ _."

24. Why was the concrete poured over the Paseo rocks in 1956?

25. Name of the shopping center that opend at 63d between Paseo & Troost when some of us were in high school.

26. What was the name of the ballroom turned roller skating rink at 31st & Gillham Plaza?

27. What was the name of the ballroom turned skating rink turned bowling alley at Linwood & Main?

28. What was the name of the drug store at 12th & Main?

29. 1935 Paseo graduate Gail Shikles was known as ____ _____ in a hit TV series in the 60s? (Bonus point for knowing the stage name of this actor)

30. What Paseo alums returned to teach at Paseo?

31. What was the school motto?

32. Name the original faculty members from the time Paseo was opened who continued to teach when we were students.

Answers to all trivia questions are posted below. Hope you had fun looking back at the "olde" days.

Trivia Answers

1. Jym 2. Max's & Allen's 3. Nell Mitchell 4. Sadie Hawkins 5. Stigall, Bond & Marshall 6. Morris & Curtis 7. Rose McMaster, Ruth Norris, Neva Christine 8. John Coleman 9. Country Club Dairy 10. 4747 Flora 11. Sydney's & Winstead's 12. Nothing (we were skinny dipping) 13. Paseo Press 14. Municipal Auditorium 15. Red, black & gold 16. Fair and strong and high 17. PASEO rocks 18. Pirate Ship 19. Chevy Impala 20. Fairyland Park 21. Brush Creek 22. WWI Liberty Memorial 23. Fight, fight, fight 24. To keep classes from changing what they say (1956 changed to the year) 25. The Landing 26. El Torreon 27. Pla-Mor 28. Katz 29. Peter Gunn (extra points for Craig Stevens) 30. Bill Ross, Mike Montgall, Martha Lappin, Art Davis, Janice Cowan 31. Remember Who You Are 32. Blase, Constant, Franklin, Minckemeyer, Reber, Swinney, Weeks, Wulfekammer

Missing Classmates

It you scroll up to the Class Directory box on the right, you will see that there are many classmates that are still considered missing. If by chance you are aware of the current location of any of those listed, please notify the committee by sending an email with full details to [email protected].

Deceased Classmates

We also have 83 classmates listed as deceased. Unfortunately we are missing information for many about their DOD or details of their life that would be found in an obituary. If you have a copy of an obituary for any, or know the date of their passing, would you send that information to the [email protected] email account?

Keep Us Posted

And if you move or change your email account, please help us keep our Class Roster updated. Just sign in to this website and enter your new address, phone number and/or email address, so you remain in the located category. While we will predominately use this website and email to keep you posted on Class of 1960 activities, you never know when we might resort to snail mail.


Classreport.org provides free Class Websites for every graduating class of every high school with free access for all.
We are one of the premier social networking sites dating back to 2003. We are a small, family-owned business and yet freely host over a million class websites. Our Story
Classreport holds a special place in the hearts of our users: Bravos.
Class Support Status

Our Class Site is Fully Funded!
Additional contributions are welcome and will be used to provide support for the larger Classreport community.
CLICK HERE TO LEARN MORE
Class Directory

Where in the world are you? Stats
Recent Profile Updates
| | |
| --- | --- |
| | Sep 16 |
| | Mar 2 |
| | Mar 2 |
| | Dec 17 |
| | Jul 20 |
| | Jul 2 |
| | May 24 |
| | Apr 7 |
Class Poll
There is no Active Poll
at this time.
Recent Reviews
Movie
Big Miracle
Drew Barrymore, John Krasinski, Ted Danson
Rev by: Tim Dorr
Movie
Paul

Rev by: Karen Barber Mize
Movie
True Grit

Rev by: Jane Robertson Hanks
Movie
The King's Speech
Colin Firth, Geoffrey Rush, Helen Bonham Carter
Rev by: Tim Dorr
Movie
2012
John Cusack, Amanda Peet, Oliver Platt
Rev by: Tim Dorr
Visit Other Classes
The Office
(Admin use only)
If you have any questions or comments regarding this website, please contact:

Class Administrator
Tim Dorr

Would you like a sneak peek at a
non-functioning view of The Office?

This class reunion website is a complementary addition to your existing alumni resources.
It is a product of Classreport, Inc. and may not be affiliated with Paseo High School or its alumni association.

Does your High School Class have a full-featured Alumni Website? Start One Now!
(Or start one for your Mother, Father, Sister, Brother, Spouse, Son, Daughter, Friend . . .)



"Just discovered your product today while trying to locate classmates ahead of our 50th reunion in 2020. The fact that you did this in a noncommercial manner in a world where everything has a price tag deserves recognition and respect, in my view. Thank you and good luck in all your endeavors." 5/5/2018


"THANKYOU so much for handling this for us! We are so appreciative! It looks GREAT!" 5/2/2018


"Thank YOU for helping us get the word out! I've posted a link to the website on our FB group page and vigorously encouraged other classmates to contribute" 4/27/2018


"Your site is amazing. Kudos to you and your staff. You have benefitted so many high school alumni in organizing their class reunions." 10/4/2017


"Thanks to classreport.org our class website played a huge part in the success of our Reunion. We greatly appreciate your wonderful support." 10/3/2017


"Thanks for all your hard work and ingenious spirit." 9/25/2017


"Thanks guys, you are Good!!" 9/23/2017


"I love your service and will continue to support you." 9/14/2017


"We have been using the website for more than 10 years now. It's still the best website out there for classmates to meet, collect their info and advertise their reunions. Thanks for inventing it all!" 9/11/2017


"Thank you for your assistance. It was very helpful. Looks good!" 9/5/2017



More bravos at: www.classreport.org/bravos




20th Anniversary!
There are no fees required for participation on this site.
Please support this site with your voluntary contributions.
We cannot provide this service without your support. Thank You!
Please read Our Story
ClassTraQ 11.003 Software Copyright � 2003 - 2017 Classreport, Inc. All Rights Reserved e1 amsc: 1