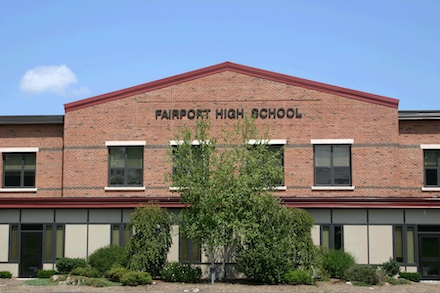 It's a 60th birthday cruise! Details below.


This site is operated and funded by members of our class.
Class Administrator: Sue Mangefrida Beck
Page Hits: 86,708


Class News

9/7/2014
FHS '77 Facebook Group
Please join us on Facebook at FHS '77 35th Reunion Info I try to keep both this site and the FB site updated with the most important info, but sometimes things slip through. The FB page is e . . . Continued

4/24/2009
Add [email protected] to your contacts
Please add [email protected] to your contacts list in your email program. That way you will be sure to receive important emails regarding upcoming events and notices. I will not fil . . . Continued

10/23/2008
EMAIL ADDRESSES NEEDED!
Please provide us with an email address when you register on the site. Postage expenses to physically mail notices to class members will deplete our reunion funds! You do not have to have . . . Continued


Our Class Message Board
Your participation is requested!
We would like to hear from you. Post your messages here.

ADD NEW VIEW ALL

Indicates an included photo
| | |
| --- | --- |
| Eydie Beck has passed away | Sue |
| Eydie Beck has passed away, due to brain | Fri 11/9/2018 10:37 AM |
| Good-bye to Tom Sender | Sue |
| Tom passed away on September 28, 2018 as | Sat 9/29/2018 4:50 PM |
| RIP Martin Elson 5/28/18 | Sue |
| Sad to report the passing of our classma | Wed 7/11/2018 10:32 AM |
| RIP to Mike Stolt | Sue |
| We are very sad to hear of the passing o | Mon 3/12/2018 11:35 AM |
| Nursing Knee Injury & Will Sadly Miss Reunion | Darren McKinney |
| Hey, gang, As some of you know, I suffe | Tue 9/19/2017 12:50 PM |
| Nancy Fleming died in August, 2016 | Sue |
| Sorry to report that due to our reunion | Mon 8/14/2017 5:54 PM |
| Buddy Iannone has passed away | Sue |
| We are so sad to hear of the passing of | Mon 6/26/2017 8:34 PM |
| Nancy Short Button has passed away | Sue |
| Nancy S. Button, 57, of Chittenango, pas | Fri 10/7/2016 1:40 PM |
| Cary Margach | Sue |
| So sad to have learned of the death of C | Tue 7/19/2016 12:10 PM |
| Looking for Marie Saltrelli | Michael Saquella - Paloma |
| Anyone know how one can find Marie Saltr | Fri 7/1/2016 6:51 PM |
| Clare Torrey Pink Floyd Great Gig in the Sky | Fitz |
| https://www.youtube.com/watch?v=mIW7xZSl | Wed 11/11/2015 10:26 PM |
| Buddy Mark died today. | Sue |
| So very saddened to announce the passing | Tue 10/13/2015 10:10 AM |
| Surrealistic Pillow JAP | Fitz |
| https://www.youtube.com/watch?v=25JdMW7P | Sun 7/19/2015 9:28 PM |
| Ghost Riders In The Sky | Fitz |
| https://www.youtube.com/watch?v=zyDNnQbb | Tue 6/16/2015 11:20 PM |
| Sam Montante has passed away | Sue |
| Our hearts are broken now, but soon we | Mon 5/25/2015 11:02 AM |
Today's Featured Biography
I started at Eisenhower College where I met my best friend, Tina, who became my wife in our junior year (1980). When Eisenhower merged with RIT, we took the semester off to get married and transferred to William Penn College in Iowa. There, we received my degree and our daughter Sarah about three weeks apart. Needing a job and wanting to be closer to family, we returned to Fairport shortly after that. Two years later, our second daughter, Cora, was born which was followed by a move to Victor where we have been ever since.

As for career, I spent five years at the State School at Industry working with juveniles and after picking up my MPA at Brockport, spent 14 years as CEO of a nonprofit mental health agency and four as President of an agency working with people with traumatic brain injury. Wanting a change, I attempted to work with a group of private doctors in managing their pediatric practice. After a year and half of trying to manage their conflicting egos, I left, took a few months off and then went to work as the Director of Operations for Rochester General Hospital's Behavioral Health Network. I am enjoying being a medium size fish in a big pond after years as the big fish in some small ponds. Tina went back to college after the girls entered school and earned her BS and two masters degrees. She is currently a school psychologist in Spencerport.

As for personal life, Tina and I are empty nesting, doting grandparents. Sarah went to Alfred University, married Ryan, who she went to high school with and has given us two amazing friends to spend time with, Brodie (2006) and Alyssa (2007). She is an art teacher in Binghamton and we try to see them all as often as possible. Cora went on to James Madison University, graduated with a degree in archeology and was married a few months later to Mike who was ROTC. An officer's wife, she was taken off to Anchorage, Alaska for two years, had a short stint in Arizona and is now near Fort Lewis in Washington. She will likely be there for a few years. Mike is now on his second deployment to Iraq and scheduled to be home later this year.

Basketball has been over for me as a player for about ten years but I am still a fan and often watched college games via telephone with Cora. Golf is a poor substitute but it's about all my knees can handle.

You probably can tell that family is the biggest part of my life and has been for some time. Currently I am considering what the next big thing may be, but for now spending time with Tina, children and grandchildren is keeping me busy and happy enough.


Try Sue's products - they are wonderful!!! Here's Tom Spittle trying to hide behind a beard.

Have a video you'd like to share? Send it to [email protected]
Family News Summary
Enter your Family News Item choosing from our pre-defined categories:
Anniversary, Award, Birth, Death, Diagnosis, Engagement, Graduation, Lottery, Retirement, Vacation, Wedding, Other.
Death
Our condolences to classmates Colleen Lyons, Karen
Posted by: Sue Mangefrida Beck

7/22/2017

Death
Our deepest sympathies to Deb Perdue (Hufer) on th
Posted by: Sue Mangefrida Beck

7/22/2017

Death
Our condolences to Mary Cullen on the passing of h
Posted by: Sue Mangefrida Beck

11/1/2016

Death
We are sorry to report the death of John Zelazny,
Posted by: Sue Mangefrida Beck

12/26/2014

Death
Our deepest sympathies to Roy Lotzar in the passin
Posted by: Debbie Jerome Alderson

10/29/2014

Death
Our deepest sympathies to Gordon Slocum on the los
Posted by: Debbie Jerome Alderson

12/4/2013

Death
Our deepest sympathies to Karen Van Duser and her
Posted by: Debbie Jerome Alderson

12/3/2013
Calendar
There are no Calendar items on file
at this time.

Today's Featured Class Member Website
Kevin Halpin

Do you remember our Top Seniors?

Help us find our "missing" classmates.

Gone, but not forgotten...

Classreport.org provides free Class Websites for every graduating class of every high school with free access for all.
We are one of the premier social networking sites dating back to 2003. We are a small, family-owned business and yet freely host over a million class websites. Our Story
Classreport holds a special place in the hearts of our users: Bravos.
Class Support Status

Our Class Site is Fully Funded!
Additional contributions are welcome and will be used to provide support for the larger Classreport community.
CLICK HERE TO LEARN MORE
Class Directory

Where in the world are you? Stats
Recent Profile Updates
| | |
| --- | --- |
| | Mar 13 |
| | Mar 9 |
| | Mar 9 |
| | Mar 9 |
| | Mar 9 |
| | Mar 9 |
| | Mar 9 |
| | Mar 9 |
Class Poll
There is no Active Poll
at this time.
Recent Reviews
There are no reviews on file
at this time.
This area is for comments on
books, movies, music,
restaurants, etc.
Visit Other Classes
The Office
(Admin use only)
If you have any questions or comments regarding this website, please contact:

Class Administrator
Sue Mangefrida Beck

Would you like a sneak peek at a
non-functioning view of The Office?

This class reunion website is a complementary addition to your existing alumni resources.
It is a product of Classreport, Inc. and may not be affiliated with Fairport High School or its alumni association.

Does your High School Class have a full-featured Alumni Website? Start One Now!
(Or start one for your Mother, Father, Sister, Brother, Spouse, Son, Daughter, Friend . . .)



"Just discovered your product today while trying to locate classmates ahead of our 50th reunion in 2020. The fact that you did this in a noncommercial manner in a world where everything has a price tag deserves recognition and respect, in my view. Thank you and good luck in all your endeavors." 5/5/2018


"THANKYOU so much for handling this for us! We are so appreciative! It looks GREAT!" 5/2/2018


"Thank YOU for helping us get the word out! I've posted a link to the website on our FB group page and vigorously encouraged other classmates to contribute" 4/27/2018


"Your site is amazing. Kudos to you and your staff. You have benefitted so many high school alumni in organizing their class reunions." 10/4/2017


"Thanks to classreport.org our class website played a huge part in the success of our Reunion. We greatly appreciate your wonderful support." 10/3/2017


"Thanks for all your hard work and ingenious spirit." 9/25/2017


"Thanks guys, you are Good!!" 9/23/2017


"I love your service and will continue to support you." 9/14/2017


"We have been using the website for more than 10 years now. It's still the best website out there for classmates to meet, collect their info and advertise their reunions. Thanks for inventing it all!" 9/11/2017


"Thank you for your assistance. It was very helpful. Looks good!" 9/5/2017



More bravos at: www.classreport.org/bravos




16th Anniversary!
There are no fees required for participation on this site.
Please support this site with your voluntary contributions.
We cannot provide this service without your support. Thank You!
Please read Our Story
ClassTraQ 11.003 Software Copyright � 2003 - 2017 Classreport, Inc. All Rights Reserved e1 amsc: 1