Please Support Our Class Website in 2015. Can you chip in today?
All contributions will be DOUBLED through May 31!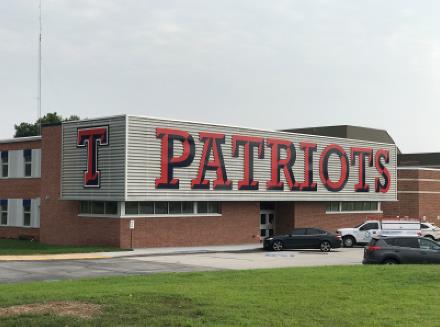 This photo can be changed by your Class Administrator.


This site is operated and funded by members of our class.
Class Administrator: Doug Cummins
Page Hits: 35,209


---


You know you are getting older when.........

Pulling an all-nighter means not getting up to pee!

Getting lucky means you find your car in the parking lot!

Going bra-less pulls all the wrinkles out of your face!

You don't care where your spouse goes, just as long as you don't have to go along!



---
Our Class Message Board
Your participation is requested!
We would like to hear from you. Post your messages here.

ADD NEW VIEW ALL

Indicates an included photo
| | |
| --- | --- |
| Condolences | administrator |
| Our condolences to Pat McDaniel on the p | Sun 10/12/2014 11:26 AM |
| Message | Nancy Campbell Cloud |
| My husband spends HOURS looking at his h | Thu 7/31/2014 10:09 PM |
| Condolences | Administrator |
| On 11/4, Cyndi Berndt Van de Voorde's hu | Tue 11/12/2013 2:33 PM |
| Don M. | administrator |
| Welcome Don Mosier to THS68. Its always | Sat 11/2/2013 9:00 PM |
| Congrats DR. Loftis | administrator |
| Congratulations to Ron Loftis on receivi | Mon 10/21/2013 11:36 AM |
| You never know...... | Doug |
| You never know when you'll run into a cl | Sat 9/21/2013 12:46 PM |
| Condolences | administrator |
| I have received word that both Bev Gible | Thu 6/13/2013 12:53 PM |
| Welcome Dave! | administrator |
| Welcome to Dave Snedegar, the latest cla | Tue 4/16/2013 12:16 PM |
| Condolences | Doug |
| Our sympathy goes out to Marsha Rice Kir | Wed 3/6/2013 6:16 PM |
| Mrs Cockefair | administrator |
| Independence, MO — Pallas K. Cockefair, | Sat 11/24/2012 8:35 AM |
| Message from WCHS68 | Doug |
| Since a lot of us knew Richard during th | Mon 8/20/2012 12:36 PM |
| Thank you Mike, and farewell! | Doug |
| We lost yet another classmate this week, | Wed 7/25/2012 1:15 PM |
| Welcome! | administrator |
| Welcome to the website Karen Spiers Smit | Mon 6/25/2012 1:23 PM |
| Grandson and a Wedding for Marta Iler's Ch | Marta Duckworth Iler |
| Our first grandson was born on April 17 | Sun 5/27/2012 3:21 PM |
| Hail Truman High School | Mike |
| http://www.examiner.net/news/x1266608262 | Sat 5/12/2012 9:47 AM |
Today's Featured Biography
Stumbled across this website while doing some searches on the Internet. It did bring back memories from a looong time ago!

Diana and I were married in 1969. After working for a couple of small companies I went to work for Phillips Petroleum at the Kansas City Refinery. When the refinery was closed in 1982 I was moved into their Natural Gas division and transferred to N. Dakota, then to Houston, Midland, and Borger in Texas. In 2000, the PPCO and Duke Energy Natural Gas companies were merged and we moved to Denver. I have served as instructer at several industry Gas Measurement Schools and as a member of the GPA (Gas Processors Association) Technical Section B (sampling) and as vice-chair and chairman of Technical Section H (Measurement).

We now have 4 grandkids (2 boys and 2 girls), our one daughter and her family live in Walnut Grove, Missouri and our other daughter lives here in Denver.

I am enjoying Colorado and have started a project working on summiting the "14'ers", now have 4 down and only 50 more to go (hope my legs hold out!). This summer my grandson made his first summit with me. He made it 7 miles to the top of the Twin Sisters (11,400 ft) at 7 years old!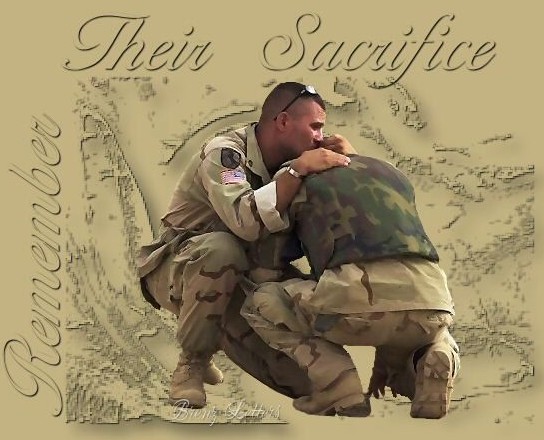 ---
---
---
The Truman High School Class of 1968
remembers our Classmates and friends
who are no longer with us.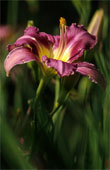 Douglas R. Phillips ..... Jimmy Huffman ..... Steve Izzard ..... Paula Behee
Marsha VanKirk ..... Mick Rupe ..... Glenn Fickel ..... Terry Bass .... Andy West
Lon Balch.....Ranae King ..... John Young.... Nick Binninger ..... Janet Hyder
John Tucker ..... Phil 'Kerry' Mitchell .....Bryan Martin ..... David Warner

Marty Talcott ..... Raleigh Woods ..... Rick Harbison ..... Charlie Hobbs*

Larry Latimer ..... Connie Robinette .....Mark Jordison ..... Kristine Beasley

Sandi Novak .... Dale Allen ..... Paul Miller ..... Sue King ..... Lee Reichardt

Gregg Rodekopf .... Sue Huffman .... Barbara Reiff ... David Shakespeare

Debbie Harmon .... Steve Sword....Terry Colston .... Linda Roberts

Mike Gillespie .... Linda Dutcher .... Don Cain ... Mike Gray ... Dennis Allen



Was it only yesterday we said "hi" in the hallway or shared the same class?

Was it only yesterday we talked on the phone or crammed for a test?

Was it only yesterday we held our diplomas and said our good byes?

Was it only yesterday we heard of your passing?

And we cried.

(*You may visit Charles Michael Hobbs' memorial page on The Virtual Wall®
http://www.VirtualWall.org/dh/HobbsCM01a.htm )
---
---
Today is not only the first day of the rest of your life,
it is one day LESS of the rest of your life.
Look up an old friend today!
---
---
Current email addresses are needed for: Jean Zumwalt, Kathy Morgan, Hague Howey, Carol Warren, Duane Nay, Wendy Hodges Klamp, Wayne Gabbert
---
---
---
Please keep your information current, ESPECIALLY your email address. If you haven't already, you can register at the top-right side of this page. You may then use your private password to make changes or additions to your page whenever you wish.
NOTE that the class administrator is the only person who can access your profile information. Your street address and telephone number are kept CONFIDENTIAL and are never displayed. They are only used for event mailings, and record keeping.
Unlike other Class sites, you will never receive spam through us. We only send e-mails to check your current e-mail address and alert you to upcoming events. Your privacy is respected. You choose what to have hidden and what you allow to be made public.
Please enter some information, such as your address, city, or most importantly your e-mail address, otherwise you will continue to be listed as "missing". If you have any questions, e-mail me and I will help.
There is no charge for using this site; it is supported by voluntary contributions. Those go to Classreport.org which provides me with additional tools to help me create a better online experience for you. Click on their link at the very top of this page if you wish to help.
---
Family News Summary
Enter your Family News Item choosing from our pre-defined categories:
Anniversary, Award, Birth, Death, Diagnosis, Engagement, Graduation, Lottery, Retirement, Vacation, Wedding, Other.
Expecting
Son Zach and his wife Katie are expecting #2 child
Posted by: Marta Duckworth Iler

11/12/2013

Graduation
Our youngest, Willow Rebecca Kenyon graduated summ
Posted by: Judi McFadden Hanna

8/30/2013

Anniversary
Dayne & I celebrate our 28th anniversary. We marr
Posted by: Judi McFadden Hanna

8/30/2013

Wedding
Daughter Abigail is getting married this coming Ap
Posted by: Marta Duckworth Iler

10/20/2011

Birth
My stepson's wife gave birth to my first grandchil
Posted by: Michael Manners

10/17/2011

Expecting
Son Zach and his wife Katie are expecting a baby -
Posted by: Marta Duckworth Iler

9/23/2011

Death
Our brother Emmett passed away August 1st while I
Posted by: Sherrelyn Knight Green

9/2/2011
Calendar
There are no Calendar items on file
at this time.

Today's Featured Class Member Website

Hail! Truman High School, to you we're loyal and true.
We are the Patriots, the RED, WHITE and BLUE.
Firm and undaunted always we'll stand
Hail to the school we love, best in the land!
---
---
---

Classreport.org provides free Class Websites for every graduating class of every high school with free access for all.
We are one of the premier social networking sites dating back to 2003. We are a small, family owned business but freely host over a million class websites.
Classreport holds a special place in the hearts of our users: Bravos.
We are funded solely through your voluntary contributions.
No Ads, No Spam, No Pop-ups, No Fees.
Class Support Status

OUR CLASS SITE IS FUNDED THROUGH
November 2017
---
This site is funded by our
Voluntary Contributions


Class Directory
| | | |
| --- | --- | --- |
| | | |
| | 176 | |
| | 227 | |
| | 44 | |
| Total On File: | 447 | |
| | | |
| | 5 | |

Where in the world are you? Stats
Recent Profile Updates
| | |
| --- | --- |
| | Apr 20 |
| | Apr 16 |
| | Apr 13 |
| | Apr 13 |
| | Apr 12 |
| | Mar 25 |
| | Mar 12 |
| | Jan 3 |
Class Poll
There is no Active Poll
at this time.
Visit Other Classes
The Office
(Admin use only)
If you have any questions or comments regarding this website, please contact:

Class Administrator
Doug Cummins

THS Site Coordinator
Tim Davis
Class of 1972

Would you like a sneak peek at a
non-functioning view of The Office?

This class reunion website is a complementary addition to your existing alumni resources.
It is a product of Classreport, Inc. and may not be affiliated with Truman High School or its alumni association.

Does your High School Class have a full-featured Alumni Website? Start One Now!
(Or start one for your Mother, Father, Sister, Brother, Spouse, Son, Daughter, Friend . . .)



"Thank you so very much for this wonderful site to help people connect again." 12/4/2014


"I want to take this opportunity to let you know that my entire class and I enjoy your hosting. As class admin I have not gotten one single negative complaint. Keep up the good work, and again Thanks!!" 11/25/2014


"Most of the credit for our site goes to your Classreport capability. It really makes creating and maintaining a high school class website easy, even for someone who doesn't know much about html. I'm no expert by far but have learned a lot working on our class website. Thanks to you all for this great website capability." 11/22/2014


"Thanks so much for the website. You folks have rendered a wonderful service to high school graduates all over the world." 11/20/2014


"Love the site!" 11/16/2014


"I must send you a HUGE thank-you for all the different things we are able to do with the tools you have provided. I was able to print out the name tags with pictures on them - big hit! Downloaded a memory book to flash drives and gave out at the reunion. Very easy to work with everything on this website. THANK YOU!" 11/13/2014


"Great Site!!! Thank You!!!" 11/12/2014


"I like the website and I think the committee for our class did a wonderful job setting it up." 11/7/2014


"Thanks to your wonderful site, we had a truly great turnout for our Reunion! This site has been a terrific help!" 11/6/2014


"You all do a tremendous job of keeping our websites running smoothly and making our jobs much easier with this awesome service!" 11/4/2014



More bravos at: www.classreport.org/bravos




12th Anniversary!

Search All Schools Best Classes Reunions Features Setup Your Class FAQ Funding Our Story Support Privacy Policy We DO NOT sell advertising to support this site. We DO NOT sell names and addresses to third parties.
There are NO POP-UP ads. There are no registration fees required for participation.
Please support this site with your voluntary contributions.
We cannot provide this service without your support. Thank You! Read Our Story

ClassTraQ 9.7003c Software Copyright © 2003 - 2015 Classreport, Inc. All Rights Reserved e1