Please Support Our Class Website in 2019. Can you chip in today?
All contributions will be DOUBLED through December 31!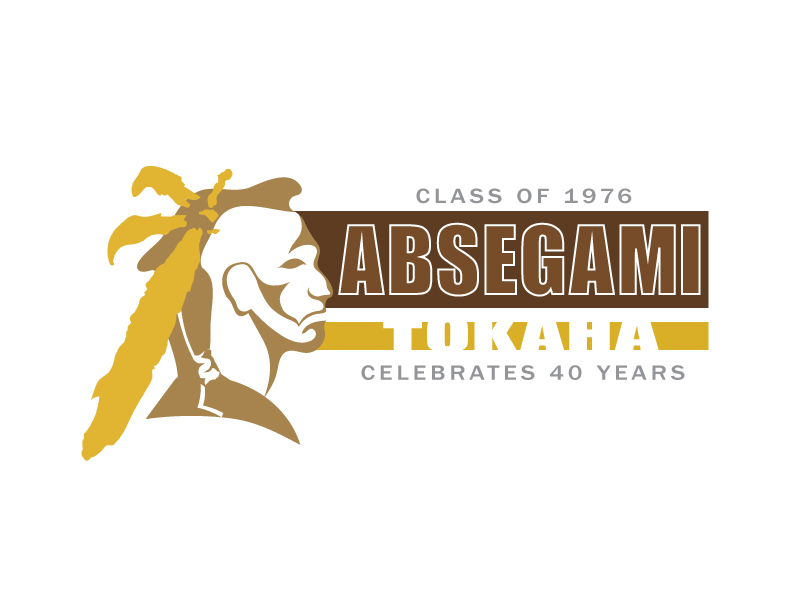 Welcome to the Home Page of TOKAHA!
Absegami High School''''s Class of 1976
The 1st class to attend Absegami for four years after the split from Oakcrest High School

If This is your first time here, please make sure to leave your email address in your profile.


This site is operated and funded by members of our class.
Class Administrator: Craig Collins
Page Hits: 65,932


Class News

12/12/2018
Mark J. Seyler - AHS 1976
Mark J. Seyler - 61, of Oceanville, NJ, loving husband and father of two passed away on Sunday, December 9, 2018. Mark was born on December 2, 1957 in Somers Point, NJ, to Sarah and Lawrence . . . Continued

7/9/2018
Glenda Alicia Roberts - AHS 1976
Glenda Alicia Roberts, - 60, of Pleasantville, died Thursday, July 5, 2018, at home surrounded by her friends and family. She was born March 20, 1958, to Alicia and James Roberts in the Bron . . . Continued

2/15/2018
Jeffrey F. Hayes - 59,
of Wilmington DE, passed away unexpectedly on February 12, 2018. He was born in Somers Point, New Jersey, graduated from Absegami High School in 1976 and attended Glassboro College. Jeff wor . . . Continued


Large Visitor Map
As the years roll by …

Every reunion has a distinct personality, said Cyndi Clamp, president of the National Association of Reunion Managers, a trade group for professional reunion organizers. She describes how things change over the decades.

10th: This is the least well-attended and the most pretentious, with many people focused on how they look, what kind of car they drive and what their date looks like. Because most people are in the same general place in life, many are measuring themselves against their classmates.

20th: With more perspective and life experiences under their belts, classmates care much less about superficial success and are more earnestly curious about how people are doing in their families and careers. The 20-year is the most well-attended and a time when people's paths start to diversify.

30th: The 30th gets more interesting because people's lives are all over the board with divorces, career changes and kids of all ages. Classmates show greater confidence and fewer spouses and guests come along because people don't feel that they need someone by their side.

40th: As retirement nears, people's lives start to resemble each other's once again. There's less drinking and more talking, with conversations focusing on "remember when." People find value in being around others they knew when they were younger because it makes them feel younger.

50th: The golden reunion is the second-most well-attended. There's a sense that this could be the last time you see these people. Plus, people go because they are able to attend. Like the 40th, nostalgia is strong.

Beyond 50th: These are much smaller reunions, and those who do attend are just really glad to be able to be there.



Is Facebook killing the high school reunion?



Rachel Riebow suspects the social networking site is one reason it has been like pulling teeth to get her old classmates to attend their 10-year reunion at Armwood High School in Seffner, Fla. Why bother when you already know what everyone's up to, and can so easily connect with the people you wish to see?

But for older generations, Facebook has helped find missing classmates and drive interest in the reunion. Patti Salvage, who is organizing her 40th reunion at Banks High School in Birmingham, Ala. said reconnecting on Facebook has made her feel close to her old classmates again.

"I got a network of my school friends back together," Salvage said. "Because of that, I'm really looking forward to seeing!"
Our Class Message Board
Your participation is requested!
We would like to hear from you. Post your messages here.

ADD NEW VIEW ALL

Indicates an included photo
| | |
| --- | --- |
| Happy Holidays | Krackerjack, Dirty |
| Same to you Larry. I hope everybody from | Wed 11/27/2019 6:20 PM |
| 2019 Holidays | Grungy |
| Hello all, Hope everyone has a great T | Sat 11/23/2019 9:38 AM |
| Thoughts and prayers | Krackerjack, Dirty |
| My thoughts and prayers go out to Frank | Fri 1/12/2018 7:21 PM |
| Happy New Year | Krackerjack, Dirty |
| I hope everybody has a great 2018! I was | Tue 1/2/2018 4:00 PM |
| Message | Hutch |
| Happy New Year 2018 TOKAHA Classmates | Sun 12/31/2017 9:53 PM |
| Happy New Year | Krackerjack, Dirty |
| Happy New Year to all my Tokaha classmat | Fri 12/30/2016 6:54 AM |
| Reunion pictures | Krackerjack, Dirty |
| Craig, do you have photos from the reuni | Wed 10/12/2016 7:17 AM |
| A Great 40! | Otis, Weez |
| Great seeing everyone at the 40th! We st | Mon 8/15/2016 8:14 PM |
| Message | Grungy |
| Cant wait to see all of you on the 13th | Wed 6/29/2016 2:24 PM |
| Tracy Fulton Houchens | Tracy Fulton Houchens |
| I just got done reading Susan Holmes boo | Wed 1/27/2016 10:36 PM |
| Earl Fenstermacher is engaged to Carol Mott C | Craig Collins |
| Congratulations to our friend and classm | Sun 1/3/2016 4:23 PM |
| Oahts | Oats |
| Frank Congrats, now go get Warren Sapp o | Sat 2/7/2015 1:33 PM |
| Frank Wesighan - 2013 Judge Stone Award | Craig Collins |
| Congratulations to Frank Wesighan, the 2 | Wed 9/4/2013 9:20 AM |
| Condolences | Krackerjack, Dirty |
| My thoughts and prayers go out to Deb (m | Fri 2/22/2013 5:44 AM |
| Mike Reilly | Krackerjack, Dirty |
| My thoughts and prayers go out to Mike R | Tue 11/20/2012 8:39 AM |
Today's Featured Biography
After graduation, I enlisted in the United States Navy. Went to Diving and Salvage school and was a "Navy Deep Sea Diver" for the next 24 years. At my 12 year mark, I was commissioned as a Chief Warrant Officer and retired in 2001.
Most of my Navy time was spent on ships at sea sailing the world. Loved every minute of it and wish I were still in, protecting our way of life cause "freedom is not free".
After we (Lori, my wife also retired from the US Navy) retired, I built a log home on our farm in Phenix, Virginia. Life is good.
Nov 29th, 2010 I finished building my wife her "Quilt Shop". Its a 2000sf retail store. She sells fabric and quilting supplies for quilters.
3 of the 4 kids are married, and we have seven grandchildren.
I'm heavily involved in local, state and Federal politics.
NOTE: Craig, great job, (as always) on the web site.
All four children are married and we have 9 grandkids.
Living the dream.



DECEASED CLASSMATES





WAS IT ONLY YESTERDAY?


Was it only yesterday we said "hi" in the hallway or shared the same class?
Was it only yesterday we "hung out" at the Shore Mall together?
Was it only yesterday we went to the Atlantic Drive-In with our friends to watch a movie?
Was it only yesterday we talked on the phone or crammed for a test?
Was it only yesterday we held our diplomas and said our good byes?
Was it only yesterday we heard of one of our classmates passing?
And thought..."it seems like only yesterday"

Don't let time pass you by. Get involved and support our website and help capture memories for us all to enjoy before they are lost forever...

Cherish Your Friends !!
Family News Summary
Enter your Family News Item choosing from our pre-defined categories:
Anniversary, Award, Birth, Death, Diagnosis, Engagement, Graduation, Lottery, Retirement, Vacation, Wedding, Other.
Death
I wanted to let our classmates know that Frank Wes
Posted by: Rick Krack

1/12/2018

Job/Career
I am proud to announce my daughter, Melanie, was g
Posted by: Tamera Truax Schroer

2/6/2016

Other
As I think back 41 years ago I remember entering A
Posted by: Tamera Truax Schroer

9/4/2013

Death
Our thoughts and prayers are with our classmate De
Posted by: Craig Collins

2/23/2013

Graduation
I am so proud to announce that my daughter, Melani
Posted by: Tamera Truax Schroer

11/15/2012

Engagement
Mark and Debra Ohnemuller of Sweetwater are proud
Posted by: Craig Collins

2/5/2012

Death
Frank Wesighan's mother passed away last weekend.
Posted by: Rick Krack

1/13/2012
Calendar
There are no Calendar items on file
at this time.

Today's Featured Class Member Website
Charlis Nale Sullivan

Word of the Day
Quotation of the Day
This Day in History
Today's Birthday
In the News
Classreport.org provides free Class Websites for every graduating class of every high school with free access for all.
We are one of the premier social networking sites dating back to 2003. We are a small, family-owned business and yet freely host over a million class websites. Our Story
Classreport holds a special place in the hearts of our users: Bravos.
Class Support Status

OUR CLASS SITE IS FUNDED THROUGH
October 2021
---
This site is funded by our
Voluntary Contributions


Class Directory

Where in the world are you? Stats
Recent Profile Updates
| | |
| --- | --- |
| | Nov 23 |
| | Oct 6 |
| | Jun 29 |
| | Dec 12 |
| | Oct 30 |
| | Oct 30 |
| | Jul 9 |
| | Jun 14 |
Class Poll
There is no Active Poll
at this time.
Visit Other Classes
The Office
(Admin use only)
If you have any questions or comments regarding this website, please contact:

Class Administrator
Craig Collins

AHS Site Coordinator
Craig Collins
Class of 1976

Would you like a sneak peek at a
non-functioning view of The Office?

This class reunion website is a complementary addition to your existing alumni resources.
It is a product of Classreport, Inc. and may not be affiliated with Absegami High School or its alumni association.

Does your High School Class have a full-featured Alumni Website? Start One Now!
(Or start one for your Mother, Father, Sister, Brother, Spouse, Son, Daughter, Friend . . .)



"Just discovered your product today while trying to locate classmates ahead of our 50th reunion in 2020. The fact that you did this in a noncommercial manner in a world where everything has a price tag deserves recognition and respect, in my view. Thank you and good luck in all your endeavors." 5/5/2018


"THANKYOU so much for handling this for us! We are so appreciative! It looks GREAT!" 5/2/2018


"Thank YOU for helping us get the word out! I've posted a link to the website on our FB group page and vigorously encouraged other classmates to contribute" 4/27/2018


"Your site is amazing. Kudos to you and your staff. You have benefitted so many high school alumni in organizing their class reunions." 10/4/2017


"Thanks to classreport.org our class website played a huge part in the success of our Reunion. We greatly appreciate your wonderful support." 10/3/2017


"Thanks for all your hard work and ingenious spirit." 9/25/2017


"Thanks guys, you are Good!!" 9/23/2017


"I love your service and will continue to support you." 9/14/2017


"We have been using the website for more than 10 years now. It's still the best website out there for classmates to meet, collect their info and advertise their reunions. Thanks for inventing it all!" 9/11/2017


"Thank you for your assistance. It was very helpful. Looks good!" 9/5/2017



More bravos at: www.classreport.org/bravos




16th Anniversary!
There are no fees required for participation on this site.
Please support this site with your voluntary contributions.
We cannot provide this service without your support. Thank You!
Please read Our Story
ClassTraQ 11.003 Software Copyright � 2003 - 2017 Classreport, Inc. All Rights Reserved e1 amsc: 1