Here are photos I've received so far from the 50 Year Class Reunion. Sorry for no background music; copyright law prevents it. You'll just have to play your favorite 60s song while viewing. I know many attendees aren't in these photos. Please email me any photos you took with your phones that you would like included. FOR THOSE OF YOU WHO DON'T WATCH VIDEOS OFTEN, AFTER YOU CLICK THE ARROW IN THE CENTER OF THE SCREEN TO START THE SLIDE SHOW, IF YOU HOVER YOUR MOUSE OVER THE PHOTOS, THERE IS A LITTLE SQUARE IN THE LOWER RIGHT CORNER YOU CAN LEFT CLICK ON TO MAKE THE PHOTOS COVER YOUR ENTIRE SCREEN.


This site is operated and funded by members of our class.
Class Administrator: Patrick Willis
Page Hits: 72,970


Class News

6/9/2019
Deceased Class Members
We've lost 3 classmates in the past month: Tod Leiteritz on May 10, 2019, Susan (Sloggett) Holdorf on May 20, 2019 and Wayne Free on June 5, 2019. Our condolences go out to their families. . . . Continued

1/14/2013
How Manitowoc was selected as the hometown in The Prince and Me.
You or one of your children may have seen The Prince and Me, a 2004 romantic comedy about a Danish prince who attends the University of Wisconsin and falls in love with Paige Morgan. In the . . . Continued

11/16/2010
Manitowoc Named 2nd Best Place in America to Raise a Family!
Forbes Magazine has named our own Manitowoc, Wisconsin as the second best place in America to raise a family!! (What, we're not No. 1?) The article was posted in the online edition only. . . . Continued


Our Class Message Board
Your participation is requested!
We would like to hear from you. Post your messages here.

ADD NEW VIEW ALL

Indicates an included photo
| | |
| --- | --- |
| Message | TIM |
| HAPPY BIRTHDAY JOYCE | Thu 5/2/2019 3:26 PM |
| Message | TIM |
| HAPPY BIRTHDAY JOHN | Thu 5/2/2019 3:24 PM |
| Class reunion "Thinking of You&quotse | Tsutomu (Tom) Sugiyama |
| Dear friends who have kindly signed your | Fri 9/7/2018 11:04 PM |
| Hello to Bob Schermetzler | Tsutomu (Tom) Sugiyama |
| I just noticed your message about WOMT's | Sat 9/1/2018 12:12 AM |
| Would have liked to join your 50th Reunion | Tsutomu (Tom) Sugiyama |
| Since I missed your 50th Reunion, I just | Sat 9/1/2018 12:06 AM |
| Message | Barbara Ronsman Maertz |
| A big thank you to the reunion committee | Sun 8/26/2018 4:01 PM |
| Class of 1968 is #1 | Gene Heino |
| If you click on Lincoln High School at | Fri 8/10/2018 3:32 PM |
| Paddle the river and experience it's histor | Bonny Ruzek Meacham |
| Just in case you don't bike or golf join | Thu 8/9/2018 3:25 PM |
| Teen Scene 1240 | Schmutz |
| It would be great to reconnect with some | Mon 6/18/2018 7:29 AM |
| Class of 68 attire | Rick Kaminski |
| Just ordered a red Class of 1968 Lincoln | Mon 4/16/2018 2:42 PM |
| Message | none |
| womt.com live radio feed of 1968 champi | Sat 3/17/2018 4:11 PM |
| Steve Meyer | none |
| womt.com Live radio feed of 1968 champi | Sat 3/17/2018 4:06 PM |
| Message | Patti Brandt Christiansen |
| Help. How do I post an update photo of m | Wed 1/3/2018 1:45 PM |
| Message | John Schneider |
| I'm looking for class mate who are inter | Sun 4/2/2017 9:53 AM |
| Bob Schermetzler | Schmutz |
| At the mini reunion I talked with sever | Thu 12/8/2016 7:41 AM |
Today's Featured Biography
My life has taken me in many different and interesting directions. Found a fulfilling vocation when I enlisted in the Two Rivers unit of the Wisconsin Army National Guard shortly after graduation. Within three years, was working full time as a federal employee. Attended the WI Military Academy and earned a commission as a Second Lieutenant in 1977. Spent most of my career at the Joint Force HQ in Madison area with a short two year stint in Framingham, MA and two deployments to Europe. Worked throughout WI in many varied and interesting roles. Have lived in Madison, Cedarburg, Oak Creek, Fond du Lac, Oshkosh, Appleton. Was an ROTC instructor at UW-Stevens Point. Retired as Wisconsin National Guard HR Director and Army Colonel 31 Dec 04. Since then, spent four years working in DC area. Was fired from my job as author/lead instructor at US Army's Force Management School at Ft Belvoir, VA when I started living authentically in 2007. Spent three years, post transition, as Sr Analyst at HQ, Dept of Army at Pentagon (2008-2010). Was the Regional HR Dir for US Forest Service in Golden CO (2010-2013). Retired Aug 2013, returned to DeForest, WI to be near my two children and three grandchildren. Volunteering as a Civil Rights advocate at local, state, regional and national levels; working to reduce discrimination and violence against the LGBTQ community. Was first female infantry officer recognized by US Army in 2015 (there are now a dozen). First infantry female to wear the uniform at the Pentagon and White House. Have appeared on CNN, MSNBC and Al-Jazeera America. Published in Washington Post, NY Times and LA Times. Shared my story in numerous print articles and spoken coast to coast. Currently Vice Chair of Fair WI Educ Fund and member of ACLU-WI Board of Directors. Currently a doctoral student at Cardinal Stritch Univ, Milwaukee. I enjoy golf, biking and spend winters in the Palm Springs area and warmer months in Madison.


1968 State Championship Game Highlights

Family News Summary
Enter your Family News Item choosing from our pre-defined categories:
Anniversary, Award, Birth, Death, Diagnosis, Engagement, Graduation, Lottery, Retirement, Vacation, Wedding, Other.
There is no Family News on file
at this time.
Calendar
There are no Calendar items on file
at this time.

Today's Featured Class Member Website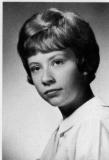 Lincoln High School named most beautiful high school in Wisconsin!


Manitowoc's own Lincoln High School was named the most beautiful public school in Wisconsin by Architectural Digest. The international design magazine posted their list of the most beautiful public schools in each state Sept. 12. The list included Michigan's Grosse Pointe South High School in Grosse Pointe, Hibbing High School in Hibbing, Minnesota, and Lake Forest High School in Lake Forest, Illinois. "We are definitely honored to be recognized," said Manitowoc Schools Superintendent Mark Holzman. "Lincoln High School is a proud part of the community." The school was built in 1923 by Jens Jensen, a Danish-American landscape architect who is known for his work on Chicago parks. The high school is the oldest standing public high school in Wisconsin. Many recognize it by the main tower, built in the Gothic style. The tower was closed for safety reasons, but occasional tours allow students and members of the community to climb to the top and explore the empty rooms.
Manitowoc H-T-R 9/15/17 charset="UTF-8">
Classreport.org provides free Class Websites for every graduating class of every high school with free access for all.
We are one of the premier social networking sites dating back to 2003. We are a small, family-owned business and yet freely host over a million class websites. Our Story
Classreport holds a special place in the hearts of our users: Bravos.
Class Support Status

Our Class Site is Fully Funded!
Additional contributions are welcome and will be used to provide support for the larger Classreport community.
CLICK HERE TO LEARN MORE
Class Directory

Where in the world are you? Stats
Recent Profile Updates
| | |
| --- | --- |
| | Dec 12 |
| | Nov 6 |
| | Oct 30 |
| | Sep 5 |
| | Aug 11 |
| | Aug 4 |
| | Aug 4 |
| | Jul 13 |
Class Poll
There is no Active Poll
at this time.
Visit Other Classes
The Office
(Admin use only)
If you have any questions or comments regarding this website, please contact:

Class Administrator
Patrick Willis

Would you like a sneak peek at a
non-functioning view of The Office?

This class reunion website is a complementary addition to your existing alumni resources.
It is a product of Classreport, Inc. and may not be affiliated with Lincoln High School or its alumni association.

Does your High School Class have a full-featured Alumni Website? Start One Now!
(Or start one for your Mother, Father, Sister, Brother, Spouse, Son, Daughter, Friend . . .)



"Just discovered your product today while trying to locate classmates ahead of our 50th reunion in 2020. The fact that you did this in a noncommercial manner in a world where everything has a price tag deserves recognition and respect, in my view. Thank you and good luck in all your endeavors." 5/5/2018


"THANKYOU so much for handling this for us! We are so appreciative! It looks GREAT!" 5/2/2018


"Thank YOU for helping us get the word out! I've posted a link to the website on our FB group page and vigorously encouraged other classmates to contribute" 4/27/2018


"Your site is amazing. Kudos to you and your staff. You have benefitted so many high school alumni in organizing their class reunions." 10/4/2017


"Thanks to classreport.org our class website played a huge part in the success of our Reunion. We greatly appreciate your wonderful support." 10/3/2017


"Thanks for all your hard work and ingenious spirit." 9/25/2017


"Thanks guys, you are Good!!" 9/23/2017


"I love your service and will continue to support you." 9/14/2017


"We have been using the website for more than 10 years now. It's still the best website out there for classmates to meet, collect their info and advertise their reunions. Thanks for inventing it all!" 9/11/2017


"Thank you for your assistance. It was very helpful. Looks good!" 9/5/2017



More bravos at: www.classreport.org/bravos




16th Anniversary!
There are no fees required for participation on this site.
Please support this site with your voluntary contributions.
We cannot provide this service without your support. Thank You!
Please read Our Story
ClassTraQ 11.003 Software Copyright � 2003 - 2017 Classreport, Inc. All Rights Reserved e1 amsc: 1